Anime Limited to release Psycho-Pass 2 in the UK
January 22, 2016 · 1 comment
We weren't joking when we said we had news to share with you this week. Today we (Anime Limited) are delighted to announce that we will be releasing the second season of Psycho-Pass in the UK.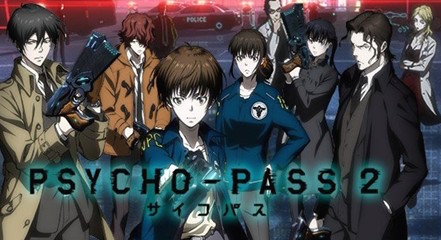 "The first season of Psycho-Pass was such a enjoyable viewing experience, to be able to bring the second season to the UK is a wonderful opportunity for us" says Andrew Partridge, President of Anime Limited. "We're still very much in the planning phase for these but at this time we can confirm that Collector's Edition style releases are planned for both and Psycho-Pass 2 will be released in early summer. I hope you're as excited as I am about this coming to the UK."
Psycho-Pass 2 will be getting released on Blu-ray and DVD in early summer, exact date to be confirmed soon. More details on both of these will be forthcoming so please stay tuned for details.
Psycho-Pass 2 synopsis:
It's been a little over a year since Inspector Akane Tsunemori chose to put her faith in the Sibyl System and keep its true nature a secret. Assigned to a new division with a few familiar faces, Akane and her team of Inspectors and Enforcers are charged with upholding the law in a society where just thinking about a crime is enough to get you locked away forever—or executed on the spot.
Just as Akane settles into her new routine, a terrorist bombing in the center of the city shakes the System to its core and launches an investigation that uncovers a network of latent criminals who claim their leader has the power to lower their crime coefficients. After Enforcers begin turning up dead with cryptic messages scrawled near their bodies, Akane starts closing in on the answers she's looking for—completely unaware that an even deadlier threat is lurking closer than she could ever imagine.
Keep your eyes peeled to us over the next week as we'll have some more news share with you.
Signing out~!
Jeremy
Tagged with:

1 comments
Marco

January 24, 2016 8:03 pm

Nice! Do you guys have a license deal with Funimation or so? xD