Newswire #96 – 29th Dec. 2016
December 29, 2016 · 2 comments
It has been a very busy month for Anime Limited and that resulted in it being a good few weeks since we last brought you a newswire. So we decided during this festive break it would be a good time to check-in and bring you up to date on a variety of titles.
Read on below for details.
NOTE: If there isn't an update on an upcoming title of ours listed below, that means there aren't any new details we can bring you at this time.
'YOUR NAME' UPDATES
~ It has officially been over a month since Your Name hit cinemas across the UK & Ireland! You can still catch it in select cinemas if you haven't already – we heard from one person who has been to see it ten times! – or perhaps want to see it for the first time. You can see where it's still screening in both English and original Japanese with subtitles over at YourNameTheMovie.co.uk
~ In case you missed the news, you can also now pre-order our upcoming home video release of Your Name at Amazon.co.uk! We made a specific post about this that includes an F.A.Q. section. If you haven't already please do give this a read HERE.
ALL THE ANIME UPDATES
~ First of all a quick note that Anime Limited HQ is currently closed and will be open again from Thursday 5th January 2017. Although it is noted at the top of our web shop, any orders placed at our AllTheAnime.com web shop after 19th December won't be shipped until 5th January 2017 at the earliest.
~ Our final release of the year is the complete series of the wacky show, Nerima Daikon Brothers and it's available to add to your collection now! If you're not familiar with the series check out this trailer below –
For those wanting to see of pics of the release. Here you go!
~ As we look ahead to 2017 we want to give you a rundown of Anime Limited titles that will be available to add to your collection in January.
First of all we have the complete Series 1 & 2 Blu-ray collection of Space Dandy on the 9th of January.
Also on the 9th of January is our release of Aldnoah.Zero Season 2 and the film The Case of Hana & Alice. We'll have an unboxing of our release of the latter to share with you before the end of the year (i.e. before this coming Sunday) – so stay tuned for that!
After that on the 16th of January you'll be able to add our Ltd Collector's Edition Blu-ray+DVD set of the film Evangelion 1.11 to your collection, along with our Ltd Collector's Edition Blu-ray set of the series Claymore (pictured left).
=-=-=-=-=-=-=-=-=-=-=-=
In case you missed it, we revealed the details of what will be included in our release of Claymore recently. You can read about what to expect here HERE.
=-=-=-=-=-=-=-=-=-=-=-=
Also on the 16th of January is Mobile Suit Zeta Gundam Part 1 on Blu-ray.
Looking ahead to the 30th of January, our Ltd Collector's Edition Blu-ray release of Eden of the East will be available to add to your collection! This release will include the two movies, Paradise Lost and The King of Eden as well as the TV series!
Also out on the 30th January will be our release of the film Persona 3: Movie 1 – The Spring of Birth. Expect a few details about release to surface very soon 😉
And that's your lineup for January when it comes to forthcoming releases. A nice mix where there's something for everybody!
~ You may notice that The Case of Hana & Alice is not currently listed on our AllTheAnime.com web shop. Have no fear, it will be by the weekend and you never know there may even be a special offer on this as well. Keep an eye out for the unboxing post 😉
~ Looking back for a few moments, we wanted to share a trailer you that might not have seen. Have a watch of our subtitled trailer of The Tatami Galaxy, of which our Ltd Collector's Edition Blu-ray release is available now.

~ For those of you who want some audio to listen to, we recorded a little podcast for you that went up before Christmas. We look back at 2016 and the 2nd Annual Anime Limited Pub Quiz returns with a twist. It's a fun listen and you can get the details of our final podcast of 2016 HERE.
FUNIMATION TITLES UPDATE
Some quick updates on Funimation titles for you.
~ Fairy Tail Part 10 is available now so if you haven't got your copy yet there's no time like the present. You can check out a trailer for it below –
~ Speaking of trailers, you can check out trailers for the upcoming releases of Absolute Duo and Mikagura School Suite below.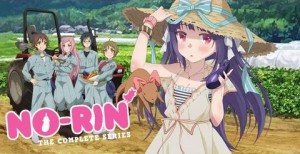 ~ We want to make you aware of a change to the upcoming release of No-Rin. You may recall this was set to be a Blu-ray+DVD combi set but at the request of the licensor, a change was needed whereby PAL DVDs would be included. After much discussion and deliberation internally on this it has been decided to make No-Rin a Blu-ray only release. We should have more details to share about this in the New Year but we wanted to make note of this now.
Listings on retailer sites are in the process of updating information and pricing to reflect this if they haven't already by the time you're reading this.
NOTE – If you have pre-ordered No-Rin from our AllTheAnime.com web shop we will be in contact with you early in the new year about your order.
And that concludes the year 2016 for Anime Limited! It's been a wile ride, but we hope you've enjoyed it as much as we have. We're still lurking around a little during this festive period, so do keep your eyes peeled for things like our unboxing of The Case of Hana & Alice.
We hope you've all had a wonderful festive break so far and are looking forward to the new year celebrations.
Signing out~!
Jeremy
2 comments
Marco

January 2, 2017 4:01 pm

That is a weird reason. Madman released it in Aussie with PAL format. You cant use those masters from Madman? Is not like 80% of the UK releases straight from Aussie masters to begin with?

Marco

January 2, 2017 4:01 pm

Im talking about No-Rin btw.