Anime Limited acquires UK rights to PERSONA5 the Animation
April 7, 2018 · 1 comment
Hi folks! We're now moving deeper into what is proving to be a very exciting spring season for new anime, and in addition to some fantastic titles we're simulcasting in conjunction with our friends at Crunchyroll we also have some thrilling early news about other spring 2018 titles we've acquired the UK home video rights for!
For the first of these announcements, we're confident you'll never see it coming, but we suspect this news might just take your heart… that's right, Anime Limited are today proud to announce that we've acquired the UK home video and digital rights to PERSONA5 the Animation!
This latest iteration in the hugely popular Persona video game franchise from ATLUS is getting an animated outing courtesy of A-1 Pictures, in a series directed by Masashi Ishihama (From the New World, Garakowa ~Restore the World~). Music for the series is, of course, provided by Shoji Meguro's stunning soundtrack from the original game.
Needless to say it's going to be quite some time before we have any news on the specifics of our home video release for PERSONA5, but we were simply too excited about the series to keep this quiet! For now though, here are some more details about the show for your perusal.
---
About "PERSONA5 the Animation"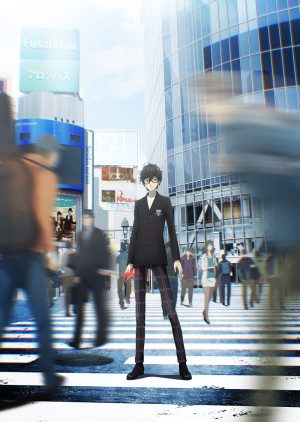 Synopsis (provided courtesy of Crunchyroll): The series is an anime adaptation of best-selling JRPG, Persona 5, by game developer, ATLUS, first released in Japan in 2016 and subsequently worldwide in 2017. Set in modern Tokyo, PERSONA5 the Animation chronicles the adventures of an eclectic group of teenagers who call themselves the "Phantom Thieves of Hearts." Together with their metaphysical manifestations known as their Personas, the group seeks to solve crimes by reforming the source of corruption within people's hearts. 
Key creators of the original game reunite for the highly anticipated series, including sound composer Shoji Meguro providing the stylized and jazz-themed soundtrack, Katsura Hashino credited for the Original Concept, and ATLUS's own Shigenori Soejima providing the series' Original Character Design. Critically acclaimed animation studio A-1 Pictures (Sword Art Online, Blue Exorcist) will produce the series with Director Masashi Ishihama (ERASED, Your lie in April) bringing the game to the TV screen. The series also features an all-star voice cast who also voiced the game, including super star voice actor Jun Fukuyama (DURARARA!!, Blue Exorcist, WAGNARIA!!) as protagonist Ren Amamiya, Mamoru Miyano (Full Metal Alchemist: Brotherhood, DURARARA!!) as Ryuji Sakamoto, Nana Mizuki (Blast of Tempest, VALVRAVE the Liberator, WWW.WAGNARIA!!) as Ann Takamaki, Tomokazu Sugita (The irregular at magic high school, The Asterisk War, March comes in like a lion) as Yusuke Kitagawa, and Ikue Otani, the legendary voice of Pikachu, as Morgana. 
You can check out an English subtitled trailer for the series – provided by Aniplex USA – below:
---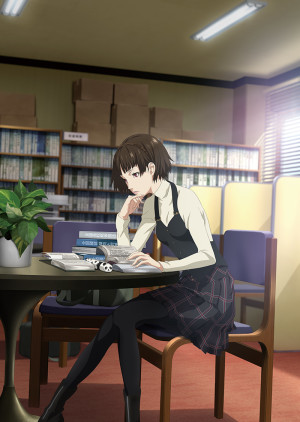 While our rights to the series only extend to a future home video release as mentioned, it's worth noting that you don't have to wait to start watching the series, as the lovely people at Crunchyroll are simulcasting the show weekly on their service in conjunction with Aniplex USA, so UK viewers can check it out from today!
We hope you're as excited about this news – and the series – as we are, and be sure to take your time in staying tuned to all of our usual channels for future announcements once we're ready to unmask our home video release plans for PERSONA5 the Animation!
Until next time, take care.
~ Andy H
1 comments
Mark

April 8, 2018 11:57 pm

Awesome news, looking forward to a collectors edition for my most favourite series and video game. Love the work you put into your ultimate editions, hopefully this will get a similar treatment and we get some nice collectibles! (steelbook and ultimate edition please!) Looking forward to putting this next to the Persona 3 collectors edition on my shelf. Sorry for asking, I don't think anybody has acquired the rights for persona 4 golden the animation in the UK and it seems difficult to obtain in the US as well (looking at Amazon). Is there a possibility that you guys would consider looking into and picking this up?