'Seraph Of The End' Coming to the UK
March 18, 2015 · 0 comments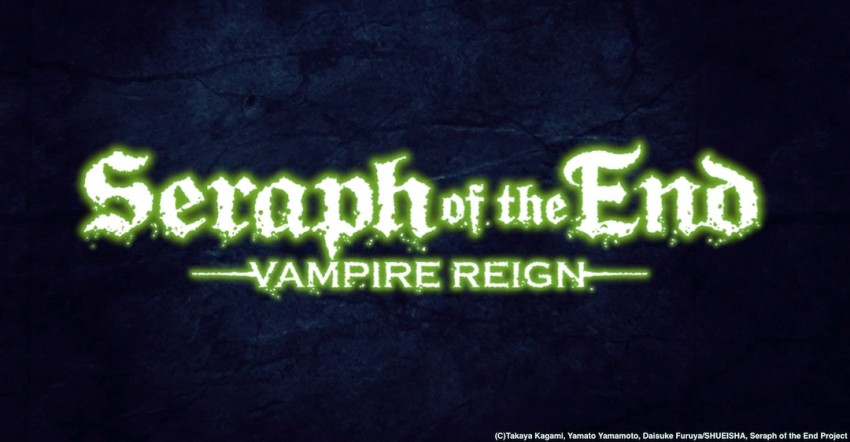 Glasgow, UK March 18, 2015 –  Anime Limited are pleased to announce the rights to Seraph of the End for the UK, Republic of Ireland, Isle of Man, France, Benelux, Monaco, Germany, Austria, Switzerland, Poland, Finland, Sweden, Denmark, Iceland and Norway.
From WIT Studio (Attack on Titan; HAL) and directed by Daisuke Toku (Attack on Titan; Fuse: Memoirs of a Huntress) Anime Limited will be simulcasting Seraph of the End from April in English, French and German on a number of platforms. The online platform list TBA but an announcement will follow shortly.
About Seraph of the End
After an unknown virus wiped out all adults on earth, vampires appeared and ruled over the surviving children, treating them like livestock. Yuichiro Hyakuya survived along with other orphans by giving their blood to vampires, until Yuichiro escaped four years ago. Now he is a member of the Moon Demon Company, a unit in the Japanese army dedicated to hunting down the vampires he blames for the death of his family.

Based on the manga of the same name, Seraph of the End is a dark and thrilling series that will suck the viewer in.
Watch the English subtitled trailer below.

President of Anime Limited Andrew Partridge says: "I'm really excited to bring Seraph of the End to the UK via simulcast. It's an exciting new series and, as a huge fan of the manga, this is a great addition to our simulcast catalogue. I can't wait to see this series and hope it's as big a hit with fans in the UK as the manga was".
Seraph of the End will be available for simulcast from April 2015 with more detail to follow in the next week.