[Unboxing] Persona 3: Movie #1
February 1, 2017 · 0 comments
Since we announced details of our upcoming release of the first Persona 3 movie we know a lot of you have been excited to see how the finished product turns out. Well today is that day as hot off the production line we can show you our Persona 3: Movie #1 Spring of Birth Ltd Collector's Edition Blu-ray+DVD release!
But before we get to all the juicy details, a reminder that you can pre-order your copy right now from from Amazon UK, Zavvi, Anime-on-Line and even our web shop right now.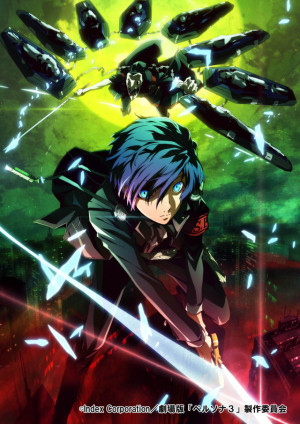 ABOUT PERSONA 3: MOVIE #1
Synopsis: "If I told you that there's more than 24 hours in a day, would you believe me?"
The "Dark Hour"—the time which exists between each day. During those hours, the town stands still, the people are transformed into mere objects, and countless monsters called "Shadows" run rampant through the town.
Only the Personas, beings with special powers, are able to combat these creatures.
Makoto Yuki, a transfer student at Gekkoukan High School, is suddenly awakened with the powers to control a Persona. Yuki is recruited to join other Persona summoners of his school in the "Specialized Extracurricular Execution Squad."
As they continue to investigate the situations surrounding the Dark Hours, they all come face to face with their shocking fate…"
You can check out the trailer for the film below

WHAT'S INSIDE? WHAT'S ON THE DISCS?
Our Limited Collector's Edition set will come packed with a rigid case and inside that will be a digipack to hold the two discs (1 x Blu-ray + 1 x DVD) along with a 36-page booklet.
Each disc itself contains the film, Persona 3: Movie #1 Spring of Birth.
We want to reiterate that there is no English language audio for any of the Persona 3 films – no English dub was created – so each of these films including Movie #1 Spring of Birth are in Japanese with English subtitles only.
The booklet that comes with this release includes character profiles, Art settings from art boards and key animation, some preview images of the second Persona 3 movie, cast comments and 'a special Persona 3 Movie Edition of 'Tartarus Theatre' – 4-panel comic. There's even a roundtable discussion interview with Jun Kumagai (Screenplay), Tomohisa Taguchi (Series Director, Persona 3 Movie 2 director) and Kazunori Adachi (Producer).
WHAT DOES THE FINISHED PRODUCT LOOK LIKE?
And now onto photos of the finished product. You can click on these to enlarge them too if you want.
And that wraps up this unboxing for you! We hope you're looking forward to adding this to your collection. Looking ahead, we'll have details to share with you about our release Persona 3 Movie #2 soon for you. So be sure to keep an eye out for that.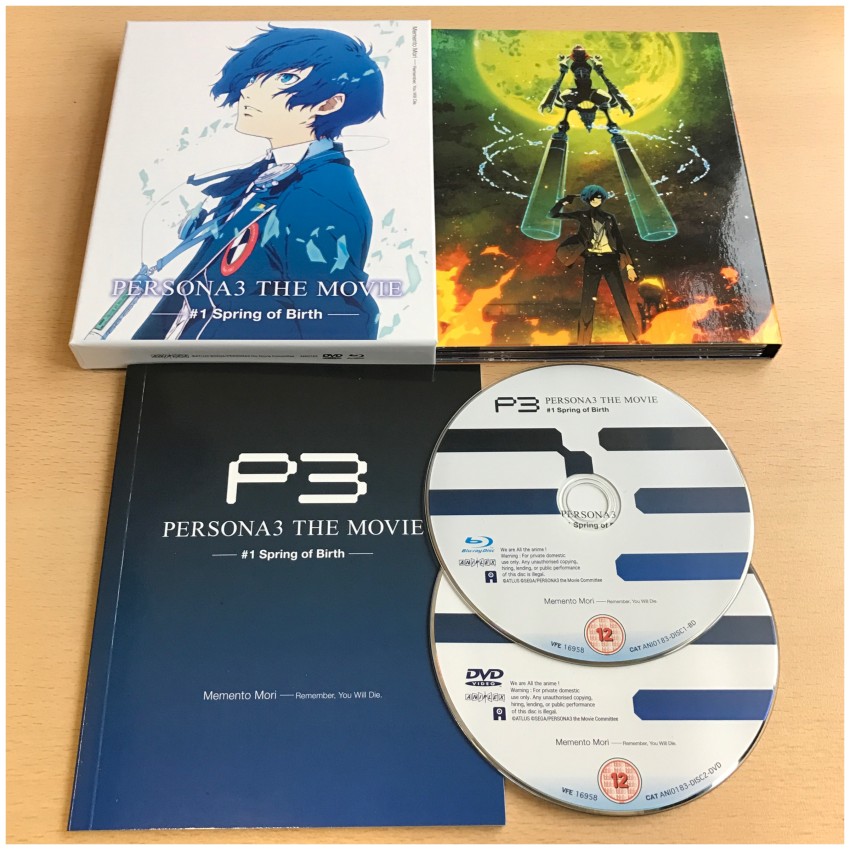 Signing out~!
Jeremy