[Unboxing] Psychic School Wars
May 16, 2016 · 0 comments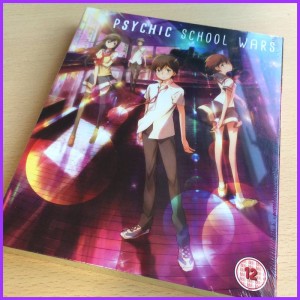 It has been a long time coming but today we're delighted to give you a full unboxing of our Psychic School Wars Limited Collector's Edition release. Read on below for all the details about our release and film.
Before we tell you everything you need to know about our release, a quick mention that you can pre-order this from Amazon UK, Zavvi, Base, Anime-on-Line and even our own web shop right now. We can also confirm that HMV stores across the UK will be stocking this on day of release.
ABOUT PSYCHIC SCHOOL WARS
Synopsis: Spring marks the start of another new school year at a junior high school in Kamakura. A new transfer student, Ryoichi Kyogoku joins the 8th grade. Kyogoku has a very special proficiency in telepathy and has been ordered by his father to use this ability to scan other people's minds and take over the school.
He instantly gains popularity at school from his good looks and charisma and he sets about taking control of the school. As people begin to fall under Kyogoku's spell, he covertly manipulates his followers and pushes aside anyone who gets in his way.
With the school almost completely under the control of Kyogoku, only one boy seems unaffected – Seki. Does Seki have what it takes to save everyone from the clutches of mind control?
WHAT'S INSIDE? WHAT'S ON THE DISCS?
Our release of Psychic School Wars is available as a Limited Collector's Edition Blu-ray/DVD set and on standard DVD.
The film itself is available to watch with an English dub and the original Japanese audio with subtitles.
The Ltd Collector's Edition comes packed in a rigid case, with an o-card around the outside. Inside the rigid case you'll find a digipack containing both the Blu-ray and DVD discs and in addition to that there's a 40-page artbook. A very unique aspect to the art book is that it actually adds to the main feature because it's includes an epilogue to the film.
The standard edition DVD comes packed in a amaray case with the DVD disc inside.
WHAT DOES THE FINISHED PRODUCT LOOK LIKE?
Now we come to the part where you get to look at the finished product. As a note you can click on them to enlarge them.
If you're opting for the standard DVD version, here's a look at what you can expect.
And that concludes our unboxing of Psychic School Wars. Available on Ltd Collector's Edition Blu-ray/DVD and standard DVD from 30th May.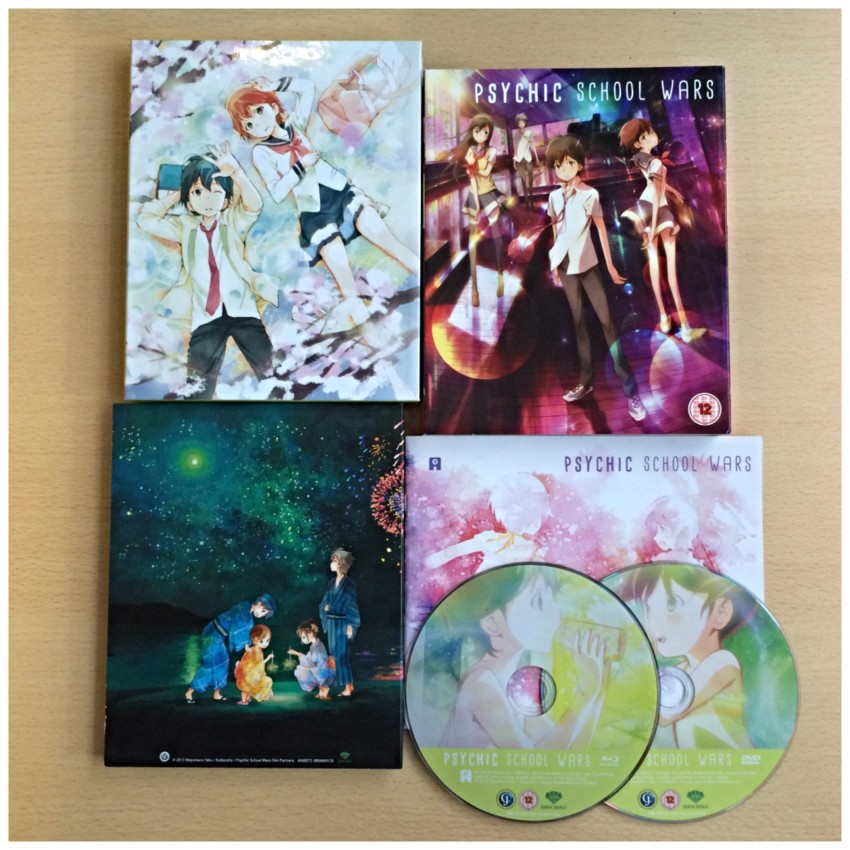 Signing out~!
Jeremy