[UNBOXING] ROKKA -Braves of the Six Flowers-
June 13, 2018 · 0 comments
A little while ago we revealed details on what to expect from our upcoming release of the series Rokka -Braves of the Six Flowers- that is coming to Ltd Collector's Ed. Blu-ray and standard DVD on 25th June 2018.
Today we're excited to bring an unboxing of the Ltd Collector's Ed. Blu-ray set! Read on below for the details.
---
ABOUT ROKKA -BRAVES OF THE SIX FLOWERS-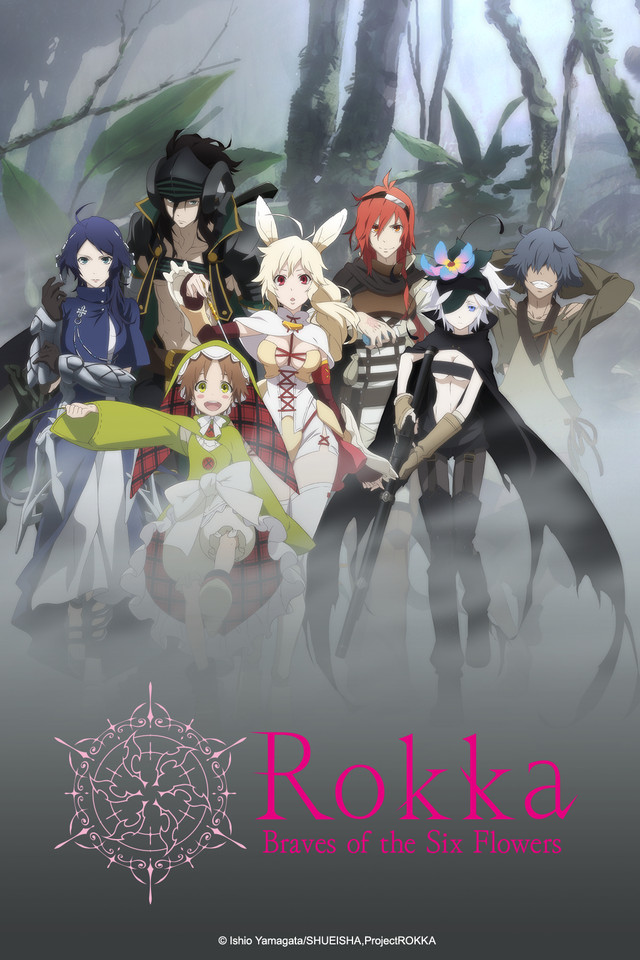 Synopsis: "Legend says when the Demon God awakens from the deepest of darkness, the Goddess of Fate will summon Six Braves and grant them the power to save the world. Adlet, who claims to be the strongest man in the world, is chosen as one of the "Braves of the Six Flowers" and sets out on a battle to prevent the resurrection of the Demon God. However, it turns out that there are Seven Braves who gathered at the promised land…
The Seven Braves realize there must be one enemy among them, and feelings of suspicion spread through the group – with Adlet being suspected first and foremost.
Thus begins an overwhelming fantasy adventure that brings mystery upon mystery in Rokka -Braves of the Six Flowers-!"
You can watch a subtitled preview for the series below:
ADDITIONAL DETAILS:
— Want to know more about the series? Have a read of this piece here at our blog by Andrew Osmond
---
WHAT'S PLANNED FOR THE RELEASE?
We're going to be releasing the entire series (12 episodes) in one, single complete series collection; something that has not occurred in any English speaking territory before. As mentioned at the top of this piece, the series will be available as a Ltd Collector's Ed. Blu-ray set as well as a standard edition DVD.
The release will come packed in a rigid case with a digipak to hold the two Blu-ray discs. Also inside the rigid case will be a 48-page art book that features art of the characters, the fiends, props, storyboards from the opening and ending sequences, and a gallery section.
On the discs themselves, you'll get all 12 episodes of the series in Japanese with English subtitles, and also with English audio. That's right, in case you missed it when we revealed our plans for the release, there is an English dub for the series! This English dub localisation never been released before so our Blu-ray release will be the very first opportunity to experience the entire series dubbed! (You can read more about the English dub further below in this post.)
---
WHERE CAN I ORDER THIS?
(At time of writing) you can pre-order your copy of this right now from the following retailers, with more to follow soon:
Order at Amazon Order at Zavvi Order at HMV Online Order at Anime-On-Line
---
~ AllTheAnime.com Special Offer ~
It launched late last week but (at time of writing) until tomorrow (Thursday 14th June 2018) we're having a special offer on pre-ordering the Ltd Collector's Ed. Blu-ray set of Rokka -Braves of the Six Flowers- at our AllTheAnime.com online store!
Don't miss out! Get details on the offer in the link below:
---
PHOTOS OF THE FINISHED PRODUCT
And now it's time to show you photos of the finished product itself. Worth noting you can click on the photos to enlarge them too.
We also want to take a moment to note there's a cool spot UV finish that's been used on the rigid case that really makes the characters shine in the light! It's not something that can be easily shown in static images, so hopefully these (below) will help highlight this.
And now let's look at the rest of the set!
---
In case you missed it from our previous announcement, there is an English dub that was created for the series and we're delighted to be able to include. You can read the details of this verbatim below.
THERE'S AN ENGLISH DUB!
Yes it's true, there's an English dub for the the series. It's never been released before so our release will be the first opportunity to watch the series dubbed! We know there are a lot of fans out there who much prefer to watch anime dubbed or who simply aren't able to watch subtitled anime, so being able to include this dub is something we're very happy about.
As it's never been talked about in public before, allow us to reveal to you who is in the English cast for the series:
ADLET
Robbie Daymond
NACHETANYA
Abby Trott
FLAMIE
Brianna Knickerbocker
GOLDOV
Ray Chase
CHAMOT
Kira Buckland
MAURA
Wendee Lee
HANS
Ben Diskin
We hope you're excited at the prospect of being able to see the series dubbed! We've been releasing some previews of the English cast (you can see those below) and there'll be more coming so stay tuned!
---
Now you've seen what we have in mind, are you looking forward to adding Rokka -Braves of the Six Flowers- to your collection? As we mentioned, we there will be more previews of the English cast in action coming your way soon.
Order your copy today!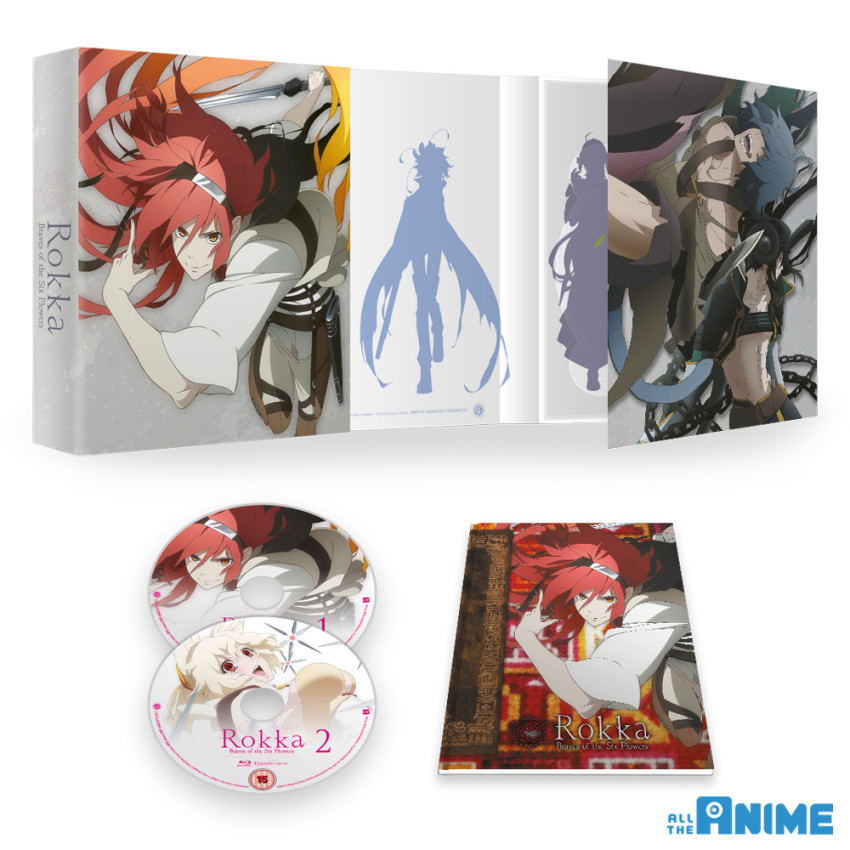 Signing out~!
Jeremy
---
EDIT: 14/06/2018 – Fifth English dub preview clip added