By Andy Hanley.
Some people are quite happy to enjoy whatever it is they're into without a second thought, while others will hunger to know more about "how the sausage is made". The same applies to fans of anime, with many simply watching the shows without ever pondering how they come into being while others will investigate the way each film or series came about.
For those in the latter camp, the last twelve months have been a rich time for peeking behind the curtain at the anime production process. Late last year saw Shirobako hit the small screen to guide us through the trials and tribulations of working in the business, and this summer has brought us a glimpse at another important aspect of the industry – voice acting.
Seiyu's Life certainly borrows some important concepts from Shirobako to open up the world of voice actors (seiyu) to the viewer. For starters, it employs a talking stuffed animal to act as a direct liaison with the viewer, leaving the characters free to go about their business without unnatural info-dumps. The series has also picked a decidedly ordinary lead character in Futaba Ichinose – rather than a passionate otaku or long-standing admirer of seiyu, Futaba is simply a young woman who has decided to try her hand at voice acting to pay the bills.
This leaves her colleague Ichigo Moesaki as the more industry-savvy member of the regular cast – a newcomer who has already carefully constructed her public image as a being from Planet Strawberry, a cutesy alter-ego to draw in fans, although this façade is hard to keep up when your parents keep replying to your fans on Twitter with pictures of you in kindergarten… Throw in the relative veteran but incredibly young Rin Kohana and you have a representative trio of talent, taking on the various adventures that the voice acting industry throws at them.
While the series begins with an anime recording session for Buddha Fighter Bodhisattvon (production studio GONZO's nod towards Neon Genesis Evangelion) and the difficulties of voicing a monosyllabic mascot character, voice acting isn't all about anime – there are drama CDs to work on, video games to be made, live radio shows to be hosted and foreign films to be dubbed, all of which have to be juggled with part-time work for our budding. Seiyu's Life may not delve as deeply into the world of Japanese voice acting as Shirobako did anime, tending instead to focus upon comedy. However, there are still plenty of enjoyable and fascinating snippets of this business to be found, allowing the viewer to gain a new-found appreciation.
For both new and old anime, an enjoyable highlight of each episode of Seiyu's Life is a cameo from a real-life actor or actress, playing themselves for a scene or two, giving us a glimpse of these personalities beyond the characters they voice. Some of the notable guests so far include:
Masako Nozawa – a long-standing industry veteran who has been acting since the age of three, and whose starting point in anime working on Astro Boy eventually led to the role for which she is best known, that of Goku (and indeed Gohan and Goten) in all things Dragon Ball – a role that she continues to voice to this day all the way through to this year's Dragon Ball Super.
Hiroshi Kamiya – a hugely prolific voice actor and easily one of the best known male seiyu in the business. Cat-loving Hiroshi Kamiya's roles include that of Orihaha Izaya in Durarara and Levi in Attack on Titan.
Banjou Ginga – Real name Takashi Tanaka , this is another long-serving voice actor whose career dates back to the 1970s and roles such as Gihren Zabi in Mobile Suit Gundam all the way through to turns as Admiral Perry in Space Dandy.
Rie Kugimiya – Hugely well-known as the "Queen of Tsundere" thanks to her voicing of a large number of initially cold-hearted characters from The Familiar of Zero's Louise through to Toradora's Taiga Aisaka.
Rikiya Koyama – A voice acting star of many stripes who has frequently replaced the voices of George Clooney and Kiefer Sutherland in particular for the Japanese dubs of American series and movies. Koyama also has plenty of anime credits under his belt, with recent performances including Blood Blockade Battlefront's Klaus Von Reinhertz.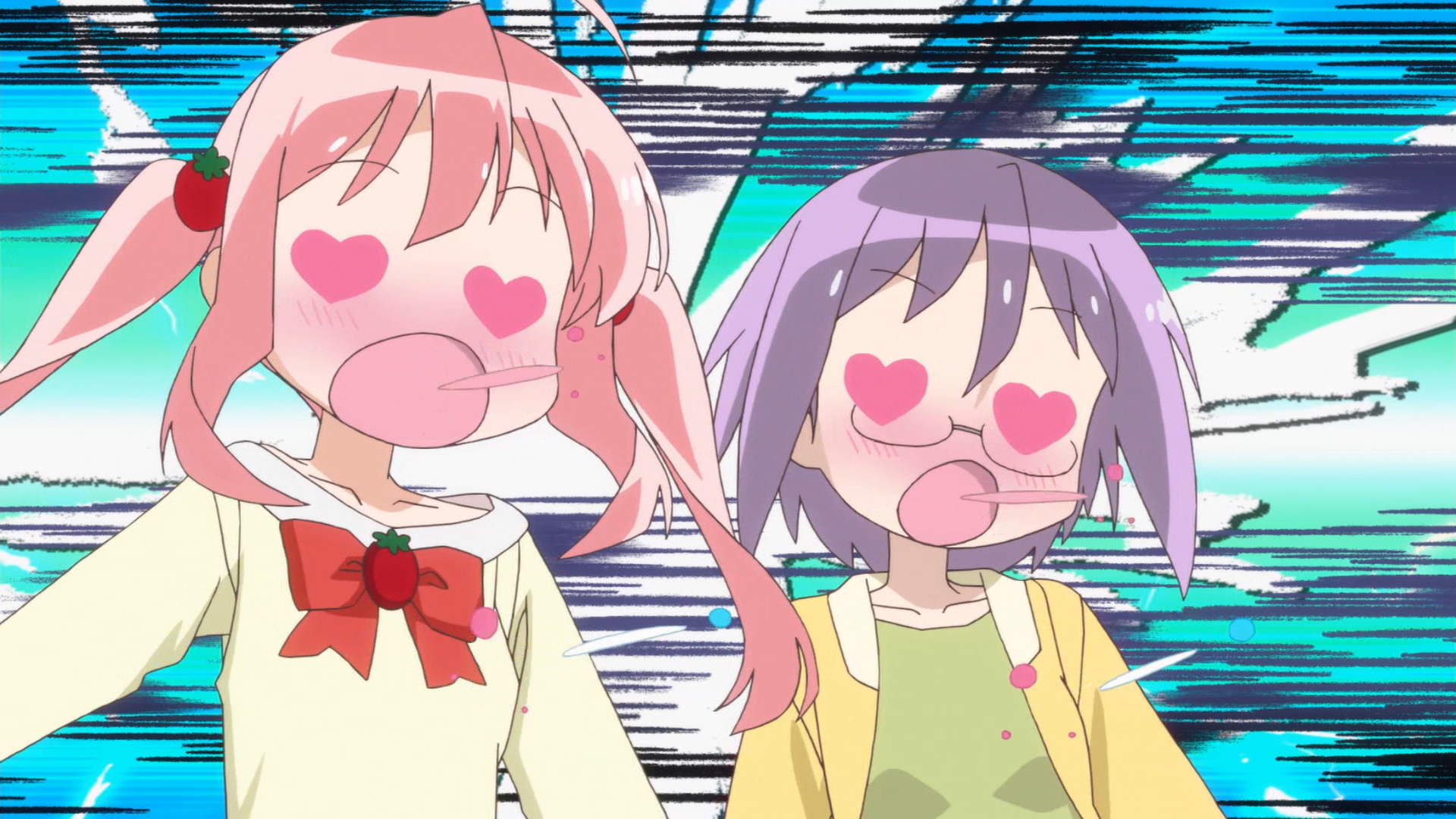 So whether you want to learn about the art of voice acting, revel in some tongue-in-cheek representations of some renowned practitioners or simply have a bit of a giggle, Seiyu's Life has plenty going for it. If nothing else, you'll finally get confirmation of how voice actors make kissing noises whilst in the recording studio.
Andy Hanley is editor-in-chief of the UK Anime Network.