Aldnoah.Zero Season 1 (eps 1-12) arrives 27th June
May 6, 2016 · 0 comments
As if we haven't brought you enough news this week (see our Newswire from yesterday HERE), we've got more for you as we're happy to confirm some details relating our Aldnoah.Zero release. But before we go on, if a brief introduction to the series if you're not familiar.
About Aldnoah.Zero
Synopsis: Fifteen years have passed since the hypergate collapsed on the moon's surface – a catastrophe known as the Heaven's Fall. The war between Earth and the VERS Empire of Mars is now in a cease-fire.
The VERS' Princess Asseylum Vers Allusia descends upon Earth as an ambassador hoping to encourage reconciliation while some citizens are not willing to compromise. Inaho Kaizuka, a Terran high school student… and Slaine Troyard (pictured right), who swears his allegiance to Princess Asseylum… Their fates cross as both societies watch in horror as a missile crashes on Asseylum's motorcade. This incident marks the beginning of a new war.
You can watch a subtitled trailer, original shown prior to the series being simulcast, below.
Today we're happy to confirm that we will be releasing the first season in one set on 27th June. It will be available as a Limited Collector's Edition Blu-ray set and on standard DVD.
Both versions will include:
Episodes 1-12 of Aldnoah.Zero with the English language dub and original Japanese audio with subtitles over 4 discs.
Clean opening and closing title sequences.
Countdown to Aldnoah.Zero. A Featurette previewing the series.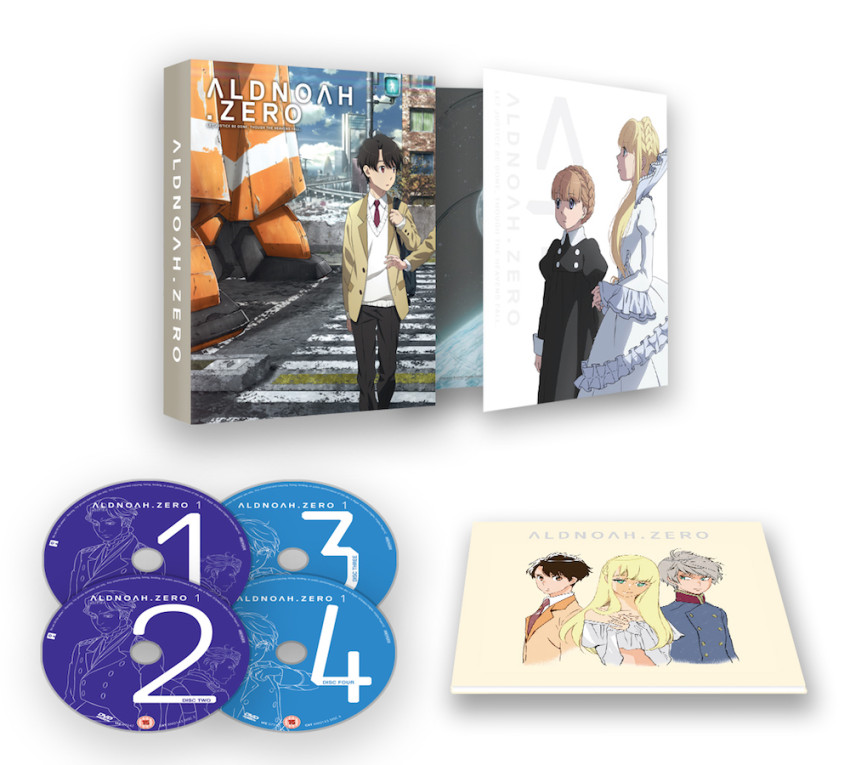 Our Limited Collector's Edition Blu-ray set (pictured above) will come packed in a rigid case (left), inside that a digipack (top right) to hold the 4 Blu-ray discs (lower left). In addition to that the set will also come with a 72 page booklet that is split into three section: the Aldnoah.Zero x Takako Shimura Character Archives: Earth, Aldnoah.Zero x Takako Shimura Character Archives: Vers and Aldnoah.Zero x I-IV "Mecha Archives".
Takako Shimura being the character designer for the series.
If you're opting for the standard DVD version (pictured below), it will come in an amaray case with the four DVD discs inside.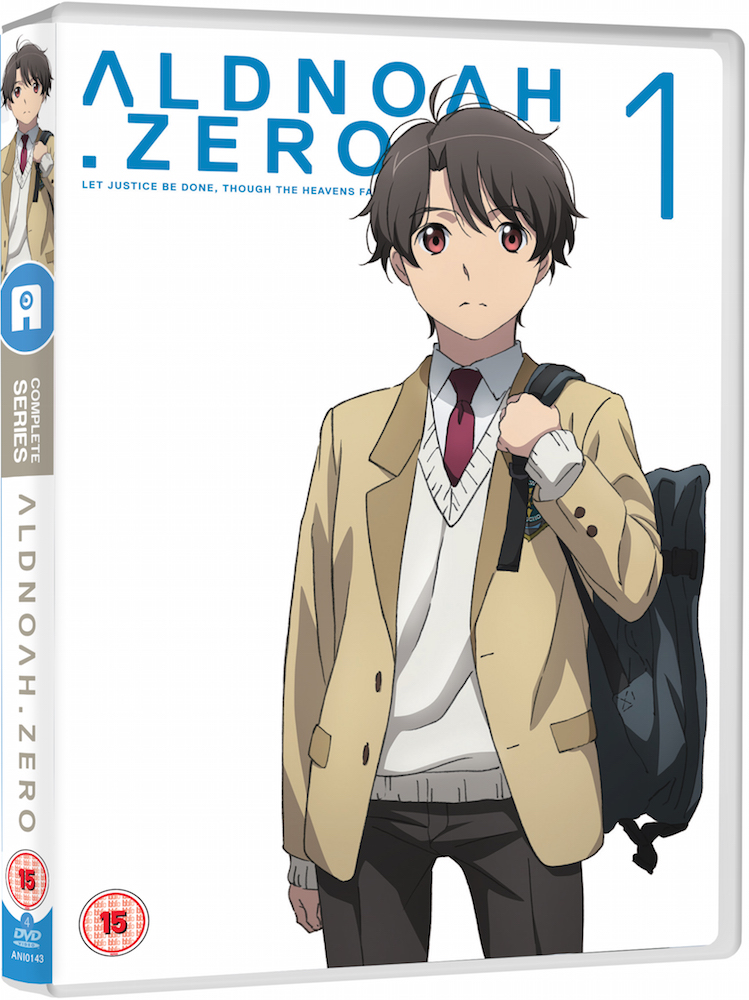 You can pre-order your copy of Aldnoah.Zero Season 1 from the likes of Amazon UK and Base now. You'll start to see the images above appearing on retailer listings very soon.
Signing out~!
Jeremy
=-=-=-=-=-=-=-=-=-=-=-=-=-=-=-=-=-=-=
UPDATE – 17th May, 17:00
As announced in our 17th May Newswire the release for this product has changed. This page has been updated accordingly to reflect the new date.
Tagged with: