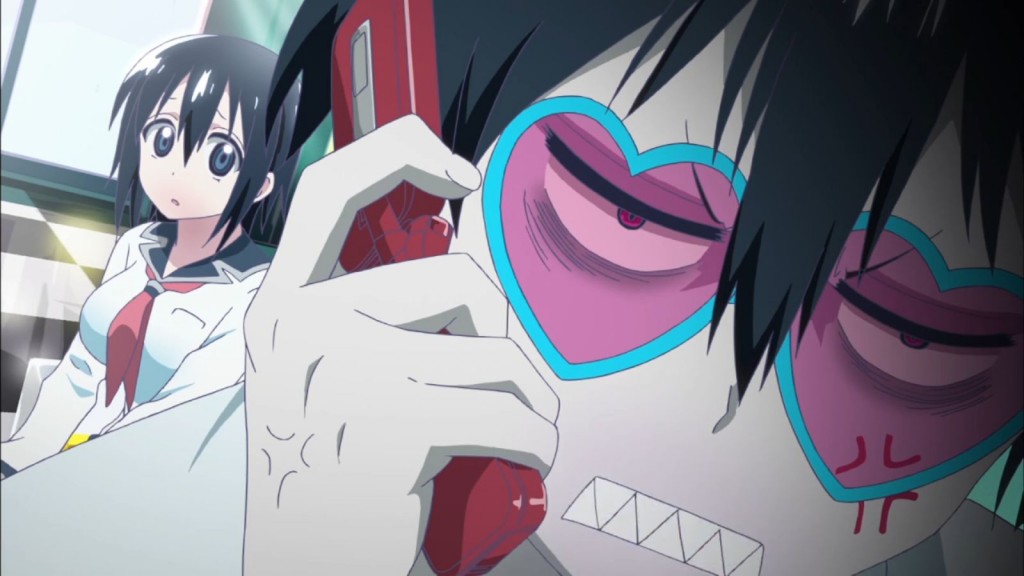 Glasgow, UK May 24th, 2014 – Anime Limited is pleased to announce it's acquisition of the cool television series Blood Lad animated by Brains Base (Bacanno!, Durarara!!) and directed by Shigeyuki Miya (Supernatural: The Animation)!
Staz is one of the toughest vampires in the demon world. But unlike his ancestors, he finds being a vampire to be a serious pain and prefers to spend his time watching anime and playing video games instead. When a Japanese girl named Fuyumi wanders into his territory, Staz cannot hide his excitement at finally meeting a living human from his favorite culture. Unfortunately, Fuyumi dies after being swallowed by a monster, leaving her bare soul behind. Staz vows to Fuyumi that he will bring her back to life by any bloody means necessary.
Currently to be scheduled but expected in Collector's Edition packaging at a date dependent on materials.
Andrew Partridge, president of Anime Limited says: 'Blood Lad caught our eye as it's a perfect example of how a fighting anime should be! We're looking forward to seeing how fans react to the show too!"
Expect pre-orders to go live in in early Q3 across all good retailer.