Anime Limited licenses Love Live! Superstar!!
July 13, 2021 · 0 comments
Over recent years, Anime Limited has become the home of Love Live! in the UK, and today we're thrilled to confirm that will continue, as we can confirm that we've acquired the rights to the brand-new series Love Live! Superstar!!, which begins airing this week.
You'll be able to catch the series simulcasting weekly via our friends at Crunchyroll, with episodes airing every week on Tuesdays for viewers in the UK and Ireland at 3AM BST – episode one is available now, so why not check it out right here and now?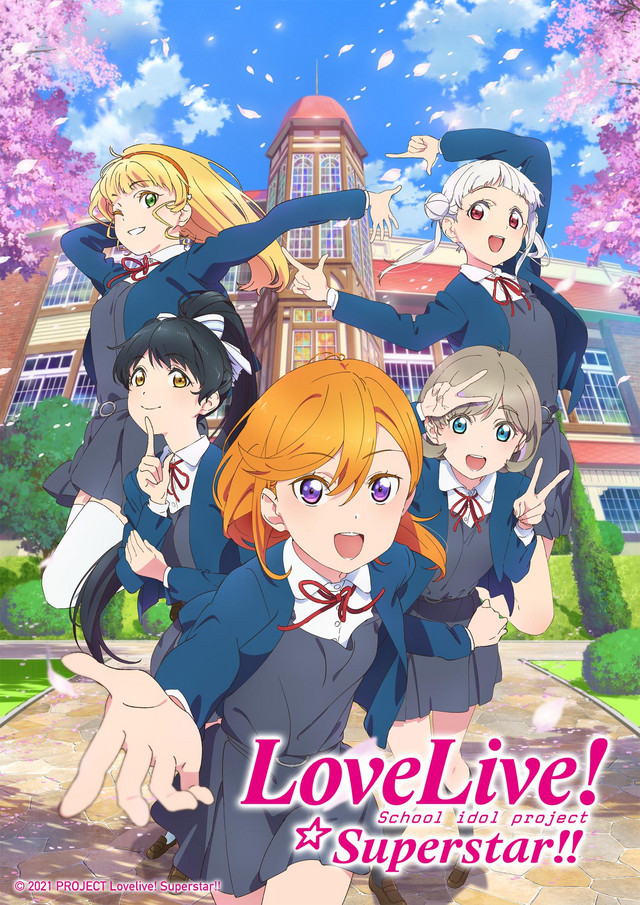 About Love Live! Superstar!!
The new me begins now!
Idols at school – the start of a new school drama linking five young girls!
The first students have arrived at Yuigaoka Girls' High School, a new academy built on the crossroads of three Tokyo neighborhoods—Omotesando, Harajuku, and Aoyama. With no history, no upperclassmen to rely on, and no name to speak of, this school's totally starting from scratch!
In the midst of this, a team of five girls led by Kanon Shibuya discover "school idols."
—I love singing! I really do! And I want to accomplish something with it!
So the hopes of these stars, still small in stature, begin to accumulate…and so begins the "School Idol Project" of five girls with a blank slate and infinite potential.
Time for our Love Live to take flight!
---
We hope you're excited about joining another generation of school idols on their adventures; be sure to let us know what you're enjoying as the series progresses!
Tagged with: