Anime Streaming Guide 2019
January 4, 2019 · 0 comments
By Chris Perkins.
The world of anime streaming doesn't stand still for long, so it's quite normal to find much has changed once again since we last published one of our Streaming Guides. But even by these standards, the latter portion of 2018 saw some seismic shifts in the landscape. These are mostly due to the fact the two biggest names in the anime game have become part of much bigger multinational media companies. Funimation has been acquired by Sony and Crunchyroll became part of the giant WarnerMedia group following the merger of Time Warner and AT&T.
This has led Sony to pull life support on their (sparsely supported) Animax UK streaming service and – more importantly – for Funimation to pull out of the content-sharing pact that they had with Crunchyroll since 2016.  The two companies will begin to compete again for licenses, although much of the effects of this change likely won't be felt until after the current season. Mainstream streaming services Netflix and Amazon Prime also continue to invest heavily in anime, both through co-production and acquiring rights to existing series and films. So what's on offer from all the major players in 2019?
Please note: as usual this information is correct at the time of publication but is subject to change.
Crunchyroll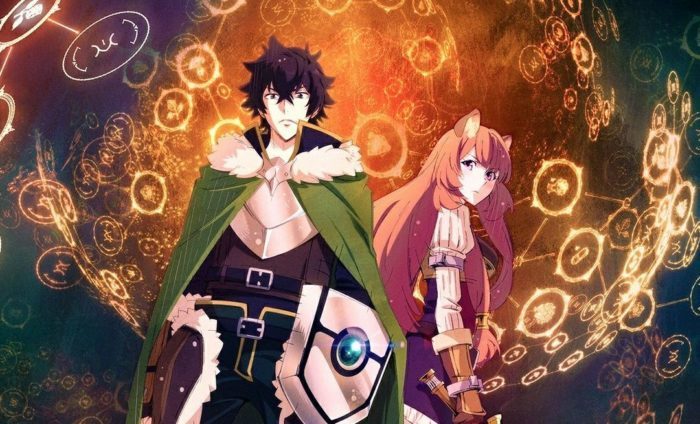 Despite losing a not insignificant number of shows since the end of the Funimation pact, Crunchyroll is still the biggest anime streaming site. It has an extensive library of shows subtitled, and is now also offering an increasing number of series dubbed as well, such as  Berserk (2016), ReLife and Saga of Tanya the Evil. It's also getting in on the English simulcast game too, announcing The Rising of the Shield Hero as its first 'Instant Dub', with dubbed episodes debuting at the same time as the subtitled version. Recent popular series include That Time I Got Reincarnated as a Slime, Mob Psycho 100, Zombieland Saga, JoJo's Bizarre Adventure Part 5, A Certain Magical Index III and SSSS Gridman.
Crunchyroll is available on computer, mobile and tablet apps, Amazon Devices, all major consoles (currently excluding Nintendo Switch) and assorted smart TVs and connected devices for £4.99 a month (with a free trial available). A free ad-supported option is also offered as long as you're fine with SD-only video and waiting a few extra days for access to the latest simulcasts.
Funimation Now
Funimation Now's UK catalogue has been boosted substantially since the end of the pact with Crunchyroll, with the addition of a large selection of subtitled series and the return of subbed simulcasts. The service's biggest appeal continues to be to dub fans, however, as the service's simuldub program produces dubs just weeks behind the subtitled simulcast. Recent popular simuldub series include Zombieland Saga, SSSS Gridman and That Time I Got Reincarnated as a Slime. Funimation Now is also your destination if you're looking for the dubbed versions of perennial favourites such as Attack On Titan and My Hero Academia.
The winter 2019 line-up includes The Rising of ihe Shield Hero, Black Clover Season 2, Fairy Tail, Radiant and A Certain Magical Index III.
Funimation Now is available on desktop, via tablet or mobile app for Android, Amazon and iOS and via PlayStation and Xbox Consoles for £4.99 a month, with a free trial available. It's also now available as an add-on channel via Amazon Prime.
Hi-Dive
It may still be the relative new-comer in the anime streaming game, but Hi-Dive is no also-ran. As well as building up an impressive library of exclusives, including both subs and dubs, the site has also launched its own 'Dubcast' initiative – its own equivalent of Funimation's Simuldub on select series.
Recent Hi-Dive series include Bloom Into You, Release the Spyce, Cutie Honey Universe and Revue Starlight. It also have a decent back catalogue of series and movies both old and new such as Food Wars, Legend of Galactic Heroes, Princess Principal and Azu Manga Daioh.
A free account gets you limited access but a subscription ($4.99 a month with a free trial or $47.99 annually) gets you the lot. The number of supported devices is smaller than with rival services: Hi-dive is currently only available via desktop, Android, Amazon, Roku and Xbox One. Although previously available via iOS devices, the app has been removed from the App store, although Hi-Dive is apparently working on a solution to this.
Netflix
The world's biggest subscription video streaming site continues to boost its library of anime exclusives. Recent Netflix Original additions include Backstreet Girls, Dragon Pilot, Aggretsuko, Hero Mask and Baki. Spring 2019 will see Netflix become the exclusive home to Neon Genesis Evangelion,  (the original TV series and the Death & Rebirth and End of Evangelion movies), as well as new series 7Seeds from Gonzo and stop-motion series  Rilakkuma and Kaoru. Beyond the originals, Netflix is also home to films such A Silent Voice, Castle of Cagliostro and Garden of Words and series including Fullmetal Alchemist Brotherhood, One-Punch Man and Erased.
Netflix is available just about everywhere and will set you back £7.99 a month for the standard plan (2 screens and HD playback).
Amazon Prime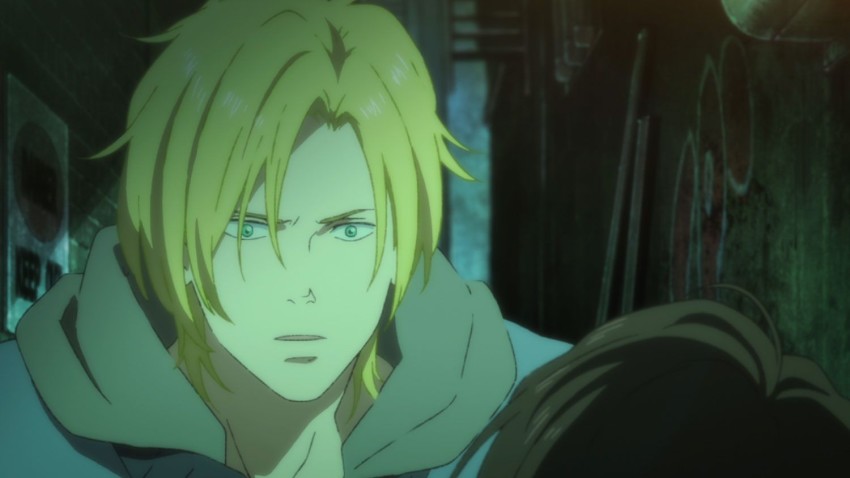 Prime Video is included as standard as part of a £79.99 Annual subscription (including free next-day delivery, Amazon music and more) or available separately for £7.99 a month. Amazon has streaming rights to a number of exclusive simulcast series, including Banana Fish, IRODUKU: The World in Colours and Boarding School Juliet. Additionally, the service has begun to add a number of complete series (mostly from Sentai) such as Amagi Brilliant Park, and Toradora! Films available include Your Name, No Game No Life Zero and Initial D Legend 1: Awakening. Most of this content is subtitled but kids series such as Yu-Gi-Oh, Pokemon and Inazuma Eleven are available dubbed.
Amazon Prime Video is available via your computer, Amazon device, mobile, tablet, console and most major brand smart TVs or connected devices.
Prime Channels
Prime members can add additional channels on top of their existing subscription. Anime channels are currently offered by Viewster for £2.99 a month and Funimation Now for £4.99 a month.
Others
Sky's streaming service NOW TV's entertainment pass (£7.99 a month with a free trial available) features content from Viceland on catch-up, including any Anime Limited series that they have been airing. These have recently included Tokyo Ghoul and Black Butler, but keep an eye on TV listings for the latest info as offerings will change over time.
European streaming site Viewster is still going, although it seems to have been a while since they added any new anime. Still, their modest library contains a few titles (Paranoia Agent, Fushigi Yugi) that you won't find streaming elsewhere, and it's available free and ad-supported.