by Chris Perkins.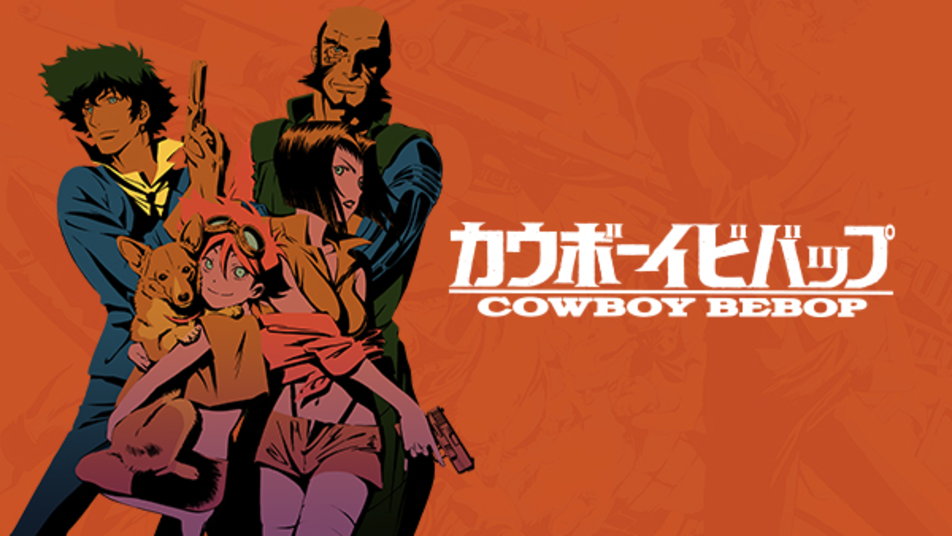 We return for our annual round-up of places to legally access anime online, with yet another major player getting in the ring. As if the average anime fan didn't already have an embarrassment of riches to choose from in 2020, the arrival of Channel Four's online portal All4, with over a hundred hours of free streaming anime seems set to create a whole echelon of new fans. All4 is available for free (with ads) via desktop, mobile apps, smart TVs, game consoles and tablets. You'll need to sign up for a (free) account to watch – although there's an ad-free option for £3.99 a month.
There's a mix of series available – some of them are already available streaming elsewhere, while others are available for the first time in the UK. All titles are presented in English dubbed format.
The initial line up is loaded with some stone-cold classics, recent favourites and a few curveballs. In the classics corner, we've got the gold-standard sci-fi-western-noir-blaxploitation-crime-show-kung-fu-mash-up Cowboy Bebop, fantasy epic Vision of Escaflowne,  CLAMP's Cardcaptor Sakura (the original series), and Rumiko Takahashi's Inu Yasha.
Meanwhile, representing more recent series are sci-fi sports show Megalo Box, blood-splattered gore-fest Tokyo Ghoul (seasons 1 and 2), fantasy Charlotte, and light-novel adaptation Durarara!!, OAV series Mobile Suit Gundam: The Origin (6 episodes) and The Dragon Dentist  (2 episodes) are available for those looking for a shorter binge.
Also set to be available at a later date are the Hiroyuki Imaishi double of Gurren Lagann and Kill La Kill, Sword Art Online's third season Alicization, and video game-inspired Persona 5: The Animation. Presumably, if demand is high enough, there's every chance that more titles can join in the future.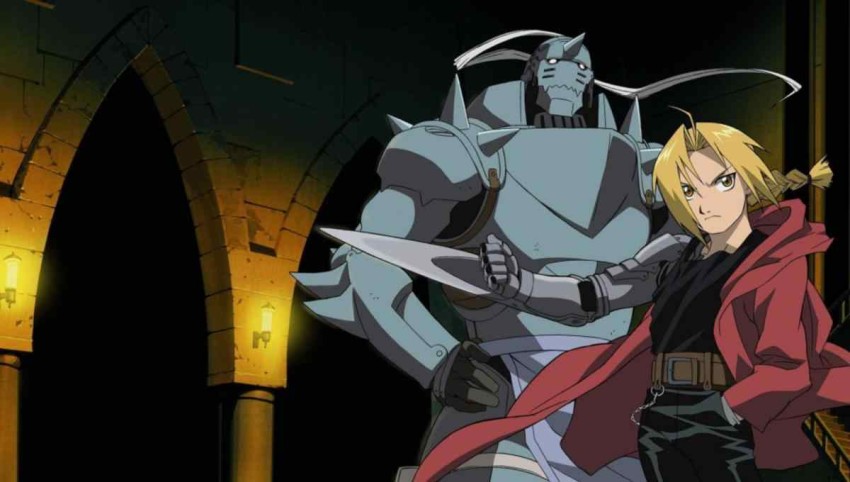 Elsewhere, the usual suspects are still providing a steady flow of new anime. Funimation's acquisition of Manga Entertainment has seen a host of the latter's licences join the line-up on FunimationNow. These include series such as Naruto, Full Metal Alchemist Brotherhood, Sword Art Online, Ghost in the Shell: Stand Alone Complex and Eden of the East. There's also a decent selection of classic feature films including Akira, the original Ghost in the Shell and its sequel Innocence, and Mamoru Hosoda's The Girl Who Leapt Through Time, Wolf Children and Summer Wars. Funimation has also inked a deal with US distributor Nozomi, seeing catalogue titles Ninja Nonsense and Gravitation join the service.
A FunimationNow subscription (£4.99 per month/ £49.99 a year, available via web, consoles, iOS and Android)  features both subtitled simulcasts and 'Broadcast dubs', streaming just weeks after the original airing. Recent popular additions include Fire Force, Fruits Basket, Dr Stone and Fairy Gone.  Light novel based Sorcerous Stabber Orphen, Bishonen series A3 and Smile Down the Runway join the line-up for Winter 2020. FunimationNow is also the home of dubs of the enduringly popular My Hero Academia and Attack on Titan.
Crunchyroll (£6.50 a month, or free with ads, via web, console, iOS and Android) continues to offer the largest library of anime titles, as well as ongoing simulcasts. Recent popular series include Fire Force, Food Wars! The Fourth Plate, Dr Stone and the Rising of the Shield Heroes. New titles for winter 2020 include the fourth season of Haikyu!!: To the Top, A Destructive God Sits Next To Me, In/Spectre, and Magia Record: Puella Magi Madoka Magica Side Story. Ongoing series such as Boruto: Naruto Next Generations, My Hero Academia and Black Clover are also available. The site is now adding an increasing number of dubs, including Magical Sempai, High School Prodigies Have It Easy Even in Another World and If It's for My Daughter, I'd Even Defeat a Demon Lord.
HiDive ($4.99 a month/ $47.99 a year, or limited access for free, via desktop, iOS and Android) can't compete with the other services in volume, but still offers an interesting library. As well as a handful of recent exclusive titles such as Is It Wrong to Pick Up Girls in a Dungeon? Season II, Judo Boy and Bloom into You, HiDive also offers a more esoteric line-up featuring Armoured Trooper Votoms,  Maria Watches Over Us, Gatchaman and  Legend of Galactic Heroes.
Netflix (From £8.99 a month, available basically everywhere) has continued to boost its anime selection. Shinichiro Watanabe's Mars-musical Carole & Tuesday, Studio Ponoc's anthology Short Film Theatre: Modest Heroes and US co-pro Cannon Busters are among the highest-profile additions. Netflix's anime "originals" cover a pleasingly wide spectrum, from the whimsy of Mari Okada's Dragon Pilot to the excesses of BAKI and Devilman Crybaby to the kiddie-friendly Dino Girl Gauko and cult-fave Aggretsuko. Netflix is now the only place to find the original Neon Genesis Evangelion and the Death and Rebirth and End of Evangelion movies. The site even produced a "documentary" called Enter the Anime, although in reality it is a thinly-veiled promotion for their own 'anime' content (much of it not even Japanese). Upcoming titles include Ghost in the Shell: SAC_2045, Eden and the Masaaki Yuasa directed Japan Sinks 2020.
Amazon Prime (£7.99 a month or £79.99 a year with a host of other benefits) continues to be the exclusive home of a small selection of shows each season, with the latest including samurai opus Blade of the Immortal, Viking drama Vinland Saga and cop show Babylon. A number of other anime titles are available to Prime subscribers, including various Yu-Gi-Oh and Pokémon series, No Game No Life Zero and Initial D.  Funimation ow and Viewster are also available as 'add on' subscriptions via Amazon channels.
Chris Perkins is the editor of Animation For Adults.