NEWSWIRE: April 2022 Pre-Orders
March 31, 2022 · 0 comments
It's almost April, but we know that you're no fools… you're here for pre-order news.
With the in mind, it would be rude of us not to deliver, so let's talk through what new titles you can grab in pre-order form over the coming month… although not before we remind you about the AllTheAnime.com Easter sale, which runs from the 11th-19th April – whether it's discounts on Collector's Editions, kick-starting your anime collection with a mystery box (or two!), or our beloved Buy One Get One Free deals, there's guaranteed to be something for everyone.
Can you say no to our mascot when he's wearing bunny ears? No, no you cannot.
Anyway, back to the pre-orders now, and what brand-new products you can expect to find this April, once we've offered up a quick list of what products are hitting retail shelves over the course of the month.
April 2022 releases
Before we tackle our pre-orders and new additions to the shop, let's start by running through our retail release titles over the course of April to keep you updated on what's landing in the next few weeks.
11th April
10 Years With Hayao Miyazaki – Blu-ray+DVD
Welcome to the Ballroom – Complete Series Blu-ray (Pre-orders open soon)
18th April
Black Lagoon – Series 1 + 2 Blu-ray
Black Lagoon: Roberta's Blood Trail Blu-ray

25th March
Kaiba – Standard Edition Blu-ray (Pre-orders open soon)
Kakegurui – Standard Edition Blu-ray
King's Game – Standard Edition Blu-ray (Pre-orders open soon)
Tamako Love Story – Standard Edition Blu-ray (Pre-orders open soon)
---
New April pre-orders
It's an early start for our Early Birds this month, with April 1st falling on a Friday, and leading us to kick off our month with the return of a certain master thief…
Lupin the 3rd Part 5 Collector's Edition
We know a lot of you have been excited about this one, and we're equally clamouring to introduce our Complete Series Collector's Edition for Lupin the 3rd Part 5!
We'd like to think we've created a release that even Lupin himself might want to snatch, with a 116-page book absolutely crammed with character art, props and background artwork to offer an exhaustive look into the world of Lupin the 3rd Part 5, accompanying the series across three Blu-ray discs are our usual eye-catching collector's packaging.
Product: Lupin the 3rd Part 5 Collector's Edition
Release date: 13th June 2022
SRP: £69.99
Pre-orders open: Friday 1st April 2022, 5PM
Early Bird pre-order price: £44.99
---
The Heroic Legend of Arslan Season 1 Collector's Edition
Hands up if you're a fan of Fullmetal Alchemist?
Okay, now hands down so you can resume scrolling. Next up on our list of pre-orders is an anime adaptation of another work from Fullmetal Alchemist author Hiromu Arakawa, that being their take on The Heroic Legend of Arslan, which now returns to the UK in an all-new Collector's Edition form!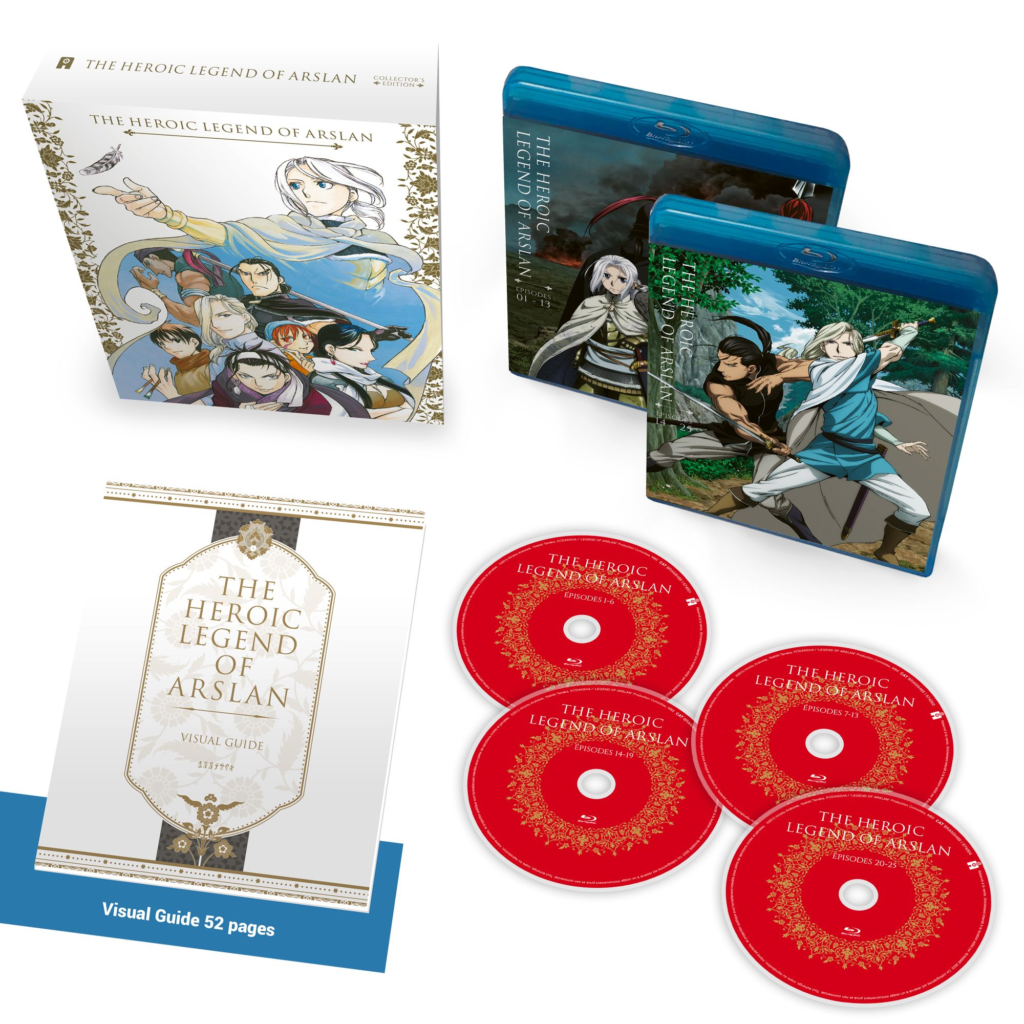 This release contains the full first season of 25 episodes across its four Blu-ray discs, within two Amaray cases sitting inside a rigid slipcase featuring artwork from none other that Hiromu Arakawa herself! Also included is a 52-page booklet showcasing the series' designs and visuals. Pre-orders open on Friday April 8th, so don't miss out!
Product:  The Heroic Legend of Arslan Season 1 Collector's Edition
Release date: 23rd May 2022
SRP: £59.99
Pre-orders opens: Friday 8th April, 5PM
Pre-order price: £34.99
---
And more…
As mentioned, our Easter Sale kicks off for a week from April 11th, so we'll be taking a short break from Early Bird, but when we return we'll have more exciting products in store!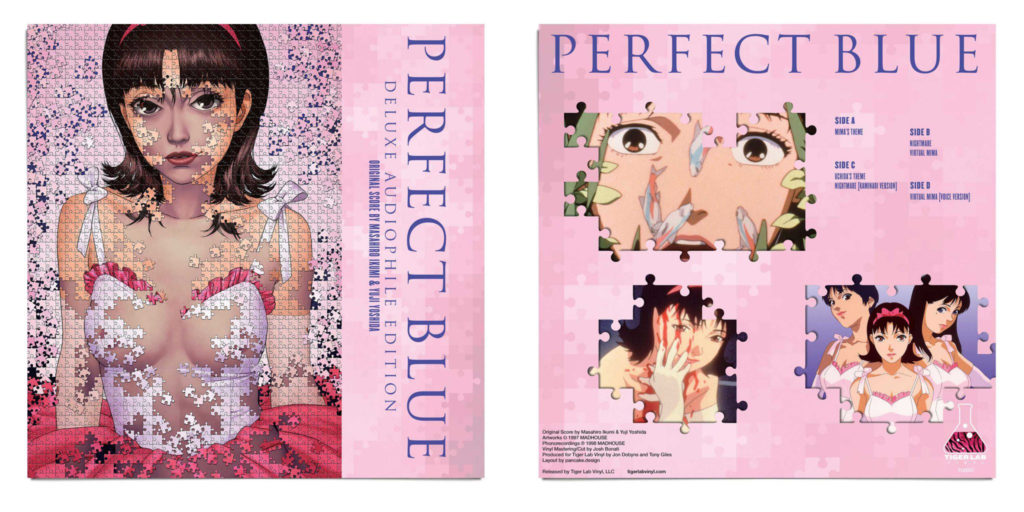 For starters, there's the Perfect Blue Deluxe Audiophile Edition vinyl from our great friends over at Tiger Lab – we expect to be opening orders for our own coloured variant of this title in late April, so we'll share more details on exactly what that looks like and when you'll be able to pick up a copy as soon as we have news.
We also have one more massive home video release coming up that will be music to your ears – we're close to finalising all of the details so that we can share them with you over the next week or two, with pre-orders opening at the end of the month. As always, watch this space, as April is shaping up to have plenty of eggs anime for your basket!
Tagged with: