This past weekend we were delighted to bring you Cloud Matsuri, our first completely online virtual convention where we teamed up with a number of partners and contributors to bring you a truly unique experience from the comfort of your own home.
But with the weekend now a few days removed, we wanted to give you our thoughts on the event. Below is an analysis of the successes, actions, reactions and areas for improvement we want to share with you.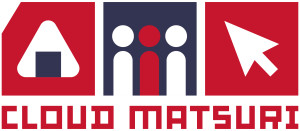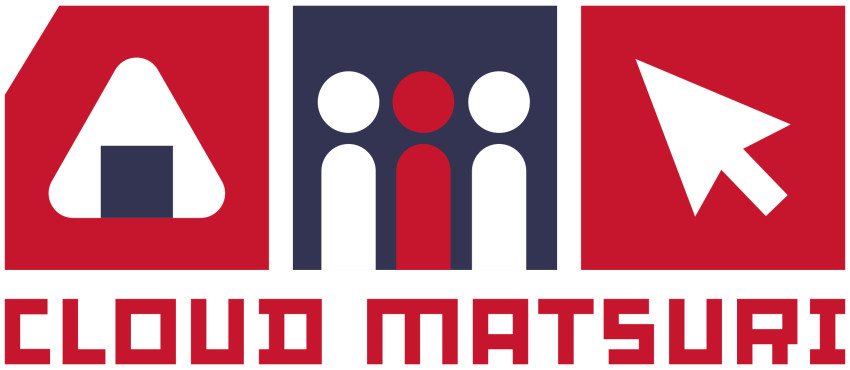 OUR GOALS FOR THE EVENT
The primary thought behind the concept was a discussion of how we could help to fill the void of conventions not taking place over the coming months, as it seemed highly likely at that time, while also creating the basis for a concept that could be valuable and sustainable even when the current state of affairs is no longer an issue.
A key element to our success was to ensure we had unique and exclusive content from anime creators and Japanese guests.
One of the key parts to all of this was ensuring everyone "attending" Cloud Matsuri could enjoy the event for free. In order to ensure this, brought on partners to support the event and allowing us to cover the event's costs, including paying all creators, guests, contributors and staff for their time.
---
HOW WE WENT ABOUT IT
THE EVENT IS FREE
We chose to create a free event for fans, partly because they are missing convention season but mostly because we were mindful of the impact of the pandemic and how this would be hitting people financially. The key thing was that everyone could attend if they wanted.
USING YOUTUBE AS THE STREAMING PLATFORM
When considering all the streaming options available, we chose to go with YouTube due to its usability, audience familiarity and accessibility.
PARTNERSHIPS
In order to meet the above mentioned objectives, we reached out to partners for the event. These partners were instrumental in ensuring the event had different content, was a success and remained free for all.
So we like to say a special thank you to our partners for your leap of faith and supporting Cloud Matsuri: Atsuko, Bandai Namco Entertainment, Crunchyroll, Koei Tecmo Europe, Manga Entertainment UK and of course, Anime Limited.
PRESENTATION
Our aim was to present a professional looking event while maintaining the excitement of being at a convention. Part maintaining that feeling of a convention was the decision to include the interpretation by Bethan Jones where needed. Those of you attend events in the UK would have recognised her from past work with us.
One crucial decision made early on to ensure we could deliver a high quality viewing experience was to pre-record the panels. Several reasons for this came into play, including how the panels would be presented during the broadcast, but arguably the most pertinent being different time zones and scheduling considerations for the guests.
CONTENT; GUESTS AND PANELS
Due to its virtual nature, Cloud Matsuri allowed us to bring on board more anime creators and studios from Japan than ever before – including such studios as Science SARU, Studio Orange, Polygon Pictures and GroundWorks, the company involved in maintaining the Evangelion brand – who were keen to be part of an innovative and interesting experience.
In the case of Studio Orange, as was mentioned during their panel, this was their first involvement with any international convention/event!
Another important factor for us was to be able branch out and invite other companies and contributors to take part in the event. This resulted in talks such as the Manga Planet & Futekiya digital manga publishing panel, along with Anime & Quiz Panel hosted by Stephanie Ijoma on Sunday afternoon.
All guests, contributors and contractors were paid for their time and work
For some people, this might seem like an obvious point to mention we do want to take a moment to acknowledge that everyone who took part in Cloud Matsuri was paid for their time and work.
---
POST-EVENT ANALYSIS
WHAT WORKED WELL
The event was a success
Having built, branded and curated an entirely online convention from concept to completion within 7 weeks thanks to our hard working team, our enthusiastic partners and our guests who were keen to be part of something interesting. We built something special and we're looking forward to seeing it where we can take it.
The Quality of the Content; Video & Audio
Aside from the Saturday tech gremlins which we'll get onto further below, there were a lot of moving parts behind-the-scenes to maintain our goal of presenting a professional looking stream. Of course, content is king and we wouldn't have been able to have a successful online event without the high quality of the content itself – from Japanese guests, to voice actors and video gameplay, there was plenty to check out.
Engagement in the YouTube chat
While we encouraged viewers to tune in at CloudMatsuri.com, we knew a lot of people would also watch directly through YouTube so we made sure that members of our team were present in the chat room on YouTube, engaging in some really fun discussion throughout the entire weekend. We are also aware of other endeavours with people gathering on other platforms to discuss the content as it was being streamed. We're happy to hear that even off-platform, Cloud Matsuri was able to bring the community together, as you would have experienced at a convention.
WHAT TO IMPROVE
Though we're delighted with how this first event of ours went overall there are some areas for improvement.
Artist Alley / Cosplay Integration Needs Development
We know a lot of people like to attend conventions to check out some of the fantastic cosplay and artistry present, and while we did try to incorporate these elements into our weekend via social media, ultimately wasn't enough.
This is already under discussion internally with plans in development to grow and improve integration of these aspects into the next Cloud Matsuri.
Saturday sound sync / buffering problems
Some of the earlier panels on Saturday experienced a desync issues that the team worked hard to rectify and quickly got the stream back on track.
The final two panels on Saturday were also hit with technical issues, separate from the earlier issues. With the final panel, Keep Your Hands Off Eizouken being severely affected by this for some viewers, we chose to rerun the panel the next day as the viewing experience on Saturday was not ideal.
But as people would have seen from Sunday, the entire stream the next day worked without issue. A lot of troubleshooting had occurred during Saturday and the next morning ahead of Day 2's stream beginning to ensure everything would be alright.
---
WHAT WE LEARNED FROM CLOUD MATSURI WEEKEND AND HOW WE WILL IMPROVE IN THE FUTURE
International Reach
One of the main lessons from the weekend was the demand from a wider range of international territories for the convention. For clarity, the stream and content was geo-locked to the UK, Europe and the USA in order to protect content, as negotiated.
We appreciate that there was a wider appetite for the convention content and will include this in our planning for the next Cloud Matsuri.
No Archives of Panels
Another thing that became apparent early on in the weekend was a request for panels to be archived or made available after the fact. Part of the agreement for the content to be presented as part of Cloud Matsuri over the weekend was for it to be for the broadcast stream only.
We understand this has frustrated some people, so we've reached out to some of the relevant parties to enquire if it might be possible to make some of the panels available for replay on our YouTube channel, even if at least for a limited time.
So we're happy to announce that there will now be replays of select panels available on our AllTheAnime YouTube channel available for a limited-time each respectively. Please stay tuned to the AllTheAnime social media channels and the CloudMatsuri.com website for more details as we can share them.
It is worth noting that due to particular agreements/arrangements, some content may not be as originally presented during the Cloud Matsuri stream, but all the conversation elements will still be present. So if you missed out on these panels you will now have the opportunity to catch them. And a big thank you to those involved for allowing this to be possible.
More Interactive Elements During the Stream Itself
This was something we observed over the weekend that has been echoed in feedback we have received that you would have liked some more interactive elements across the weekend as a whole. Whether live segments, Q&A as part of live or pre-recorded segments, competitions. We have taken this feedback into consideration and will aim to incorporate this in future events.
More Industry and Diverse Content
The reaction to the panels we presented over the weekend as a whole has been wonderful to see. But we have seen feedback pushing for more industry focused content. Similar to the All The Anime, Screen Anime and Fireside Chat panels, as well as more diverse content in similar style to that of the Anime Panel & Quiz on Sunday afternoon.
---
HAVE WE MISSED SOMETHING?
If you feel strongly that we've missed something in our analysis of Cloud Matsuri, please do let us know in the comments below. We always aim to be as transparent as possible at our core, so if there's anything you have queries about it we'll certainly do our best to answer them.
You can let us know in the comments below, or via social media on Facebook, Twitter and Instagram. Alternatively you can email shop dot uk [AT] alltheanime dot com with the subject heading "Cloud Matsuri Feedback" if you prefer.
— Team Anime Limited.