(GLASGOW, UK – 22ND OCTOBER 2020)
Normally around this time of year we at Anime Limited would once again be preparing to exhibit at some major events, but as we know by now this is no longer the case in these unusual "normal" times we find ourselves in.
However, following our first foray into the world of online virtual events with the first Cloud Matsuri earlier this year, we promised this event would return. Today, we're excited to announce our second Cloud Matsuri will be taking place on 21st – 22nd November 2020. We're once again inviting you to attend this completely free online event at CloudMatsuri.com, where you'll be able to watch and keep up to date with the event as it unfolds on YouTube!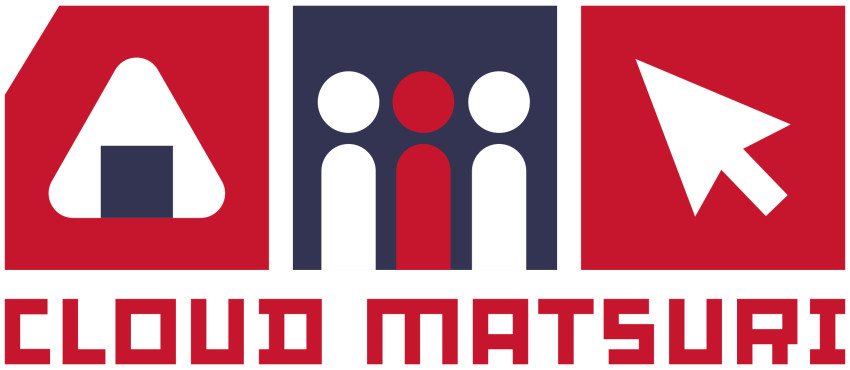 ---
WHAT IS CLOUD MATSURI?
The inaugural Cloud Matsuri took place in May 2020, with a two-day event streamed entirely via YouTube, offering a unique convention experience you could enjoy in a safe way at home. And best of all, it's a completely free event!
The original event brought you interviews with a vast array of talent from the Japanese animation industry. This second Cloud Matsuri will be continuing that theme but in an evolved way, bringing an even more diverse range of content.
The show will feature exclusive interviews and talks with special guests from the world of anime and beyond – we have special guests and partners we're very excited to tell you about!
To keep tabs on the latest news and to attend the event, you can visit the official website at CloudMatsuri.com now!
Be sure to share the news with your friends online using the tag #CloudMatsuri
---
THE EVOLUTION OF CLOUD MATSURI
We were delighted with the feedback we received from the inaugural event in May. But knowing this would be returning in the future, based on internal and external feedback we published a post-event analysis on what the goals were for that inaugural event, what was learned and what we intend to improve/evolve for its return.
With that in mind we want to highlight these important developments from the outset to demonstrate the evolution we spoke of –
Cloud Matsuri will be available to watch worldwide (excluding Asia)
With Cloud Matsuri in May, we underestimated the global reach and excitement our plans for the event generated. We've heard from many people around the world expressing their desire to want to be able to watch the event.

So this time for Cloud Matsuri we have taken that into account and we're delighted to confirm all the content presented will be available worldwide (excluding Asia.)
Archives of all content/panels will be available for a limited time
Another key piece of feedback we received was that people wanted to be able to watch particular content after the fact. Unfortunately this was something that wasn't possible for the initial event, but this time we can confirm that all content (unless specifically noted otherwise) presented during Cloud Matsuri will be available for a limited time following the event.

These archives will be available on the AllTheAnime YouTube channel after the event. (More specific details on this will be forthcoming.)
Cloud Matsuri once again will be completely free to watch!
Though we are all missing the convention experience, it also doesn't change the fact we are still very mindful of the impact the pandemic is having on people financially. So we are delighted to confirm this event will still be completely free to attend with no registration required, and with the entire event being streamed on YouTube.
More industry and diverse content will be part of Cloud Matsuri
Though the interviews we brought during Cloud Matsuri in May were very well received, there was a clamouring for a more diverse range of content. So with that in mind that leads us perfectly onto what we'll be talking about next…
---
---
SPECIAL GUESTS & PANELS:
INITIAL ANNOUNCEMENTS
We mentioned we have some very special guests who will be joining us across the weekend during Cloud Matsuri, and we weren't joking! Today we're delighted and honoured to announce the first wave guests who will be joining us and what they will be involved in:
PANEL – Mobile Suit Gundam SEED Panel w/ director Mitsuo Fukuda & assistant line producer Hiroomi Ikeya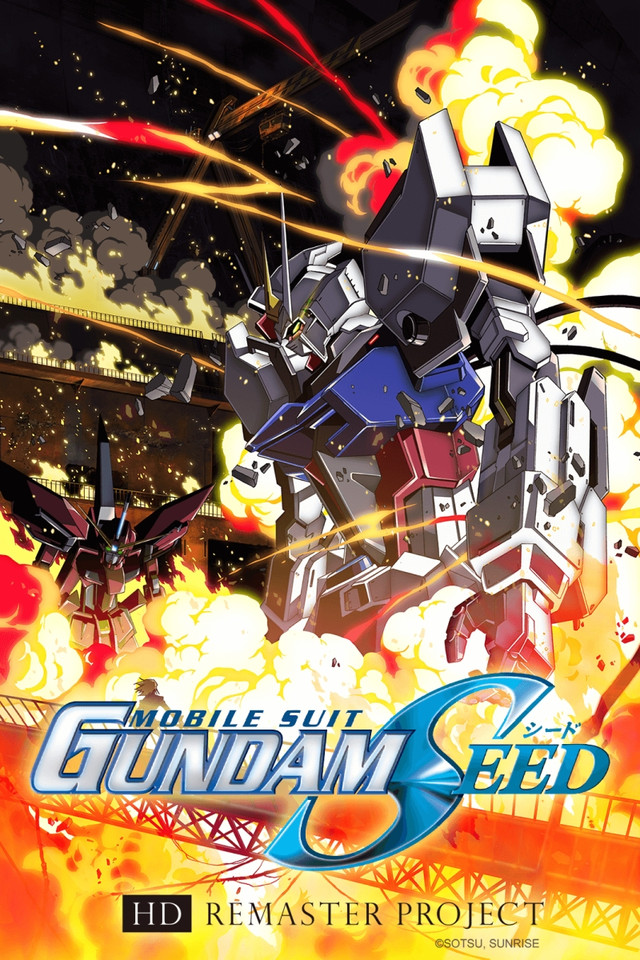 Mobile Suit Gundam SEED is set to be released on Blu-ray for the first time in English speaking territories later this year.
To celebrate this we'll be bringing you a panel featuring the director Mitsuo Fukuda and assistant line producer Hiroomi Ikeya, to discuss a variety of topics relating to the series as well as questions from the community – which we're seeded (no pun intended) prior to the announcement of this second Cloud Matsuri event
---
PANEL – Figurama Collectors: What's in an Anime Statue? + Live Q&A
Awarded Best Statue Company in 2019, Figurama Collectors creates dynamic collectibles based on iconic anime battles and characters. Meet the dream team behind the scenes, witness world-premiere upcoming statue teasers, and participate in an interactive Q&A session with CEO, Mr Shanab.
Stay tuned for details on how to participate in the Q&A through both the Figurama & AllTheAnime social media channels in the coming weeks leading up to the event.

https://figurama-collectors.com
---
DOCUMENTARY PREMIERE – The Story behind the first ever Blu-ray release of Cyber City Oedo 808 feat. Jonathan Clements, Justin Sevakis and Anime Ltd.
Previously, Anime Limited announced they would be remastering the old school anime gem that is Cyber City Oedo 808 and bringing it to Blu-ray for the first time!
With that release now coming soon, Cloud Matsuri will bring you a unique documentary featuring expert discussion on its history, and the experiences of those involved in bringing it back to the UK. Delve into this beloved OVA and how it was given a new lease of life, in preparation for what will truly be a definitive release of Cyber City Oedo 808 later this year.
---
PANEL – J-Novel Club Manga Panel feat. Live Q&A
J-Novel Club have been leading the way in bringing light novels to the west, translating a variety of titles and making them available on their own subscription service and beyond. The company will be joining us for Cloud Matsuri to talk about what they do and take your questions with a live Q&A session.

https://j-novel.club
---
PANEL – Introduction to Cosplay Armour Making hosted by Anaelic
Everything you need to know about making your own cosplay armour! This panel will explain how to break down a project, create patterns, the best materials to use and more. Hosted by Scottish Cosplayer Anaelic.

https://www.instagram.com/anaelic_
---
PANEL – NNESAGA PRESENTS: U.K. Anime Showdown
Join NNESAGA (Stephanie Ijoma) as they host the Anime Showdown. Some of your favourite anime platforms have been selected to be put under the test on how well they know their anime.
Each platform will be given 90 seconds to go answer as many questions as they can. Who will advance to the finals to determine the showdown champion? You'll have to tune in to find out!
Hosted by NNESAGA. The participants in the showdown will be announced in the coming weeks…

https://nnesaga.co.uk
---
And of course you can expect…
PANEL(S) – All The Anime
For those of you craving your fix of the latest announcements pertaining to forthcoming releases from Anime Ltd. in the UK (and in some cases the USA too), you can expect that along with some random witty banter and maybe even some live Q&A with at least one All The Anime panel across the weekend.
If what was announced during the All The Anime Panel as part of the first Cloud Matsuri is anything to go by, who knows what could be announced. You'll have to tune in to find out.
Stay tuned to CloudMatsuri.com for details on our guests, events and partners as they are revealed.
---
OFFICIAL PARTNERS
FIGURAMA
Figurama Collectors was born in 2015 from a lifelong passion for Japanese anime and American comics. As a premium scale figures design and manufacturing company producing collectible pieces, we cater to pop
culture art connoisseurs with high standards.

As artists and collectors ourselves, the Figurama team shares a vast knowledge of this industry. Our extensive experience over the past decade has allowed us to design, sculpt and develop creative concepts that capture collectors' favorite memories.

We bring beloved characters and scenes from manga, anime and comic books to life, creating scale figures that we would be proud to have on a shelf as part of our own endless collections.

https://figurama-collectors.com
---
CRUNCHYROLL
Bringing anime to the masses on a global scale, we're thrilled to have our good friends at Crunchyroll once again on board as an official partner of Cloud Matsuri!
The leading player in streaming the latest anime, Crunchyroll continues to bring the latest series every season direct to your device. If you've not experienced their catalogue yet, new subscribers get a 14-day free trial of their premium service, so it's the perfect time to jump on and get your anime fix!

https://www.crunchyroll.com/
---
ALLTHEANIME.COM
Let's not forget our own store, where we'll be bringing you some special convention deals over Cloud Matsuri weekend – check out the stream during the event weekend for all of the details!

http://alltheanime.com
---
MVM ENTERTAINMENT
Our good friends at MVM Entertainment are once again partnering with us for the event and we're delighted to have them on board.
Be sure to visit their site to see their selection of anime available on Blu-ray and DVD.

https://www.mvm-films.com/
---
HOW WILL CLOUD MATSURI WORK?
As was the case earlier this year, it's all going to be broadcast through a completely free live stream that you can catch at CloudMatsuri.com, with the stream itself powered by our AllTheAnime YouTube channel, https://youtube.com/alltheanime
On both Saturday and Sunday the broadcast will begin at 2PM UK | USA 9AM EST / 6AM PST and run right the way through until 10PM UK | USA: 5PM EST / 2PM PST, with a variety of guests and panels scheduled throughout each day. Be sure to keep an eye out for all the details leading up to and during the event weekend.
There will be a complete schedule of what will be on offer updated and published as we get closer to the event. So you'll be able to make your plans accordingly. Keep an eye on CloudMatsuri.com for the latest details.
We will once again be partnering with a number of companies to add more to this experience, providing special offers and perhaps even the first chance to buy some great items!
---
SAVINGS WITH CLOUD MATSURI
Special Offers With Official Partners
If you're someone who enjoys visiting the various vendors at events, Cloud Matsuri will once again be giving you the chance to pick up some great items from official partners of the event including Crunchyroll and AllTheAnime.com, to give you the opportunity to make some savings and pick up some amazing items.
Stay tuned over the coming weeks for more details!
---
GET IN TOUCH AND STAY CONNECTED
Use the hashtag #CloudMatsuri
Once again this is the official hashtag of the event – use this to search for the latest information from ourselves and our partners when it comes to the event.
This'll also be the best way to get in touch with other people also tuning in across social media, so be sure to spread the word and tell your friends about the event!
Use the tag and be sure to point them towards CloudMatsuri.com for all the details.
---
ADDITIONAL INFO
BUSINESS QUERIES –
If you're interested in your company being involved with Cloud Matsuri, we'd love to hear from you. Please direct all queries to us via email at –
Partner Enquiry: Kerry Kasim – kerry@alltheanime.com
Advertising Enquiry: Andy Hanley – andy@alltheanime.com
Talent Enquiry: Kerry Kasim – kerry@alltheanime.com