Cowboy Bebop vinyl coming to the All The Anime Shop
August 6, 2020 · 0 comments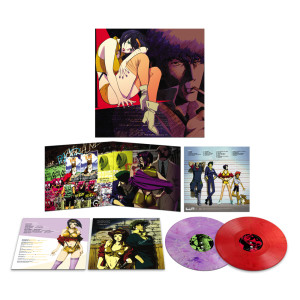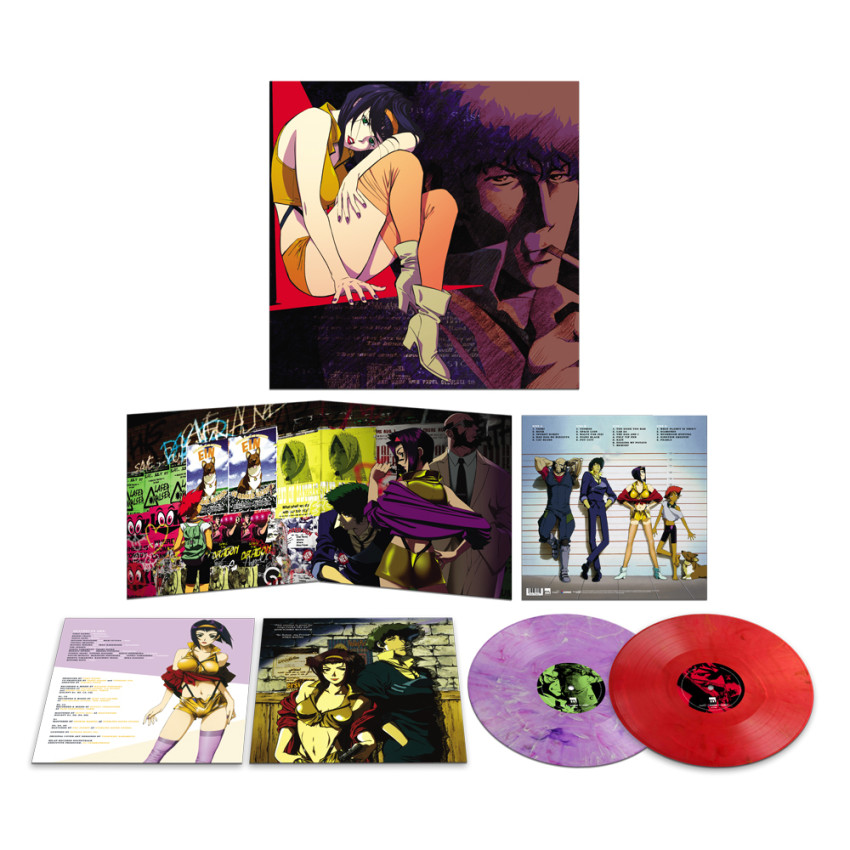 Hot off the back of our recent launch of the Attack on Titan Season 1 Official Soundtrack vinyl for pre-order getting people very excited, we've been harking back to a recurring question we've received since we first announced we would be releasing soundtracks on vinyl – that being whether we'd ever release the Cowboy Bebop soundtracks on that format.
These questions were further fuelled after the debut of our Cowboy Bebop Ultimate Edition Blu-ray release that came with a vinyl flight case, and the TV series soundtrack on CDs.
Well, today we have something that we're sure will interest you, as we're very happy to tell you that a special Cowboy Bebop vinyl soundtrack release from Sony Music & Milan Records will be coming to the All The Anime shop, with pre-orders for this item launching now!
You can order your copy right now at our shop using the link below:
Order at AllTheAnime Shop
Otherwise, read on below for further details.
---
ABOUT THIS PRODUCT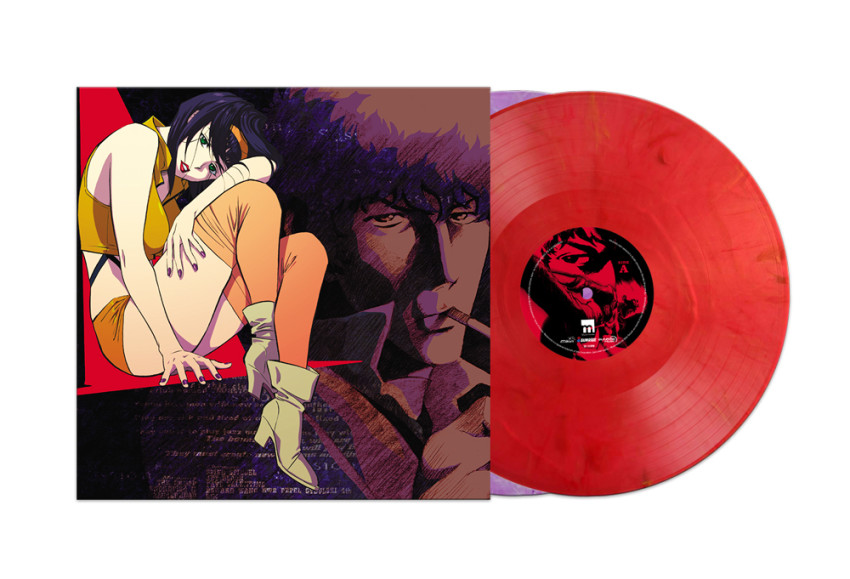 Product: 
Cowboy Bebop Official Soundtrack

Format:
2 x 12″ LP 
Swordfish II / Red Tail Colour Variant

Packaging: 
Gatefold
Number of LPs: 2 x 180g coloured vinyl (1 x Marble Purple + 1 Marble Orange)
Expected Shipping date: November 2020
Availability: AllTheAnime.com online shop.
Publisher: Sony Music & Milan Records

SRP*: UK – £39.99
*Suggested retail price is the maximum price a retailer could charge for the product. However, once retailers factor in their own discounts, the regular price will be cheaper.  
This 2 x LP release features 20 tracks from the classic Cowboy Bebop soundtrack by famed composer Yoko Kanno available for the first-time on vinyl in the UK! The set itself sees comes in gatefold style packaging utilising some of the fantastic art from the series by Toshihiro Kawamoto – some of which you may recognise from elements of our Ultimate Edition Blu-ray release.
The 2 LPs themselves are coloured records, with the the first being a marbled red colour, and the other a marbled purple colour.
Here's a visual of this product for you.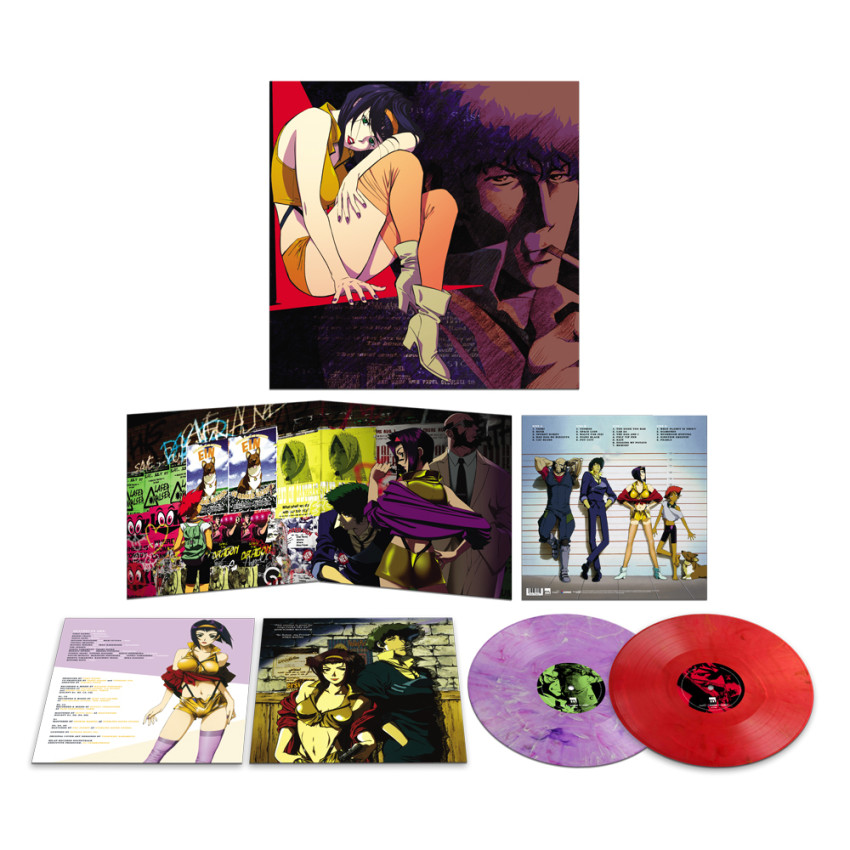 And, of course, here's the track listing for both LPs:
SIDE A
~ Tank!
~ Rush
~ Spokey Dokey
~ Bad Dog No Biscuits
~ Cat Blues
SIDE B
~ Cosmos
~ Space Lion
~ Waltz for Zizi
~ Piano Black
~ Pot City
SIDE C
~ Too Good Too Bad
~ Car 24
~ The Egg and I
~ Felt Tip Pen
~ Rain
~ Digging My Potato
~ Memory
SIDE D
~ What Planet Is This?
~ Diamonds
~ Mushroom Hunting
~ Einstein Groovin'
~ Pearls
---
WHEN CAN I ORDER THIS?
Pre-orders have launched at our AllTheAnime.com online shop!
All pre-orders for this are expected to begin shipping in November 2020 (or when stock is available; whichever is first.)
You can view the listing in our shop ahead of pre-orders launching in the link below.
~ AllTheAnime.com Special Offer ~
Until Wednesday 12th August 2020 you can pre-order this for £34.99
(Regular price: £39.99)
Also worth noting that this can also be ordered from our French label's AllTheAnime France online shop HERE.
---
SPECIAL OFFER ON COWBOY BEBOP ULTIMATE EDITION
To celebrate this awesome news of this Cowboy Bebop vinyl soundtrack release, you can save on our AllTheAnime.com Exclusive Ultimate Edition Blu-ray set that comes with a vinyl flight case to store this record (and more besides) in!
So if you've been meaning to pick this up for a while, now is the perfect chance to do so and get prepped for the vinyl soundtrack once released!
The Ultimate Edition features –
~ The complete TV series on Blu-ray,
~ Cowboy Bebop The Movie on Blu-ray (courtesy of our friends at Manga Entertainment UK,
~ 3x Cowboy Bebop Soundtrack CDs,
~ a 120-page Ultimate Art Book,
~ all of which comes packaged inside a specially designed Cowboy Bebop flight case to store your records in!
Until Wednesday 12th August 2020, order the Cowboy Bebop Ultimate Edition Blu-ray set for £179.99
(Regular price: £224.99 | SRP: £299.99)
---
F.A.Q. (Frequently Asked Questions) about cowboy bebop soundtrack vinyl
~ Is this an Anime Limited / All The Anime Product?
No. This is a product of Milan Records that is available to order from our AllTheAnime shop.
~ Where are the orders being shipped from?
Once stock has arrived, orders will be fulfilled from our regular fulfilment house.
~ If this sells out will there be any more?
If/when that allocation has been sold we do not know if there will be any more available.
~ When are orders for this expected to ship?
Orders for this will be dispatched once stock has arrived at our fulfilment house. We're expecting orders to begin shipping in November 2020. (Ultimately orders will begin shipping once stock is available.)
---
With that being said, we hope you're looking forward to being able to add this to your vinyl collection. (And perhaps keep it safe inside the flight case that came with our Cowboy Bebop Ultimate Edition Blu-ray set 😉 )
Signing out~!
Jeremy