Gundam SEED Ultimate Edition Blu-ray coming in December!
August 7, 2020 · 5 comments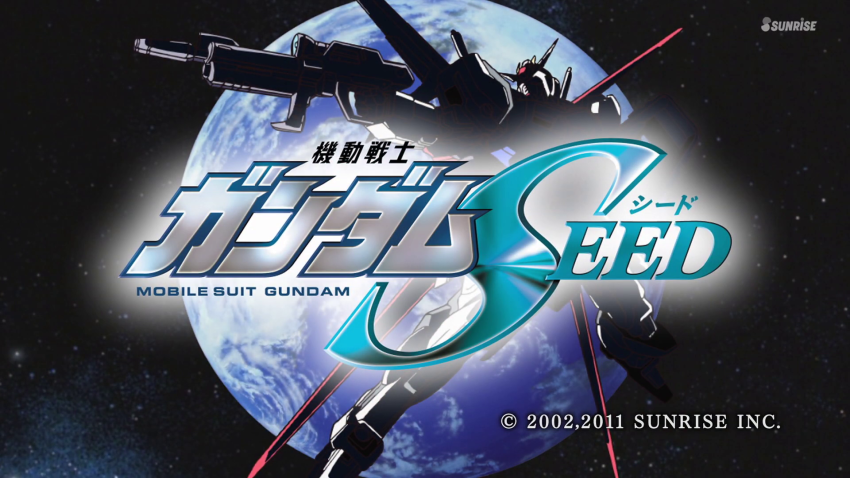 Our Gundam Collection of releases has seen many people's shelves filling up with classic series, movies and OVAs from all manner of points in the Gundam chronology. But one of the biggest projects from the Gundam catalogue will finally be coming to Blu-ray in the UK later this year, and because of the unique nature of this release it'll also be our most ambitious Gundam release yet!
Mobile Suit Gundam SEED is will be coming to the UK for the first time on Blu-ray the form of an Ultimate Edition set on 7th December 2020, with pre-orders launching this month at (around) 5pm on Friday 28th August at our AllTheAnime.com online shop.
There's a lot of unpack as to why this is such a big undertaking but we've made sure to keep our "Gundam Collection" mentality at the forefront when it comes to this Ultimate Edition.
So read on below for the details.
---
WHAT'S PLANNED FOR THE GUNDAM SEED ULTIMATE EDITION?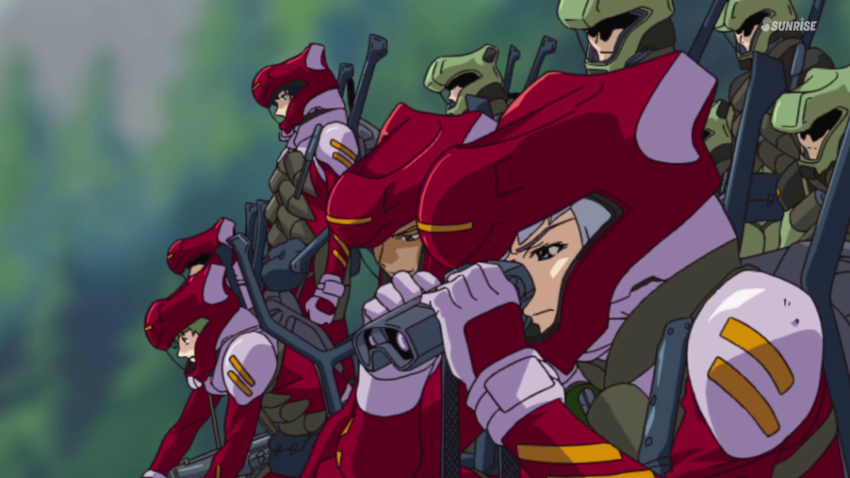 Because of the unique nature of this title combined with the wealth of content, an Ultimate Edition is the way we'll be going for this title if you're wanting the ultimate Gundam Seed experience, pardon the pun.
We can tell you now that when pre-orders launch there will be a two-week long special offer period where you can order this Ultimate Edition for £119.99, compared to an SRP of £199.99.
Subsequent to this release, we'll also be releasing the HD Remaster version of the series separately, but that won't be until 2021.
Product: Mobile Suit Gundam Seed Ultimate Edition
Format: Blu-ray

Release date: 7th December 2020
Preorders open: 5PM on Friday 28th August @ AllTheAnime.com
Availability: Trade wide. (AllTheAnime.com online shop initially; other retailers will follow in the coming months.)
Cat. No. ANI8053
SRP*: £199.99
*Suggested retail price is the maximum price a retailer could charge for the product. However, once retailers factor in their own discounts, the regular price will be cheaper.
—–
This Ultimate Edition Blu-ray set will be 13 Blu-ray discs in total, containing:
~ The complete 48 episode Gundam Seed HD Remaster series with viewing options in English (with the new dub for the series) and original Japanese with English subtitles. (1080p, HD Native)
~ The complete 50 episode original version of Gundam Seed on standard definition Blu-ray with viewing options in English (original dub) and original Japanese with English subtitles. (4:3, 480i) [Exclusive to Ultimate Edition]
~ The three Gundam Seed Special Edition compilation films on standard definition Blu-ray – retelling the series in a condensed form – with viewing options in both English (original dub) and original Japanese with English subtitles. (4:3, 480i) [Exclusive to Ultimate Edition and never previously released in the UK!]
~ Over 2 hours of on-disc special features including:
• Mecha Animation Director HD Comparisons,
• Six "In This Era" Video Featurettes,
• Director's Concept Music Videos,
• Textless Opening and Ending title sequences,
• Gundam SEED Character Theatre Shorts,
• Gundam SEED Epilogue – After Phase: In the Valley of Stars.
In addition to all that, while we're waiting for complete sign off at time of writing, we can tell we're looking to include a large art book as well as a series of art cards showcasing some of the gorgeous art created for the series. There will of course be a box store all the contents in that will be in similar style to our established "Gundam Collection" feel.
---
WHEN DO PRE-ORDERS LAUNCH?
Pre-orders for this Ultimate Edition Blu-ray set of Mobile Suit Gundam Seed will launch on our AllTheAnime online shop Friday 28th August, just over three weeks away at time of writing. We'll have a special two-week pre-order offer for you take advantage of as well!
This product will be listed trade wide in the coming months prior to release, but initially you'll only be able to pre-order this from our online shop.
AllTheAnime.com Special Pre-order offer:
From 5PM on Friday 28th August until Thursday 10th September 2020, pre-order the Mobile Suit Gundam Seed Ultimate Edition Blu-ray set for £119.99
(SRP: £199.99)
VIEW LISTING AT ALL THE ANIME SHOP
---
ABOUT
MOBILE SUIT GUNDAM SEED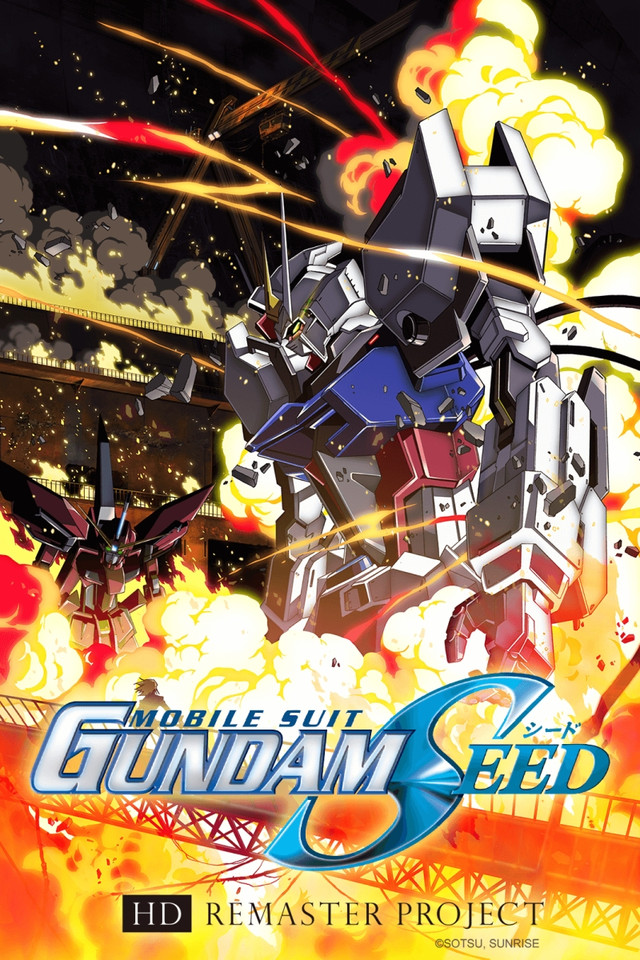 Synopsis: Year 70 of the Cosmic Era.
The Coordinators, a group of genetically enhanced humans, have moved into colonies orbiting the Earth. But that hasn't quieted the tensions between them and regular humans; the conflict soon escalates into a full-scale war. On the neutral colony of Heliopolis, Kira Yamato, and his friends are going to school and just being kids. But when the ZAFT commando forces attack, Kira's life changes forever.
Left with no choice, he and Federation officer Murrue Ramius are thrown into battle in a prototype mobile weapon, which Kira christens "GUNDAM." Now, Kira must defend himself and his friends from his own people. For, unknown to anyone else, Kira is a Coordinator. And the enemy he faces on the battlefield is his childhood best friend, Athrun!
Original broadcast year: 2002
---
F.A.Q. (FREQUENTLY ASKED QUESTIONS)
Chances are base on the above you have A LOT of questions about this. Hopefully this will help answer those –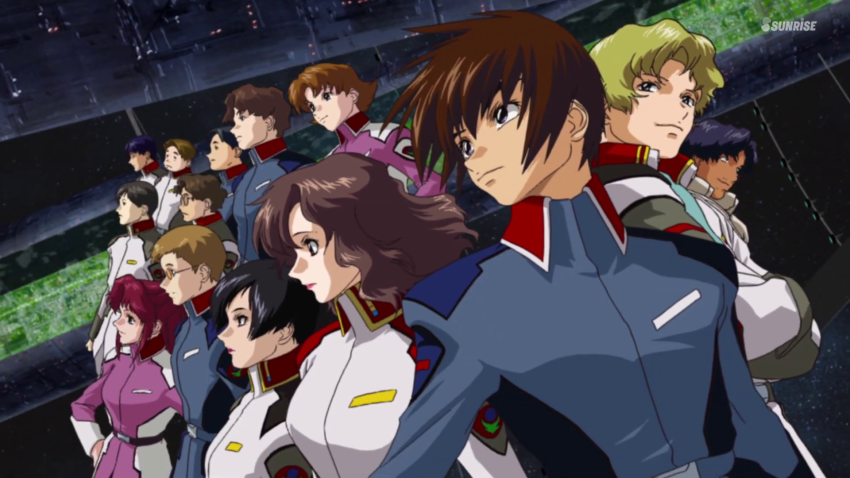 ~ Why are there two versions of the same show?
You have the original 50 episode version – the one previously released on DVD many years ago here in the UK by Beez Entertainment, and you also now have the HD Remaster Project.
In 2011, to celebrate the 10th Anniversary of the series, an HD Remaster project of Mobile Suit Gundam Seed was announced and eventually broadcast. This new version of the series would be adapted for a 16:9 (widescreen) presentation – be this by cropping the picture or in some cases more detail being added – as well as some scenes being redrawn. One other key difference though is that this HD remaster version would be a total of 48 episodes. As the original English audio didn't sync with this new HD Remaster, it also meant that an entirely new English dub was created for the HD Remaster version! As noted above, both of these versions of the series are included in our Ultimate Edition release.
~ Will Gundam Seed be getting a separate Blu-ray release of any kind?
Yes, the HD Remaster version only will be released on Blu-ray separately from the Ultimate Edition in the future – however this will will not occur until 2021.
~ Is this Ultimate Edition set a limited edition product?
Yes. Like our Collector's and/or Deluxe Editions it has a one-time print run.
~ Will the content you've said will be exclusive to the Ultimate Edition set actually be exclusive? Or will it get an individual release in future?
At the time of writing, licensing limitations mean that we are unable to release these elements individually, so they're definitely Ultimate Edition exclusives for the foreseeable future. So if you want the original SD version of Gundam Seed and the movies on Blu-ray, you'll need to buy the Ultimate Edition.
~ Why doesn't the original English dub match up / sync up to the HD Remaster?
Because there are less episodes combined with other changes in the presentation of the show. Think of it as something similar to why there was a new dub for Escaflowne created a few years ago.
~ Who produced the two English dubs of Gundam Seed?
The original version was produced by The Ocean Group, and the new dub by NYAV Post.
~ What disc masters are you using?
We'll be using the same masters as those used in North America.
~ You've mentioned "Standard Definition Blu-ray". What's that?
It's something we haven't utilised in the UK before, but the easy way to sum it up is to think of it as DVD content on a Blu-ray disc. It means a lot more episodes can be contained on a single Blu-ray disc.
~ Does this mean you may do more Standard Definition Blu-ray releases in the future?
It's not something we're opposed to, but it's something we'll consider on a case by case basis. At this time we don't have plans for other standard definition Blu-ray releases.
~ Will you be releasing Gundam Seed Destiny?
It's something we hope we can release, but we don't have any details on if/when that may be as it's a project with many similar circumstances to Seed. But suffice to say if/when it is something we can confirm will receive a release, we'll be sure to make it known.
---
That wraps up what we can share so far about our plans for bringing Mobile Suit Gundam Seed to Blu-ray in the UK! We hope you're excited for this.
Signing out~!
Jeremy
5 comments
Matthew

August 7, 2020 8:55 pm

I'm really interested in this set but how easy is it to change your shipping address after placing an order? I'm moving house shortly after the pre order period ends and would need to do this at some point if I placed an order on the 28th August.

Nathaniel Washington

August 9, 2020 2:39 am

I think you just gotta email them, but why not have the order ship to a relative or work if you're worried?

Andy Hanley

August 14, 2020 4:08 pm

Just send us an e-mail or use our Contact Us form (https://www.alltheanime.com/pages/contact-us), and we can change an address any time up until it ships.

Benjamin

August 26, 2020 2:27 pm

Do you think you'll be able to release Gundam Seed: Stargazer in the future?

Gavin Davies-Jones

March 10, 2021 11:38 pm

it would be nice, but from what I remember, stargazer was set in year 73 of the cosmic era, so about the same time as gundam seed destiny so its possible if they release a destiny box set with this ova included