Gundam Unicorn comes to Blu-ray in September
July 24, 2020 · 0 comments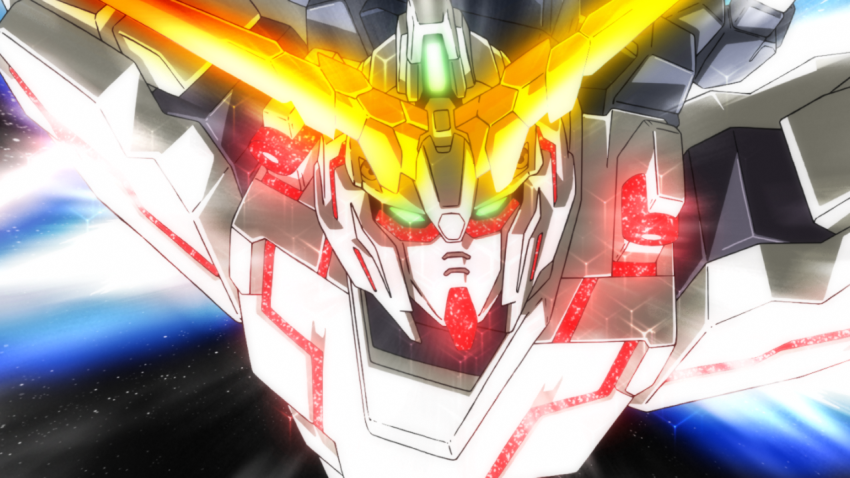 A few weeks ago on our social media channels we made it known that the next addition to our Gundam Collection of releases would be coming in the form of the popular Mobile Suit Gundam Unicorn, tying into the original Mobile Suit Gundam Universal Century chronology of things.
Bringing you all 7 OVAs in one set, this collection is due for release on 7th September 2020! Pre-orders having just launched (at time of publishing) right now at our AllTheAnime.com online shop, and today we're here to tell you about what to expect in this stacked release!
Read on below for all the details.
---
ABOUT
MOBILE SUIT GUNDAM UNICORN
The next chapter of the Universal Century timeline in the Gundam universe is here, taking places 27 years after the events of the original Mobile Suit Gundam series and three years after the film Char's Counterattack.
Synopsis: Universal Century 0096.
Three years after the last conflict between Neo Zeon and the Earth Federation Forces – as seen in Mobile Suit Gundam: Char's Counterattack – the tentative peace of the Earth Sphere is about to be shattered again. Cardeas Vist, the head of the powerful Vist Foundation, has decided to hand over "Laplace's Box", the secret of the Foundation's prosperity, to the supposed enemy, Neo Zeon.
Banagher Links, a student at the space colony Industrial 7, rescues a mysterious girl who calls herself Audrey Burne. Audrey is seeking to prevent a war, but it seems she has come too late. As Banagher's home colony is devastated by the attacks of the enemy mobile suit Kshatriya, he finds his strange destiny and is forced to fight in the formidable weapon system known as the Unicorn Gundam.
Director: Kazuhiro Furuhashi (Dororo, Hunter x Hunter, Haikara-San: Here Comes Miss Modern film 1)
Music: Hiroyuki Sawano (PROMARE, Attack on Titan, Kill la Kill)
Check out a trailer for the first OVA below –
---
QUICK NOTE / CLARIFICATION
Some of you may not be aware of this but there are actually two versions of the Gundam Unicorn anime that exist.
Originally this was released over the course of 7 OVAs with the first being released in 2010 and the seventh and final one in 2014. A few years later (in 2016) this was then broadcast but in the form of a 22 episode series, with the OVAs being divided accordingly into regular broadcast length episodes.
The version we are releasing is the original 7 OVA version. We do not have plans to release the TV broadcast version.
With that now out of the way, let's get on to the details of our release.
---
WHAT'S PLANNED FOR THIS RELEASE?
Product: Mobile Suit Gundam Unicorn
Format: Blu-ray Collector's Edition
Availability: All UK retailers; this product is not exclusive to any one retailer.
Release date: Monday 7th September 2020
Cat. No.: ANI8050
Suggested Retail Price*: £59.99
*Suggested retail price is the maximum price a retailer could charge for the product. However, once retailers factor in their own discounts, the regular price will be cheaper. 
Keeping in tradition of our Gundam Collection style releases, this Collector's Edition Blu-ray set will comes packed inside a rigid case showcasing some of the fantastic artwork created for this series. Inside the rigid case you will find an amaray case holding the four Blu-ray discs – more on those in a few moments, along with a poster and a 20-page art booklet collating a variety of promotional art for Gundam Unicorn.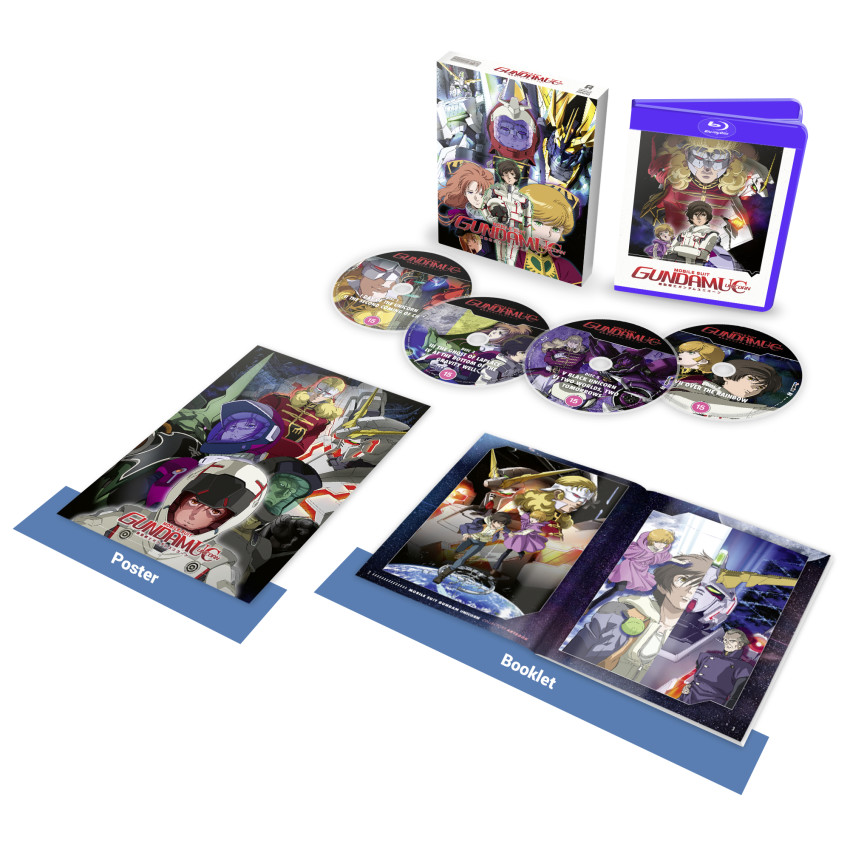 Over the four Blu-ray discs you'll get all 7 OVAs of Gundam Unicorn with both English and original Japanese with English subtitles viewing viewing options.
Additional extras on the discs will be: The "Story So Far", Episode EX "One Hundred Years of Solitude", Episode Recaps, Episode 5 Ending with Lyrics, Trailers, Promotional Videos, Commercials, MS & Character Highlights, Episode 3 Textless Ending.
Here's what both sides of the rigid case will look like –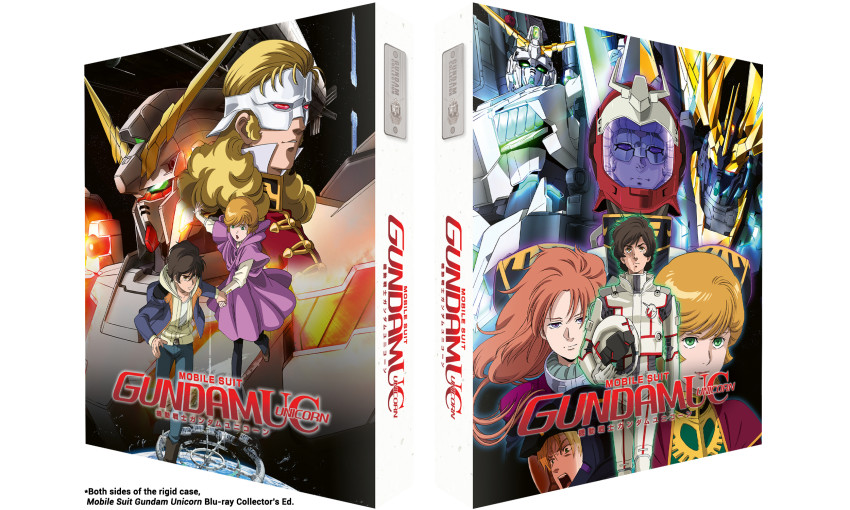 ---
WHERE / WHEN CAN I ORDER THIS?
You can expect to see listings with retailers such as Amazon and Zavvi appearing in the coming weeks.
However pre-orders have now launched at our AllTheAnime.com online shop!
———-
~ AllTheAnime.com Special Offer ~
Until Thursday 30th July 2020, pre-order the Gundam Unicorn Collector's Edition set for £34.99
(SRP: £59.99)
---
And that's what you need to know about our upcoming release of Mobile Suit Gundam Unicorn! We hope you're looking forward to adding this to your Gundam Collection!
Signing out~!
Jeremy