GURREN LAGANN – DIGIPACK UPDATE
October 31, 2014 · 0 comments
[
UPDATE: Please note as of February 2015 we are no longer accepting submissions for replacement digipacks.
]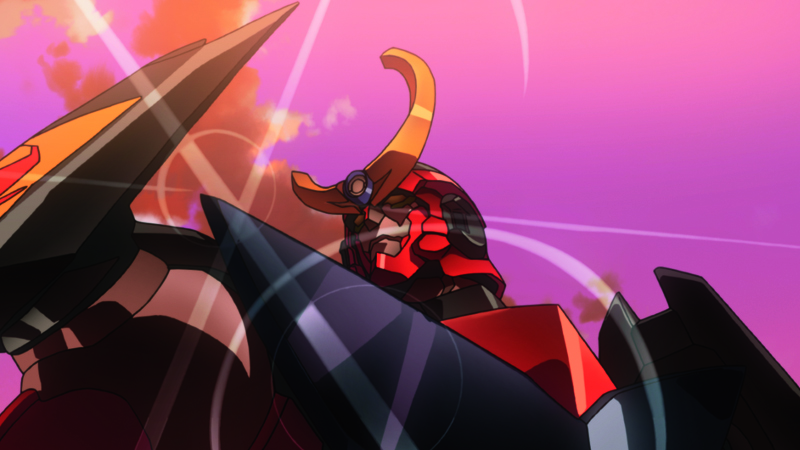 True to our word, 11 days after release and the discovery that the printers messed up the Digipacks for a chunk of the Gurren Laganns – we're now ready to replace anyone impacted!  We've all the juicy details below on how to do it and a note on how to tell if yours is impacted!
HOW DO I TELL IF MY DIGIPACK NEEDS REPLACED?
This should be self explanatory but it's best to be safe!  All four trays should be in the same position in the centre of the digipack pages.  If by chance your third (or any other disc tray) is not – then the printers had not let it glue long enough and you qualify for a replacement!
Basically if it looks like this:
YEP, MINE'S BUSTED – WHAT NOW?

1. Mail kerry@ alltheanime.com (minus the space) with a quick shot of the digipack (don't worry if glued back already and concerned, we'll understand).  If possible too send a proof of purchase – just an Amazon order confirmation or such – don't worry if you can't find your receipt!
2. Fill in the survey here: https://www.surveymonkey.com/s/8NMCZ5F
3. Wait: First shipment will be 2 weeks from today then every two weeks until end of year, afterwards we'll keep processing on a month by month basis as we'd expect most of those impacted to be covered by the end of the year here.
You'll get a confirmation as soon as the digipack is sent out so fear not!
###
Hope this helps folks – as it sure annoyed us that it happened to begin with. So again on behalf of the printers we can only apologise profusely to folks and make this right as quickly as possible :).
Andrew,
Anime Limited
Tagged with: