Japan: Myths to Manga
November 7, 2023 · 0 comments
By Helen McCarthy.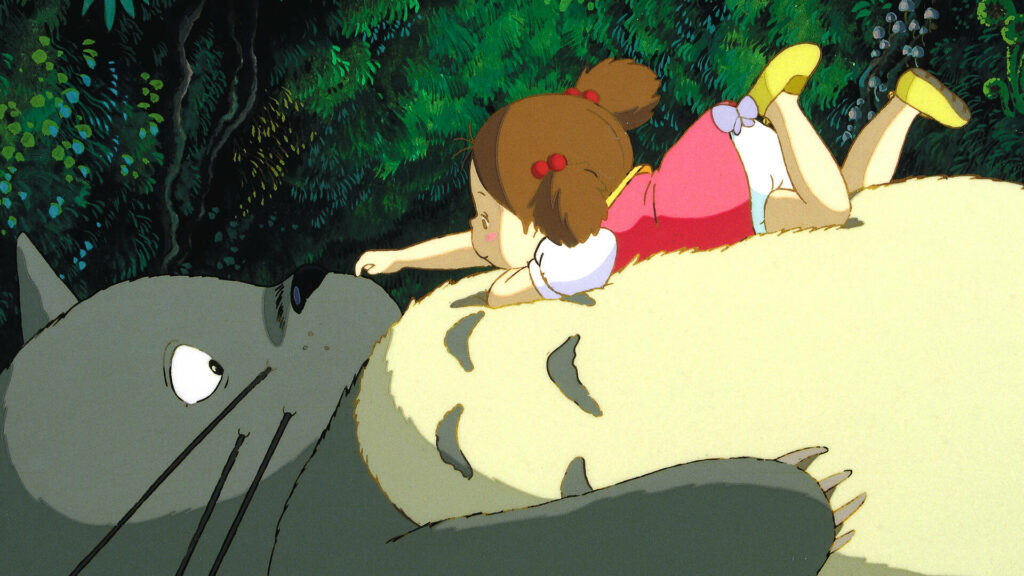 Young V&A, formerly the Museum of Childhood, opened its doors again on 1st July 2023 after a revamp that took seven years to plan and design. This is its first exhibition since the opening, and every aspect of its presentation and marketing has been engineered to establish itself with its target audience – children and, just as importantly, their parents.
That's a tough brief. To make an exhibition that can interest people aged from toddler to grandparent, across such a range of interests, capacities and attention spans, is never easy.
Things certainly seemed to be going to plan when I visited on Monday afternoon in half-term week. The museum was packed, with a queue from the entrance into the street waiting for admission, and the exhibition was sold out two weeks beyond the day I showed up.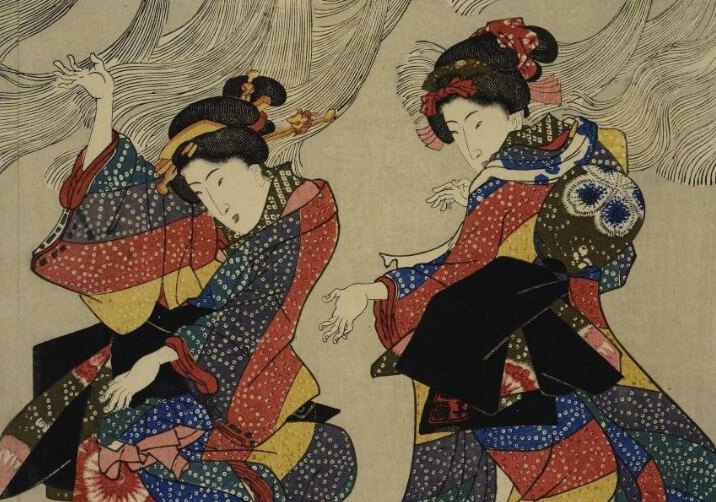 The Museum itself is an interesting Victorian space, designed to maximise light in an era of limited access to power. The huge central hall is a café and running-about space. The side arcades divide neatly into four zones, designated Design, Imagination, Play and Exhibition. The emphasis throughout is on interactivity, with lots to do, touch, play with and build, and stations with stocked with drawing materials. Everywhere the labels suggest ideas to be explored, encouraging visitors to sit down and create something.
The exhibition itself makes the most of its aircraft-hanger space. The budget has been spent on designing for clarity, simplicity and fun. On entering I crossed a floor sprinkled with glowing stars from the overhead lighting and found myself with my feet in a blue ocean, standing at the edge of a circular rug showing the main islands of Japan. It was an impressive sight for me – for someone under three feet tall it would have seemed enormous. From there, the exhibit space flows around the walls of the gallery, coloured to match the environmental elements that have built Japan's mythology ancient and modern – the sky, the sun, the sea above and below water, the forest, and the city.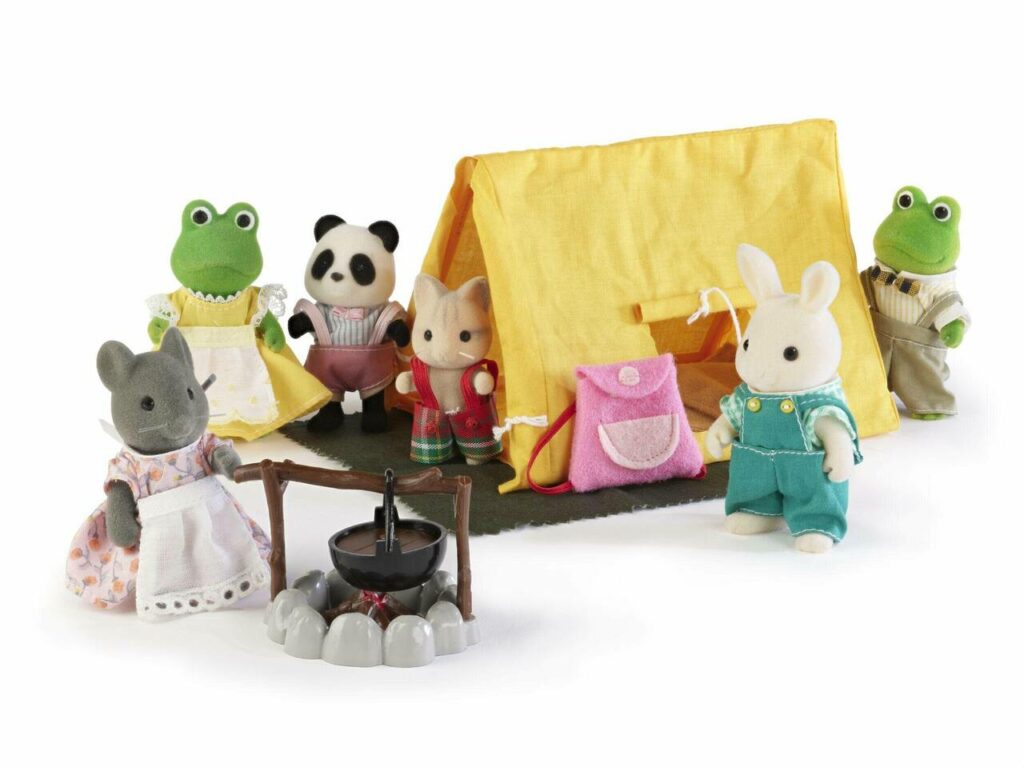 Bridging the gap between the walls with their frames and display cases and labels, the glass preventing touching and playing that is the single most frustrating element for most children in most museums, are the exhibition's pressure valves – areas where interactive exhibits allow for hands-on exploration. Three different sized mini-taiko drums let those who've just read the story of how the sun goddess Amaterasu was lured out of the cave where she retreated for a bit of peace from her brother's shenanigans can try and make enough noise to match the legend. The visitors I shared the space with were gleefully giving it their best shot.
A green mound on a circle of carpet contains two headsets where you can listen to short folktales, and a shelf of picture books and manga to share. A corner of an imaginary Japanese teen's bedroom has an open laptop showing examples of comics from winners of the Japanese Embassy's annual Manga Jiman competition, with translated manga on the desk and treasures (sadly again glassed in) on the shelves: anime themed Vans, an original Pokémon-themed N64, a GameBoy, a modern set of cards from Nintendo for the ancient game of hanafuda. Nearby, Tamagotchi and Transformers, plushies and lifesize yokai models, crayons made from sawdust from the Japan Forestry Agency's tree management programme emphasise the links between old and new stories and ask questions that should provoke some interesting reactions.
Video screens around the walls play loops of anime, clips a couple of minutes long, usually two to a screen, mostly but not all from Studio Ghibli. They are well chosen for the objects they accompany and amplify the exhibition's core themes. At the midpoint of the exhibition, on the far wall of the gallery, is a fashion parade of funky shoes, pretty outfits and a model dog in formal kimono. Further down the walls, a lovely little padded jacket for a child is decorated with boy hero Momotaro and his animal companions, setting out to save Japan.
There are a number of standout objects. For me (and your mileage may vary) the stage model for the current RSC/Improbable production of My Neighbour Totoro at the Barbican theatre was the crowning glory, closely seconded by a bolt of kimono cloth printed with a space exploration design. This was made even more delightful by its proximity to a cabinet containing a bright orange personal TV set in a case the size and shape of a spaceman's helmet, and a group of space-themes toys.
Just as intriguing was a carrier bag turned into a deep cavern with a rift in its roof that enabled a tiny tree to survive within it: a little jewel that made me think of the cavern under the Sea of Corruption in Nausicaä of the Valley of the Wind. It made me build a connection between my experience of anime and manga, the consumer culture we live in and the Japanese artists trying to return nature to its place in their own society. On the wall next to it, a large silver gelatin print of an old tree with a drift of fireflies at its base brought the forests of Princess Mononoke to mind.
Most of the non-toy exhibits will appeal most to parents and artistically-inclined teens. The young usually have little time for porcelain, kimonos, netsuke and woodblock prints, or even anime posters and cels. Some will be joyfully grossed out by the fake mermaid, but not being allowed to touch is an interest-killer. Borrowings from the V&A's huge Japanese collection and friends of the Museum are mainly there to tie the story together and give the adults something to enjoy while their little ones bang those drums and wish they could touch the toys.
This lovely exhibition takes its site and its available materials and makes something enchanting with them. It's also the best value exhibition in London at the moment – a tenner gets you unlimited access throughout its run. It's well worth seeing.
Helen McCarthy is the author of A Brief History of Manga. Japan: Myth to Manga is running at the Young V&A in Bethnal Green until 11th August 2024.