Kokkoku Blu-ray release details!
May 17, 2019 · 0 comments
It was just over a month ago when we announced we would be bringing the series Kokkoku: Moment by Moment to the UK on Blu-ray!
Originally this was slated to be a title that would arrive during the third quarter of the year, but sometimes plans change in this instance it's plans that now mean you'll be able to add it to your collection sooner than that, as it'll now be arriving as a Blu-ray Collector's Edition set on 17th June 2019; literally in one month time (at time of writing).
Before we get to the details on the release itself, here's a quick introduction/refresher about the series for you.
---
ABOUT KOKKOKU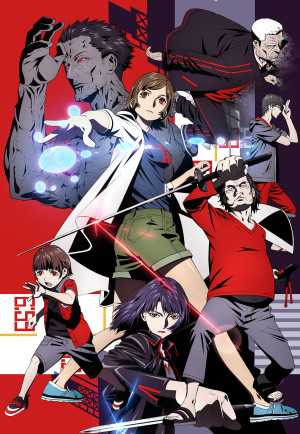 Studio: Geno Studio (Golden Kamuy, Genocidal Organ)
Synopsis: "Juri Yukawa needs a timeout from her life. She's failed 19 job interviews, she's stuck living with her crazy family, and her chances of escaping to a life of her own are becoming increasingly remote. Suddenly, all of that becomes unimportant when her brother and nephew are kidnapped and held for an impossibly high ransom. That's when Juri's grandfather reveals an incredible secret: a mystical stone that allows Juri, her father and her Grandpa to enter the state of Stasis, where everyone else in the world is frozen in time! That should make rescuing their family easy, right? Wrong, because there's a sinister organization working against them who also can literally beat the clock!"
You can watch a trailer for the series below:
---
WHAT'S PLANNED FOR THE RELEASE?
Well first things first, it'll be available as a Blu-ray Ltd Collector's Edition Blu-ray set. Here's a visual for you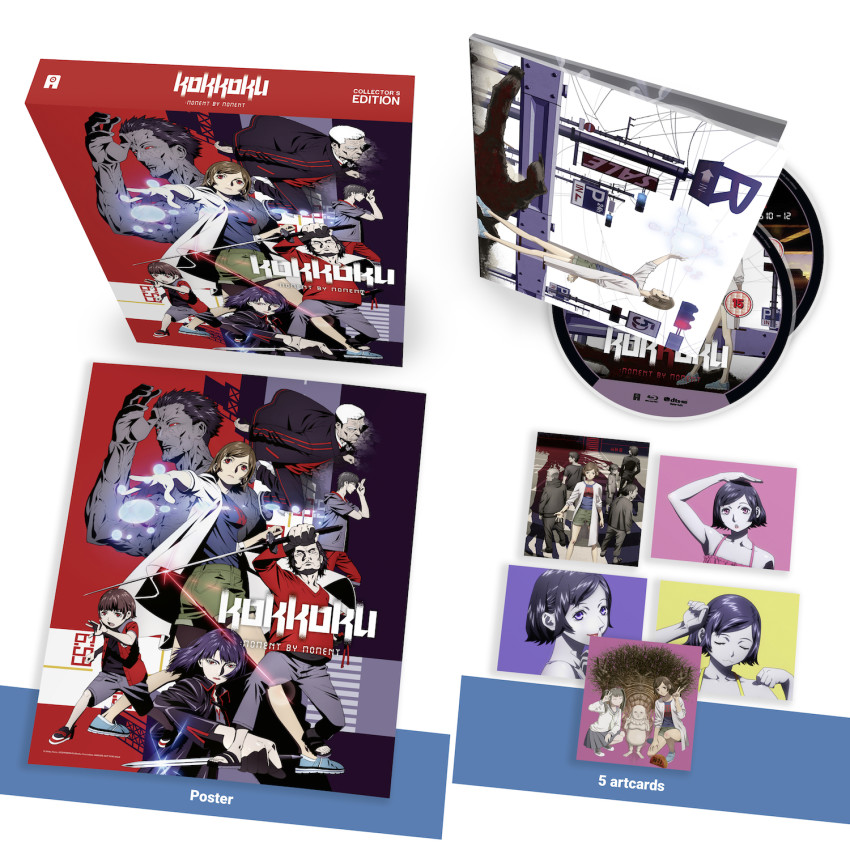 Following the traditional AllTheAnime Collector's edition formula, it'll be presented in a rigid case and inside that you'll find a digipack that holds the two Blu-ray discs. Additionally inside you'll find 5 art cards and an A3 poster.
Across the two discs you'll get the entire 12 episode series with English and Japanese with English subtitles viewing options. Extras wise there will be some Japanese commercials for the series along with Clean Opening and Closing title sequences.
---
WHERE CAN I ORDER THIS?
Well as mentioned earlier, this isn't not out until 17th June, but we happy to say that our AllTheAnime.com online shop is taking orders for this right now! And until Thursday 23rd May 2019 we're having special offer on pre-ordering this!
Of course you can order this release from other retailers too including following
Order at Amazon UK Order at Zavvi Order at Anime-On-Line
---
And that concludes this preview of our release of the series Kokkoku: Moment by Moment! We hope you're looking forward to adding this to your collection.
Signing out~!
Jeremy