Love, Death and Robots 2
May 27, 2021 · 0 comments
By Andrew Osmond.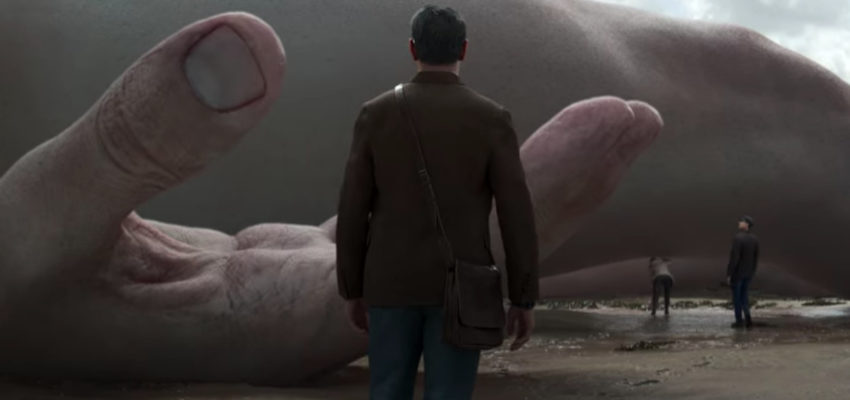 Netflix has dropped a new batch of episodes of Love, Death and Robots, its anthology adult animation series of short stories mixing SF, horror and humour. Compared to its first season (reviewed here), it's gone for quality over quantity, and that's to the good. There are eight episodes, compared to eighteen in the first season. But six of the new ones are really good, and even the forgettable ones are technically excellent.
Thankfully, the show has moved away from the influence of the unpleasant 1981 anthology film Heavy Metal. A couple of the episodes do go heavy on gore, but there's only one sex scene, and it's non-salacious. The new season has equally moved away from anime influences, although a couple of stories feel adjacent to anime, and many anime fans will enjoy them.
As in the first season, many of the episodes use motion-captured CG, including a couple of standouts. One is "The Drowned Giant," based on a 1964 story by Britain's J.G. Ballard (Empire of the Sun, High-Rise, Crash). It envisions what would happen if the corpse of a giant was washed ashore in present-day England. The grotesque imagery is set against Ballard's calmly reflective prose in voice-over, a powerful combination.
The story plainly references Gulliver's Travels, with modern humanity as scavenging Lilliputians, refusing to see their own mortality reflected in the decaying, dismembered body they mock. I found myself wondering; having gone so far into satirical grotesquery, might the next season go to Swift himself and animate his classic A Modest Proposal? Or is that going too far even for Netflix? I also think it's the first time I've heard the word "pizzle" said on screen – a refreshing change from all the F-bombs elsewhere.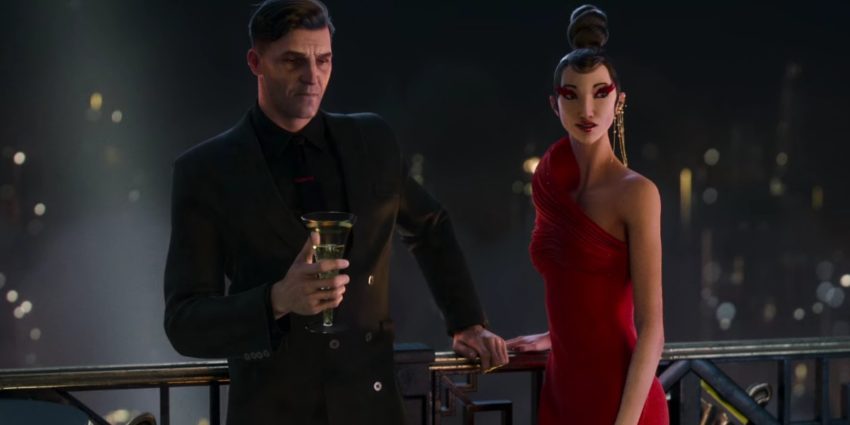 The other mo-capped standout is "Pop Squad," a pitch-black riff on Blade Runner mixed with a little Metropolis. As in that film, we're in the shoes of a state-appointed killer on shadowy mean streets. But he's not chasing rebel Replicants – it's far worse than that. The episode moves beyond the shock premise, to a moving encounter in a house in a wood. We bite our nails, wondering if the protagonist can pass his personal Voight-Kampff test.
You may recognise the name of this episode's director – it's Jennifer Yuh Nelson, the Korean-American who directed the second and third Kung Fu Panda films for DreamWorks (the blog covered the third one here). Yuh is also credited as a supervising director on Love, Death and Robots' second season overall. It's quite a jump from CG pandas to future executioners – heaven knows where she'll go next.
For something light after "Pop Squad", there's "Automated Customer Service," a skit on what happens when your household implements start trying to kill you. It's a very old idea, and doubtless many reviews will complain it's been spoiled by Sony's superb new CG feature, The Mitchells vs. the Machines (also on Netflix), which is built on pretty much the same joke. But I had a ball with the short – with its more cartoony designs, it's like a harder-edged take on Pixar's short CG comedies.
I was less interested by the other two mocapped films, though they're perfectly acceptable. Both use highly realistic characters that gave me no "Uncanny" complaints. Actually, they felt too much like standard TV science-fiction, for all the added injury detail and splatter. But I still enjoyed the rugged, Total Recall-ish world of "Snow in the Desert," with two interesting leads who could easily support more stories. "Life Hutch" is more forgettable, despite doing very bad things to someone's hand.
"Ice" moves away from motion capture. It's an impressive 2D film on another alien world, with a slender story but a well-handled rivalry between two teen brothers on a frozen world, where behemoths lurk under the ice. Although the characters are human, the scrunched designs and poses reminded me of the old Gorillaz music videos. So I wasn't surprised to see the production house is the British-originated Passion Animation Studios, which indeed animated Gorillaz twenty years ago.
The other two films both evoke stop-motion – hang on, one of them actually is stop-motion, according to the credits. That's "All Through the House", a jovially scary Christmas film, finding another take on the monster-Santa idea familiarised through films like Rare Exports and Krampus. If "Automated Customer Service" was a post-Pixar comedy, this one takes its lead from Laika's scary stop-motions. Of course, it ratchets it further, but the joke payoff made me ho-ho-ho. It's by London's Blink Industries.
Finally, "The Tall Grass" is an impressively tactile spooky tale with shivery limited animation, about a man unwisely wandering into the underbrush. It's a look that I'd love to see revisited, though I was less impressed by the story than by the first season episode "Fish Night" – both are based on stories by the same writer, Joe Lansdale.
A third season of Love, Death and Robots has been announced for next year. The series is evolving most pleasingly, but given Netflix's umpteen clients in the world of anime, is the platform reaching out to some of them? Imagine what Production I.G could do with the series format, or Madhouse, or Trigger…
Andrew Osmond is the author of 100 Animated Feature Films.