Mai Mai Kickstarter – Q+A's
February 4, 2014 · 0 comments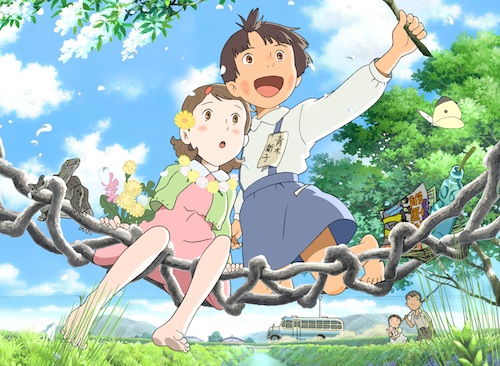 We've had a few questions in the last 24 hours over our Kickstarter so I figured we'd cover a few of them here so folks have a centralised hub while we wait for it to launch.
#1: WHERE CAN WE SEE THE KICKSTARTER?  YOU DIDN'T LINK TO IT.
The honest point is – we missed that the submission process doesn't actually make the project go live so we'd left that to the last moment.  Our bad on that one and of course we're not asking for money until you get a chance to see the pitch in a bit more detail!
#2: CAN WE HAVE A SNEAK PEEK AT THE KICKSTARTER TO GIVE SOME FEEDBACK?
Sure!  While we wait we're happy to show you a bit of what we have in store for folks – you can view the preview link here: https://www.kickstarter.com/projects/alltheanime/1966076526?token=3bc1557d
Play nice folks, constructive feedback is good but don't let it degenerate into dubs vs subs or such!
#3: WHY DO A KICKSTARTER?  SURELY RELEASING IT AS NORMAL WOULD BE GOOD?
If it were just the UK, sure.  But I'm not one to sit still and since the US rights were still available, we were able to negotiate a good deal to take those on board too – the catch-22 being the risks are a lot higher of course.  As a UK-based company Kickstarter is a good way to build interest and make releasing this property viable in a territory we wouldn't normally release in whilst maintaining the quality of release UK fans have become used to.
Without a Kickstarter at best all we could do is a subtitled DVD and BD in standard amaray packaging, with this we have the potential to do some really cool things so it seemed a bit of a no-brainer really
#4: STRETCH GOALS!  WILL YOU DO A DUB?  WILL YOU DO A COMMENTARY TRACK WHERE ANDREW DRINKS A LOT AND CRIES TO THE KEY OF CARELESS WHISPER?
Probably not the latter*, but of course a dub is on our radar!  We're firm believers in not talking stretch goals 'til you've made your baseline though :).  So as soon as that point is passed we'll get on talking about what stretches we've got planned and we'll try to get you, the backers, to have a say in that as part of crowd producing!
##
I think the above summarises most of the points floating around but we'll post more to the Kickstarter itself as soon as it goes live!  Watch this space!
Best,
Andrew,
El Presidente
Tagged with: