NEWSWIRE: May 2022 Pre-Orders
May 2, 2022 · 1 comment
So here we are again – another month has started, spring has certainly sprung, and now we can all marvel in wonder as the shoots of new life blossom into…. anime releases?
Because yes folks, the start of May also means that it's time to look over what new titles and pre-orders we have coming your way over the course of this coming month!
But first, a reminder that last Thursday brought us the launch of our beautiful, definitive Deluxe Edition of Mamoru Hosoda's BELLE – a release so fully-featured we had to add an additional Blu-ray to contain all the bonus content!
So, if you haven't done so yet, don't forget to pre-order your copy – and yes, Standard Edition Blu-ray and DVD releases are also available for you to pick up over at our online store. You can grab your version of choice right here.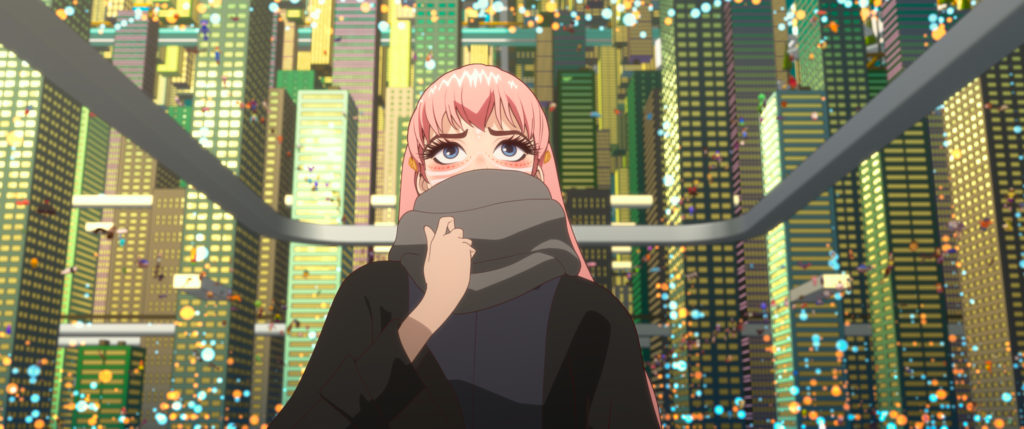 Placed your BELLE pre-order? Great, then we can continue, so let's talk titles!
May 2022 releases
Before we tackle our pre-orders and new additions to the shop, let's start by running through our retail release titles over the course of April to keep you updated on what's landing in the next few weeks.
16th May
Seraph of the End Complete Series Collector's Edition (SHIPPING NOW!)
23rd May
Cardcaptor Sakura Complete Series Collector's Edition
The Heroic Legend of Arslan – Season 1 Collector's Edition

30th May
JUJUTSU KAISEN – Season 1 Part 1 Collector's Edition
JUJUTSU KAISEN – Season 1 Part 1 Standard Edition
My-HiME – Standard Edition Blu-ray (Pre-orders open 17th May)
On-Gaku: Our Sound – Standard Edition Blu-ray (Pre-orders open 10th May)
---
New May pre-orders
To begin, a programming note – you may have spotted it occurring here and there, but moving forward unless otherwise noted all of our Early Bird pre-orders will be opening on Thursdays at 5PM, moving from our previous Friday berth. Consider it an early start to the weekend! As a result, weekly deals will be shifting to a Tuesday lunchtime launch, so be sure to note the best times to visit us for great new products and offers.
With that duly noted, the fun of a new month of pre-orders provisionally begins on May 5th, with…
Perfect Blue Deluxe Audiophile vinyl
We teased this last month, and it's now moved into May, as Satoshi Kon's Perfect Blue comes to the AllTheAnime.com store courtesy of our friends at Tiger Lab vinyl, complete with our own exclusive variant!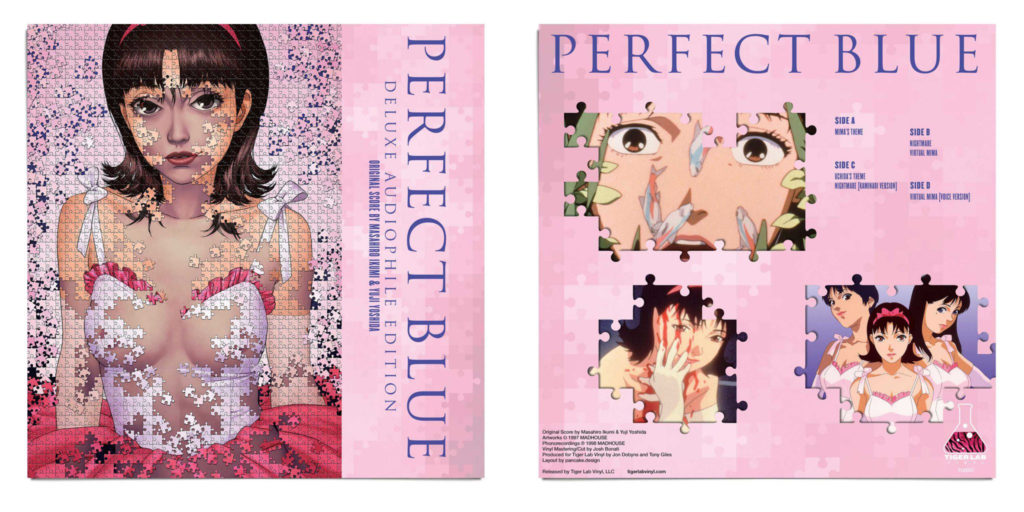 Our variant is a two-colour split, which we can now officially reveal to you below!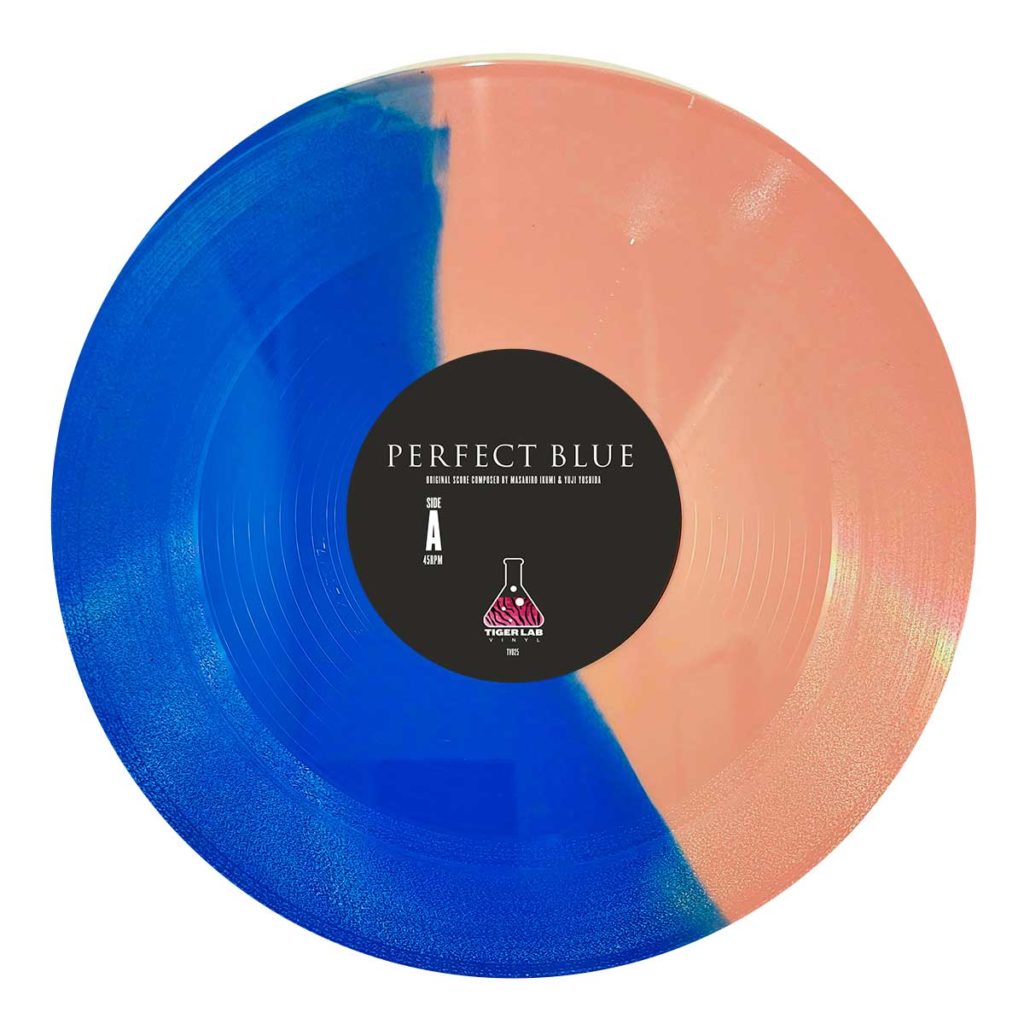 This 2x 12″ Deluxe audiophile vinyl set has been remastered to sound as good as you could possibly hope for in this format, so don't miss your chance to listen to Perfect Blue's iconic soundtrack in a whole new way!
Product: Perfect Blue Deluxe Audiophile Edition Vinyl
Release date: 6th June 2022
SRP: £39.99
Pre-orders open: Thursday 5th May 2022, 5PM
---
Future Boy Conan – Part 2
This May, it's time to go back to the future (that sounds snappy, would make for a good movie title), as we return for the second half of Hayao Miyazaki's seminal directorial debut, Future Boy Conan.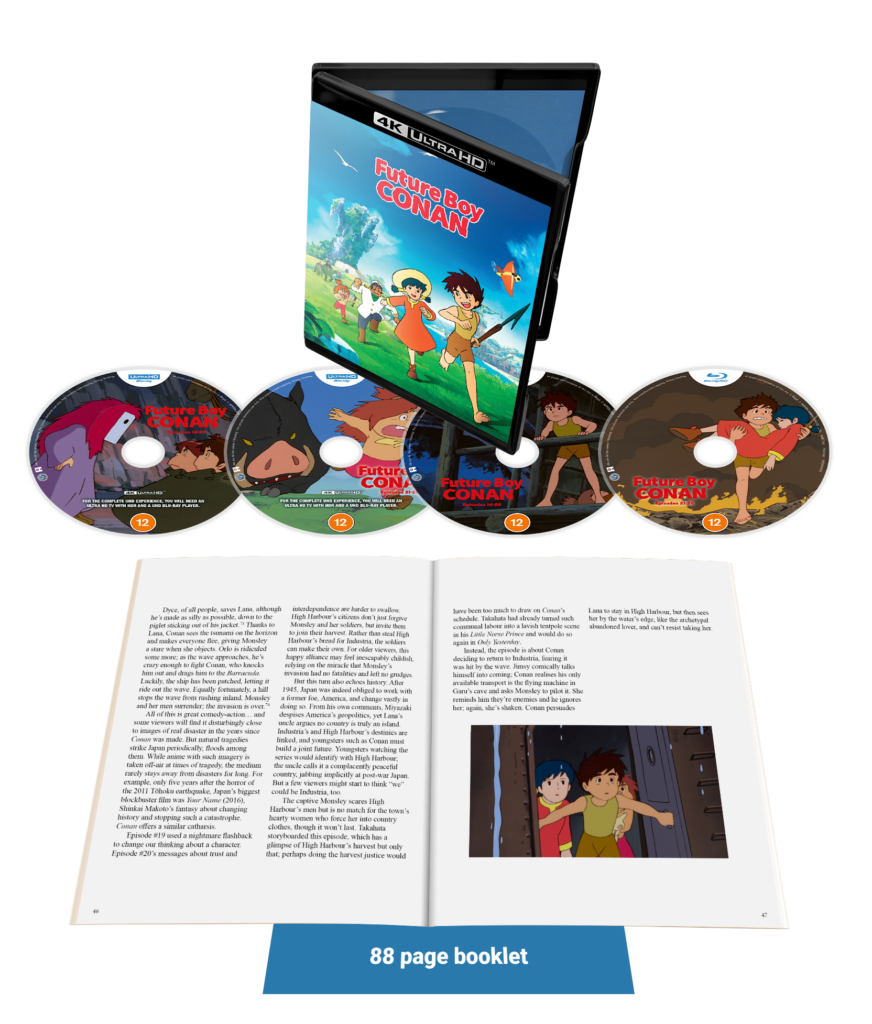 As promised, this second half of the series includes a full-blown tome penned by Jonathan Clements and Andrew Osmond, delving deep into every episode and every element of the production of the series, to provide all of the historical context you need to fully appreciate this classic series.
Beyond that, you'll find the second half of the series on both Blu-ray and 4K UHD SDR Blu-ray, spread over two discs for each format and contained within an Amaray case. Needless to say, all of these contents will slip handily into the outer case provided with part 1, to give you one beautiful addition to your shelf.
Product: Future Boy Conan – Part 2 Collector's Edition
Release date: 11th July 2022
SRP: £79.99
Pre-orders opens: Thursday 12th May, 5PM
Pre-order price: £49.99
---
Victorian Romance Emma – Season 1
From the future to the past, as we move to a historical surprise for you all… the anime adaptation of Kaoru Mori's Victorian Romance Emma!
We'll be opening pre-orders for Season 1 in May, with Season 2 following in short order over the coming months.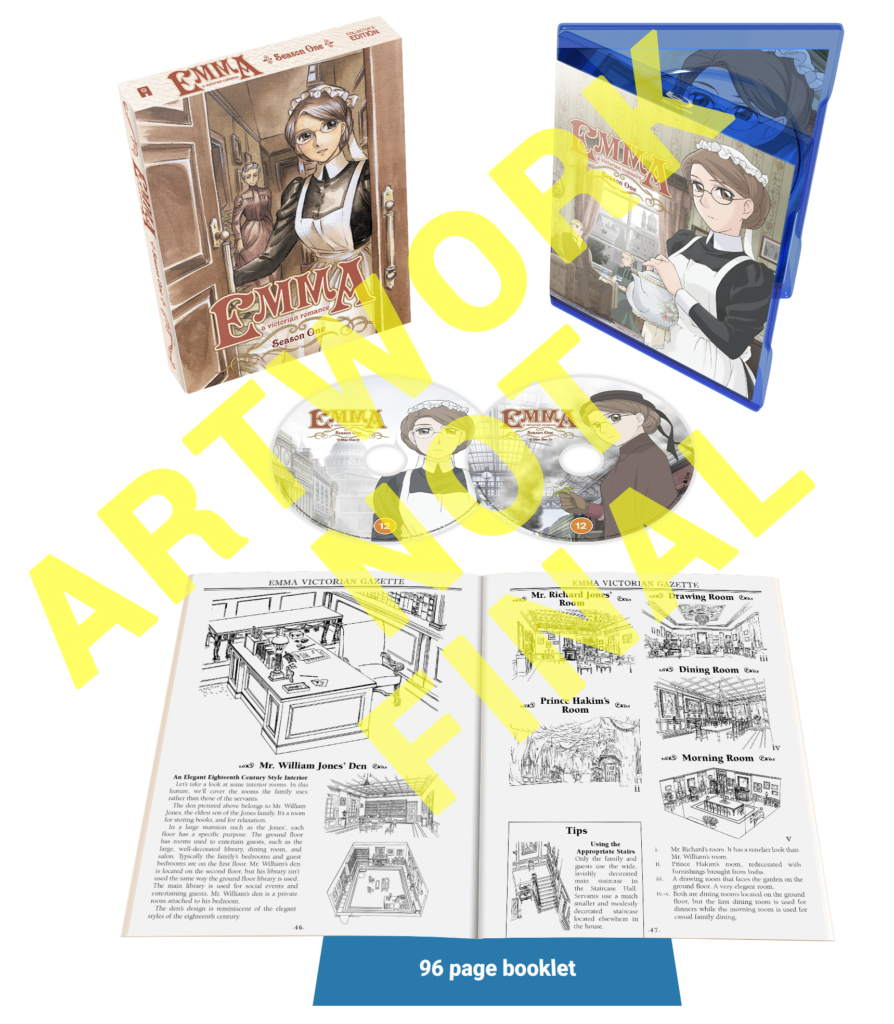 This complete first season sits across two Blu-ray discs housed in an Amaray case, and you can enjoy some of the sumptuous artwork of this series thanks to the rigid outer slipcase. But that's not all! Read all about it in a suitably themed 96-page booklet packed with information about the characters, themes and the history of Victorian Romance Emma – it's both fun and educational!
Product: Victorian Romance Emma – Season 1 Collector's Edition
Release date: 11th July 2022
SRP: £59.99
Pre-orders opens: Thursday 19th May, 5PM
Pre-order price: £34.99
---
As is often the case with these posts, this isn't the whole story for May either – we're hopeful of another vinyl release in late May that you'll want to make a note of, and we'll be introducing a number of new Standard Edition titles to order or pre-order across the month too. And as always, there's plenty still in our pipeline – who knows, if you're all really well-behaved we might even have some more Gundam news soon…
But let's focus on the present now, and we hope you're excited to get your hands on some (or maybe all) of this new pre-orders for May. We'd love to hear what you'll be picking up!!
Until next time, take care.
Tagged with:

1 comments
Marco Morelissen

May 3, 2022 8:57 am

Sadly again UK distributors are so late with announcing or licensing anime that has been available in the US for about a year now. That i gad to resort buying the US copy of s1 and 2. Region A is not ideal. But how do we customers need to guess before anything is licensed over here? Sometimes it takes years. And nowadays funimation/Crunchyroll release anime for region A and B.