MCM Birmingham Comic Con November 2019 – Anime Guest of Honour
November 8, 2019 · 0 comments
You're no doubt used to us discussing and promoting an Anime Guest of Honour at MCM's London Comic Cons, but today we have a slightly different announcement for you, as we can confirm that MCM are bringing their first-ever Anime Guest of Honour to MCM Birmingham Comic Con this November!
The guest for this event is the director and writer of Netflix series HERO MASK, Mr. Hiroyasu Aoki! Before we dig into the details, let's talk a little more about the guest and the series he's responsible for.
---
ABOUT HERO MASK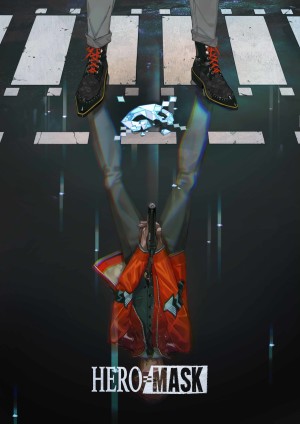 Synopsis: After a rash of mysterious deaths, Crown prosecutor Sarah Sinclair and SSC agent James Blood discover a conspiracy surrounding uncanny new bio-masks.
As actions speak louder than words, why not check out an official, English-subtitled trailer for the series below?
---
ABOUT HIROYASU AOKI
Born April 6th, 1985 in Tochigi. Aoki worked for Madhouse where he was involved in production management, key animation, design production, script writing and direction. He was involved in productions of Chi's Sweet Home (2007-2008), X-MEN (2011), HUNTER X HUNTER (2011), No Game, No Life (2014), and Ushio and Tora (2015). He was an assistant director for Mamoru Hosoda's animated feature The Boy and the Beast (2015).
Aoki's first major directorial effort, HERO MASK, is available worldwide on Netflix.
---
ANIME GUEST OF HONOUR ACTIVITY OVER MCM LONDON COMIC CON WEEKEND
Hiroyasu Aoki will be appearing on Saturday 16th November 2019, and taking part in the following events:
— 10:30am @ Live Stage
The Anime Guest of Honour Panel
— 12:00pm – 1:00pm @ All The Anime stand, #1528
Free Signing Session #1
FREE SIGNING SESSION GUIDELINES / RULES
If you want to attend the Anime Guest of Honour signing session, here are some brief rules and information for you to be aware of:
The free signing session 

will not be a ticketed event

. This will be on a first come first served basis.
There will be a signing card (at no extra charge) that everyone can get signed by the guest personalised to you! (Please note the guest 

will not

sign any card unpersonalised)
Alternatively, you can bring 1 suitable item with you only to be signed by the guest.
---
So, with all of that information to hand, all that's left for you to do (if you haven't already) is to head over to the official MCM Comic Con website and buy tickets to their Birmingham event on the 16th and 17th of November!
BUY TICKETS TO MCM BIRMINGHAM COMIC CON
We hope you're looking forward to meeting this guest and seeing what he has to say about his work in the industry, and we're excited to see some of you there!
Until next time, take care.
~Andy H