MCM London Comic Con October 2019 – Anime Guest of Honour
October 14, 2019 · 0 comments
Chances are that if you were keeping your eyes on the MCM London Comic Con online channels late last week you might already be aware of this, but if you're not then you're likely going to be very chuffed with their news that at MCM London Comic Con at the end of October there will be not one, but TWO Anime Guests of Honour!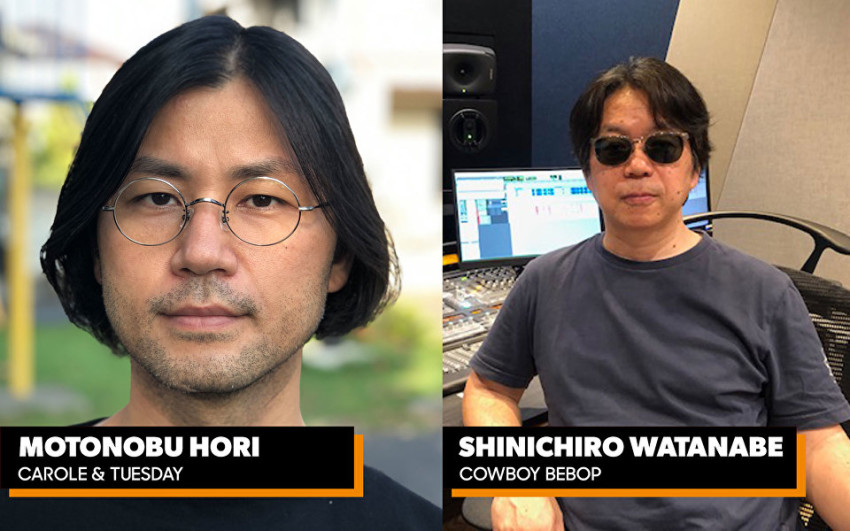 Recently the first part of the new Netflix original anime series by Studio Bones (Fullmetal Alchemist, Wolf's Rain), Carole & Tuesday, was released globally and with the rest of the series arriving on the service just before Christmas it's the perfect time to celebrate the series with Motonobu Hori, director of Carole & Tuesday, and legendary director Shinichiro Watanabe (Cowboy Bebop, Terror in Resonance), who served as Chief Director on the series!
Both of these wonderful guests will be appearing at MCM London Comic Con on Saturday 26th and Sunday 27th October! They will be taking centre stage (pun intended) as they grace the Centre Stage on Saturday 26th October at 11:15AM for the Anime Guest of Honour Panel! You'll also have the opportunity to meet both guests of honour during two free signings sessions on both Saturday 26th and Sunday 27th from 2:30PM to 3:30PM. Location of the signing sessions will be confirmed closer to the event.
If you want to know more about the series, check out a trailer for Carole & Tuesday, streaming now on Netflix, below
ABOUT CAROLE & TUESDAY
Synopsis: Fifty years have passed since mankind began migrating to the new frontier: Mars. It's an age where most culture is produced by AI, and people are content to be passive consumers.
There's a girl.
Scrapping a living in the metropolis of Alba City.
She's working part time while trying to become a musician.
She's always felt like something is missing.
Her name is Carole.
There's a girl.
Born to a wealthy family in the provincial town of Hershell City.
She dreams of becoming a musician.
But nobody around her understands.
She feels like the loneliest person in the world.
Her name is Tuesday.
A chance meeting brings them together. They want to sing. They want to make music. Together they feel like they just might have a chance.
The two of them may only create a tiny wave will eventually grow into something larger…
You can read more about the Anime Guests of Honour below, but first, be sure to purchase your tickets to MCM London Comic Con so that you can have your chance to meet them!
---
The MCM London Comic Con Anime Guests of Honour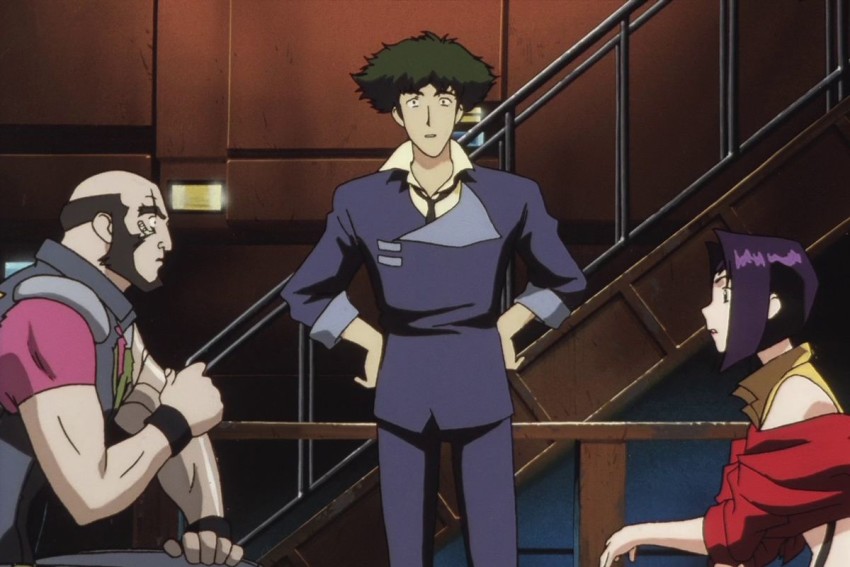 SHINICHIRO WATANABE
The first of our two guests is the renowned Shinichiro Watanabe, director of the timeless classic Cowboy Bebop (which currently has a live-action Netflix series in development). Born in Kyoto, Japan in 1965, Mr. Watanabe was formerly an employee at Sunrise, where he supervised the episode direction and storyboards of many anime produced at the studio. He made his directorial debut as co-director of Macross Plus.
Mr. Watanabe's other directorial credits include Samurai Champloo, Space Dandy and Terror in Resonance, before also recently directing an animated short set in the Blade Runner universe, Blade Runner: Black Out 2022. Mr. Watanabe is also the chief director of currently streaming Netflix series Carole & Tuesday.
MOTONOBU HORI
Also joining us at the event is Motonobu Hori, who serves as the director of Studio BONES' Carole & Tuesday, where he makes his full directorial debut. His previous roles include working on key animation, animation direction and storyboards for a wealth of anime, including Napping Princess, Berserk: The Golden Age Arc, and episodes of Psycho-Pass.
---
ANIME GUEST OF HONOUR ACTIVITY OVER MCM LONDON COMIC CON WEEKEND
Saturday 26th October 2019
— 11:30am @ Centre Stage
The Anime Guests of Honour Panel: Shinichiro Watanabe & Motonobu Hori
— 2:30pm – 3:30pm @ [Location to be announced] Free Signing Session #1
Sunday 27th October 2019
— 2:30pm – 3:30pm @ [Location to be announced] Free Signing Session #2
FREE SIGNING SESSION GUIDELINES / RULES
We're anticipating there to be quite the demand to be able to get an item signed by the two Anime Guests of Honour, so the following rules/guidelines will be enforced to ensure as many people as possible can get a signature from the guests!
These free signing sessions 

will not be ticketed events

. This will be on a first come first served basis.
There will be a signing card (at no extra charge) that everyone can get signed by the guests personalised to you! (Please note the guests 

will not

sign any card unpersonalised)
Alternatively, you can bring 1 suitable item with you only to be signed by the guests.
NO POSED PHOTOGRAPHS. We know a lot of people would like to have a photo with the guests, but due to the limited time available each day this will ultimately be dependant on the amount of people queuing for a signature / at the discretion of the guests themselves.
NO SHIKISHI BOARD / CUSTOM DRAWINGS REQUESTS. Again we know people would like to be able to ask for this but due to the limited time available our goal is to make sure as many people as possible can get a signature, rather than not getting one at all. If you wish to bring a Shikishi board to only be signed by each guest however, that is fine.
---
We hope you're excited to meet the MCM London Comic Con Anime Guests of Honour, because we certainly are – see you at the show!
Signing out~!
Jeremy