Much Ado About One Piece
August 31, 2022 · 0 comments
By Andrew Osmond.
One Piece: Red, opening in UK and Ireland cinemas this Autumn, is so new that few story details have yet emerged. However, the publicity makes clear that it centres round a completely new character – Uta, who's the most beloved singer in the One Piece world and who also happens to be the daughter of the imposing pirate Red-Haired Shanks. It'll be very interesting to see how Uta's depiction compares to that of Mamoru Hosoda's Belle.
Hosoda made a point of wanting the same voice for his singer when she was singing and speaking. He chose Kaho Nakamura, who was little-known even in Japan before Belle. One Piece: Red has gone for the alternative tack, with two different Japanese voices for Uta. Her "speaking" voice will be provided by Kaori Nazuki. You may know her as Eureka in Eureka Seven, but she's perhaps best-known as Lelouch's blind sister Nunnally in Code Geass – which is fitting, as One Piece: Red is directed by Goro Taniguchi, who helmed most of the Code Geass franchise.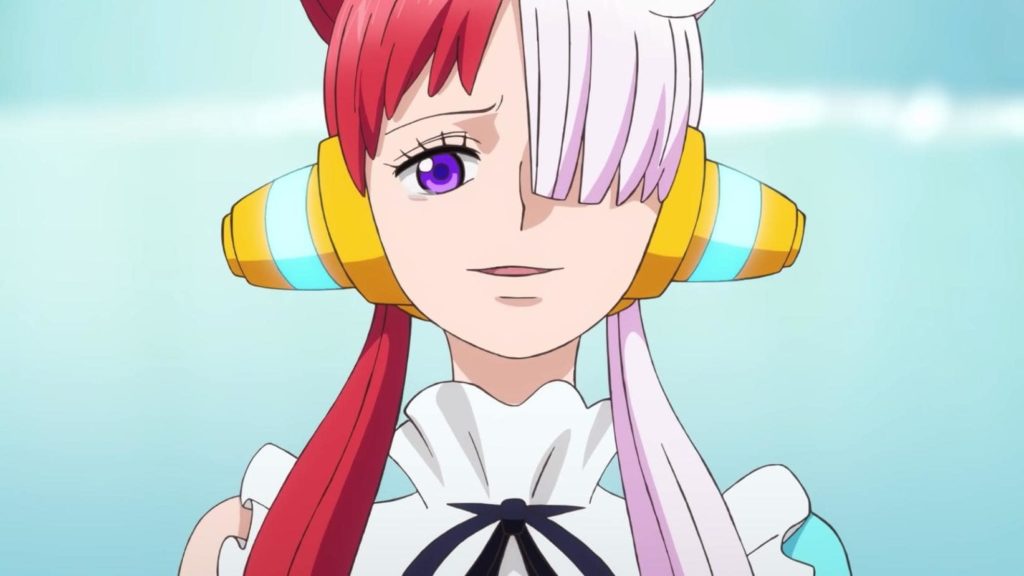 But it's Uta's singing voice that's the bigger news. It's that of a recent phenomenon in Japan, a 19 year-old singer known only as Ado. What made Ado a phenomenon was a song called "Usseewa," a word that loosely means something so annoying and obnoxious that it should shut up at once. "Delivered in snarls and screams," commented the Japan Times, "it's a broadside against modern corporate culture: daily commutes, soulless corporate jobs and even the rules of drinking with co-workers."
You can find the song on Ado's YouTube channel (it's currently at around 237 million hits). To be clear, Ado didn't write it – that was an artist known as syudou – but her vocal delivery and attitude made her an overnight meme, topping Billboard Japan Hot 100 and others.
And with Ado, vocal delivery and attitude are all she has. The oddest thing about Ado, at least for outsiders to her brand of pop, is that she's invisible. She does not appear on her music videos. Instead, all that's shown are still cartoon images of a snarling girl, putting her on a continuum with manga and anime characters. Actually, it's not just Ado who does this. In Japan, it's a hallmark of a new music subculture that we'll get to in a minute.
However, there are parallels in the manga and anime industry, most obviously with manga artists. As Justin Sevakis commented in an Anime News Network column: "Most of the artists prefer to have quiet lives… If they stay anonymous, otaku won't hassle them or their family over whatever series they draw, or approach them on the street." Sevakis also notes that the Japanese press is far more respectful of privacy than its Western counterpart.
So googling Ghost in the Shell manga creator Masamune Shirow (real name Masanori Ota) brings up photos that purport to be of him, but they're doubtful at best. The same goes for Chico Umino, the author of Honey and Clover and March Comes in Like a Lion. When both artists "appear" on making-of documentaries, they were represented by manga pictures, much like Ado. Another case is Tsugumi Ohba, who drew Death Note.
These days, the writers oftwo of the hottest manga in Japan are utterly private; namely, the artists known to the world as Koyoharu Gotouge (Demon Slayer) and Gege Akutami (Jujustu Kaisen). Whereas we at least know that Shirow and Umino are male and female respectively, the other artists keep even their genders secret.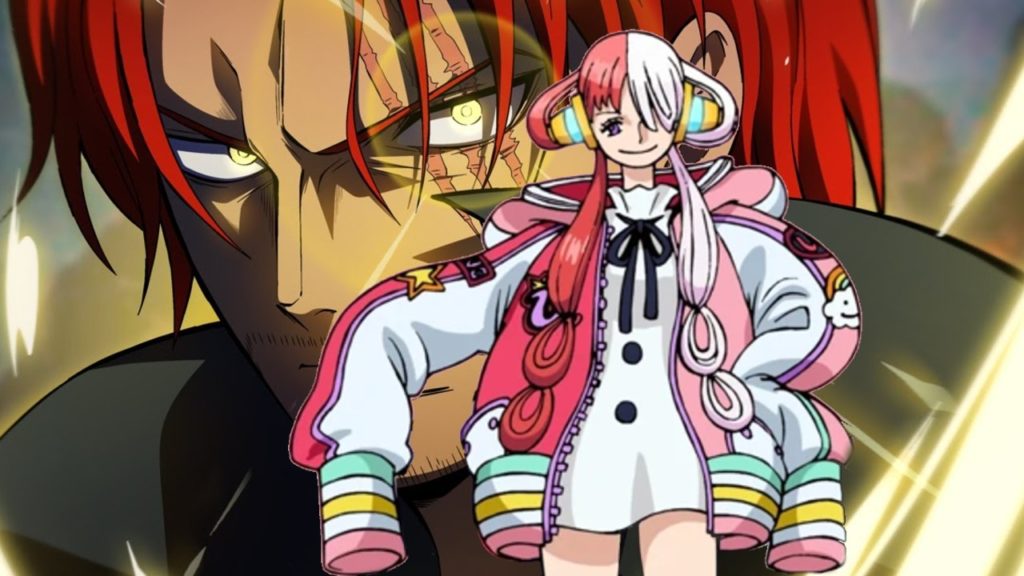 In Ado's case, anonymity comes with the territory. Although she grew up with Queen (her dad was a fan) and Disney songs, she quickly got into a subculture that many Western fans know – Vocaloids. That's not just the roster of anime-style singers led by Hatsune Miku, but also the software that lets anyone synthesise their songs and upload then to platforms such as Japan's Nico Nico Douga site.
One offshoot was amateur singers who covered Vocaloid songs without using synthesisers. In Japan there's a trend for calling them "utaite," a colloquial Japanese word for singer. Ado told the Yomiuri Shimbun paper that until she encountered the utaite culture, she thought of singers as "people in flashy costumes who sang proudly on TV. With utaite, however, you don't know what kind of people they are. Sometimes you don't even know their gender or age. Those people, who pursue their activities under a pseudonym, are cool and mysterious. They're like anime, which I think is great."
That's the approach that Ado chose, recording songs in her closet, and uploading them behind anime-style avatars like a low-tech Belle. Eventually she would receive a Twitter message from the company Universal Music, which paired her up with the artist syudou, and led to the viral fame of the song "Ussewa." It's irresistible to wonder how much Ado would relate to the heroine of Belle, living two lives as a private person and an online star.
Released in October 2020, "Ussewa" gained notoriety fast. There were reports of concerned parents worried over the song's bad influence on their children, and thinkpieces about what the song said about Young People Today. However, if there's a rebel behind the song, it's certainly not Ado, who was shocked to see a young child singing "Ussewa."
"I have to choose what I say carefully," Ado told the Japan Times, "because I don't want to hurt anyone." That hardly sounds like Johnny Rotten; nor does Ado's new singing role in one of Japan's biggest commercial franchises.
Andrew Osmond is the author of 100 Animated Feature Films. One Piece: Red is coming to British cinemas this autumn.