By Tom Smith.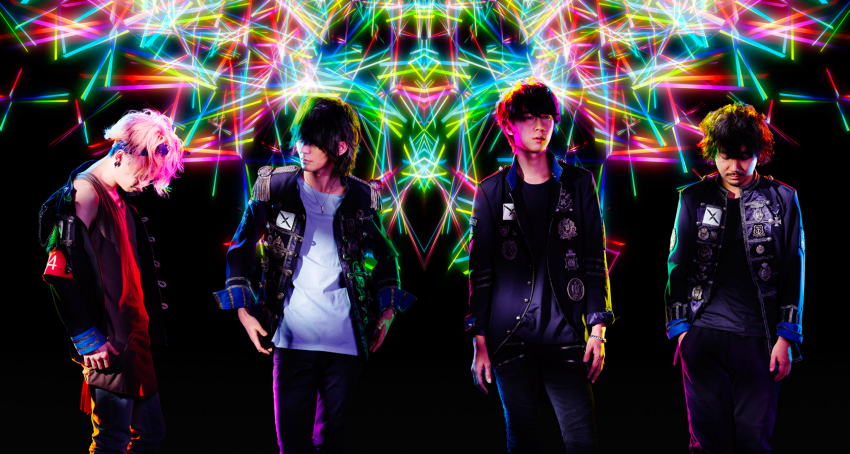 When two worlds collide, it's down to the badass crime fighting squad Libra to restore order. They're faced with taking down all host of supernatural nasties, fiends and pesky terrorists that have suddenly started to pop up following the emergence of an interdimensional portal above New York.
It doesn't always have to result in chaos when two opposites clash – interdimensional or not – but hey, Blood Blockade Battlefront wouldn't be half as fun if New York was invaded by super cuddly friendship monsters from Mars. Japanese stadium rockers BUMP OF CHICKEN are one such example of when this happens without things blowing up, people being eaten or the world turning to chaos. Responsible for the series' opening theme song "Hello, world!", they manage to combine being one of Japan's most popular contemporary rock bands (that song's music video has had over 18 million hits on YouTube!) while also having one of the daftest names in Japanese music. And yes, I am aware of the bands My Hair Is Bad, Ketchup Mania and Mongoose Hell Lazers.
I managed to experience their bigness indirectly while at Rock in Japan 2013, one of the country's biggest music festivals that exclusively has domestic artists on its line-up. I was there to see electronic duo Capsule headline the Lake Stage, except there was barely anyone there. The first few minutes of their set clashed with alternative rock legends ASIAN KUNG-FU GENERATION, so it was kind of to be expected. The second half clashed with BUMP OF CHICKEN.
Unbeknownst to me, the festival was BUMP's first live performance in over a year and a massive portion of their fandom came down to see them, which turned out to be most of the attendees. I didn't mind, I managed to boogie my way to the front row for Capsule without bumping into a single person – hurray for time clashes.
It would be easy to write a seemingly never ending list of achievements BUMP have accumulated since forming in 1994. So I won't. Instead, let me share some of their dabblings with pop culture, anime and gaming.
To start with, they have a song named after and about Rei Ayanami from Neon Genesis Evangelion – how many stadium fillers can say that! Then again, how many can say they've had a hit single while collaborating with a virtual idol too? 2014's Ray saw them do exactly that with the help of Miku Hatsune.
They also managed to sneak a song into mega hit franchise One Piece, with Sailing Day featuring in the film Dead End Adventure. But it's not like the band needed any of the extra exposure or publicity anyway. They've had more than 20 singles reach five or higher in the charts, with their first biggie Tentai Kansoku smashing its way to number 3 ahead of the release of their number one album Jupiter in 2002.
BUMP OF CHICKEN also has a Final Fantasy link, much like Free! band OLDCODEX (whose vocalist is also the main character of FFXV's voice actor). BUMP handled the opening theme for Final Fantasy Type-0, fittingly titled Zero. Of course, there's also that ace opening from Blood Blockade Battlefront.
Blood Blockade Battlefront is released in the UK by Anime Limited. BUMP OF CHICKEN's music is also available from iTunes.