NEWSWIRE: June 2022 Pre-Orders
June 1, 2022 · 0 comments
A new month is here, and June is a month with some big releases on our store, as our work on the likes of BELLE and Future Boy Conan finally come to fruition and make their way into your hands. It's also a great month for cinema-goers (and cinema lovers), as Pompo the Cinephile arrives in cinemas on June 29th – book your tickets now at the official web site!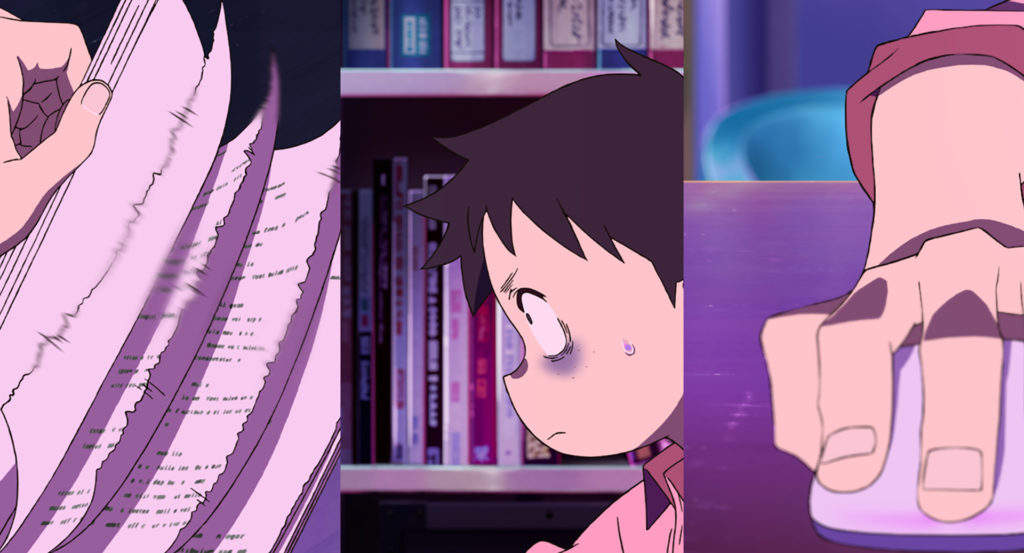 "Yes, but what else?!" we hear you demand, and don't worry, we know that an insatiable thirst for anime can't be quenched that easily, so rest assured that June is packed with new pre-orders to excite you and keep that hunger sated.
Besides, to be honest you'll probably be genuinely thirsty after all of the tears shed from one of these releases, but we'll get to that…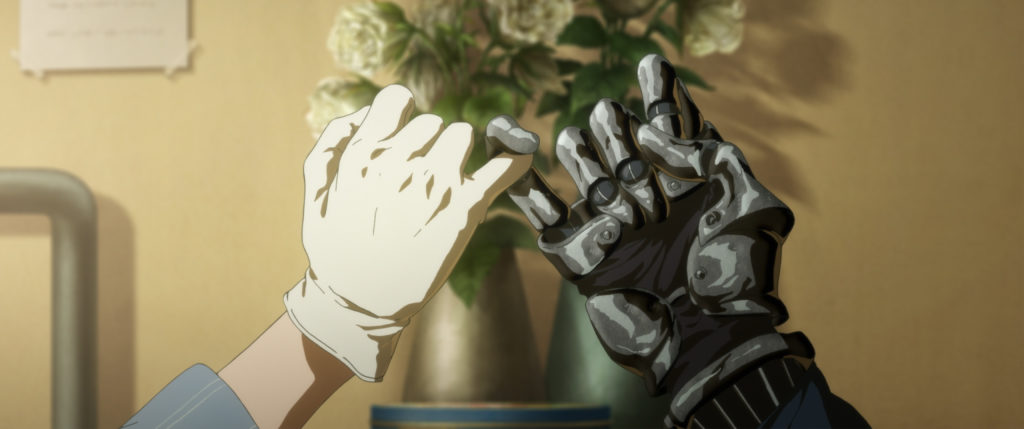 Enough with the vague analogies though, let's get to the good stuff, so read on after the jump to find out what to expect from the month of June!
---
June 2022 releases
Before we tackle our pre-orders and new additions to the shop, let's start by running through our retail release titles over the course of April to keep you updated on what's landing in the next few weeks.
6th June
Anti-Magic Academy: The 35th Test Platoon Standard Edition Blu-ray
Millennium Actress Standard Edition 4K UHD + Blu-ray
13th June
El-Hazard: The Magnificent World Standard Edition Blu-ray
In/Spectre – Season 1 Collector's Edition Blu-ray
Lupin the 3rd: Part 5 Collector's Edition Blu-ray

27th June
BELLE Deluxe Edition 4K UHD + Blu-ray + CD
BELLE Standard Edition Blu-ray
BELLE Standard Edition DVD
Future Boy Conan: Part 1 Collector's Edition 4K UHD Blu-ray
---
New June pre-orders
Our exciting raft of pre-orders begins tomorrow, June 2nd, so let's get straight into our Early Bird line-up for the month!
Emma: A Victorian Romance Season 2 Collector's Edition
Put on your Sunday best this Thursday (yes, we know that makes no sense, but just roll with it), as we return to the Victorian era with the second season of Kaoru Mori's Emma: A Victorian Romance.
Much like our Season 1 release, this Collector's Edition sports a rigid slipcase adorned with some stunning artwork, inside which you'll find an Amaray holding the two Blu-ray discs, and a 44-page booklet filled with character designs, artwork and information for your enjoyment.
Product: Emma: A Victorian Romance Season 2 Collector's Edition
Release date: 8th August 2022
SRP: £59.99
Pre-orders open: Thursday June 2nd 2022, 5PM
Pre-order price: £34.99
---
Violet Evergarden the Movie
We know that a lot of people have been waiting for this one, so steel yourselves… that's right, it's time to bring the conclusion to Violet Evergarden to your home!
As you would expect, we've gone all-out with creating another incredible Collector's Edition to complete your collection of Violet Evergarden, and while a box of tissues aren't included we've provided everything else you need to enjoy this breath-taking film to the fullest extent.
For starters, yes, we're releasing the film not just on Blu-ray but also on 4K UHD Blu-ray – both formats are included with the Collector's Edition, with the latter sporting Dolby Vision HDR and Dolby Atmos Japanese audio as well as an English 5.1 audio track. In short, there's no better way to watch the movie.
Of course, you'll find a wealth of other physical extras too – we have a 12-page "Special Booklet" discussing the process of creating the Dolby Cinema presentation of the film that you'll find on the UHD Blu-ray, plus a 68-page booklet packed with cast and production interviews alongside a wealth of artwork. Then we have a set of 16 artcards with concept art from the movie, a replica of the Japanese theatrical poster in A3, and a replica of a very important letter Violet writes in the film, sealed in an envelope and complete with an English translation.
All of this can be found in our usual collector's packaging, with a rigid slipcase holding all of these contents plus the Amaray which holds the discs, although as one final nice touch this rigid case sports a frosted O-card for a final level of sheen and polish.
A beautiful end to a beautiful show, and it's yours to pre-order this month! Plus, if you don't fancy this Collector's Edition, a Standard Edition Blu-ray is also available for your perusal.
Product: Violet Evergarden the Movie
Release date: 29th August 2022
SRP: £69.99
Pre-orders opens: Thursday 9th June, 5PM
Pre-order price: £49.99
---
El-Hazard: The Alternative World
Many of you loved your visit to The Magnificent World at the start of the year, so we figured that this summer you might want to book a trip for another dose of retro isekai adventures!
Yep, you guessed it, we're returning to El-Hazard for another jaunt, this time in the form of The Alternative World.
We'll have full details of this release for you soon, but expect to find this Blu-ray Collector's Edition containing the full twelve episode series plus the show's bonus OVA episode, alongside a booklet and art cards, all presented in a rigid slipcase.
Product: El-Hazard: The Alternative World
Release date: 26th September 2022
SRP: £59.99
Pre-orders opens: Thursday 16th June, 5PM
Pre-order price: £34.99
---
Vinyl release – TBC
June 23rd will play host to our latest vinyl release… but what is it? Well you'll have to wait and see! We're currently finalising plans with our various resale partners, so expect news in the next week or so – it's definitely a soundtrack plenty of you will want to own, that much is for sure!
Product: TBC
Release date: TBC
SRP: £34.99
Pre-orders opens: Thursday 23rd June, 5PM
---
The Irresponsible Captain Tylor
After starting the month with the prim and proper world of Emma, let's end June by getting irresponsible!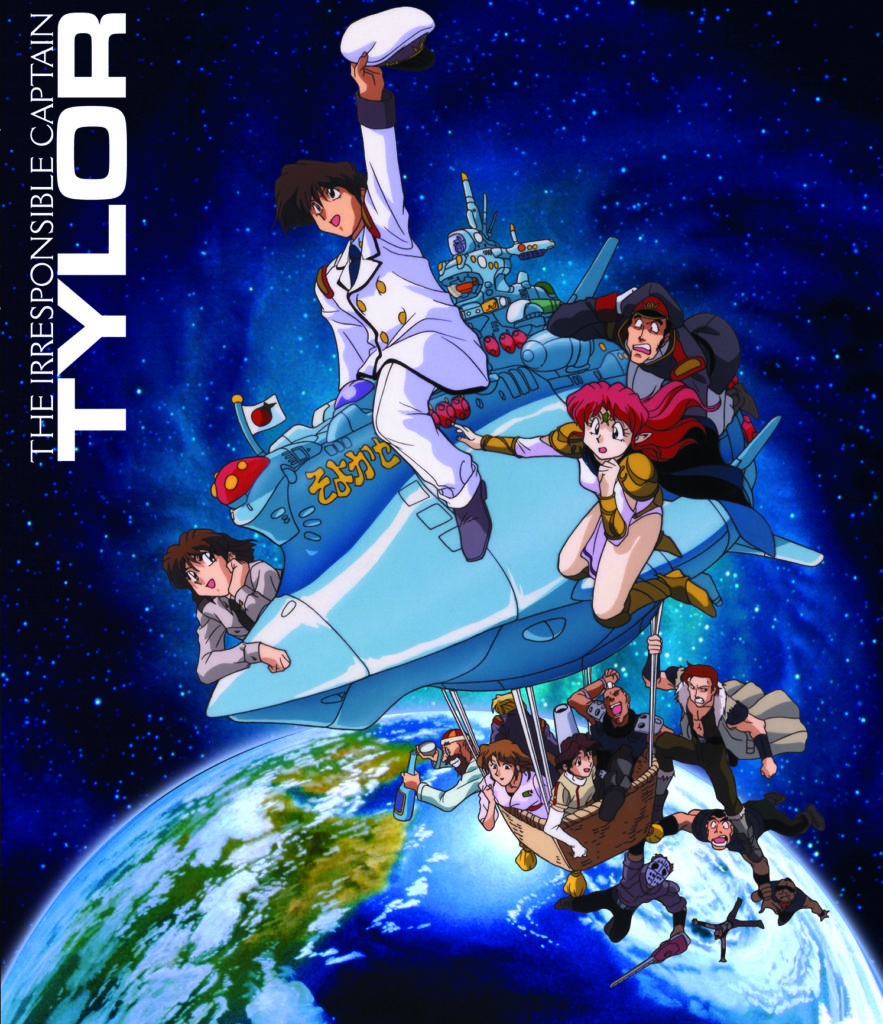 That's right, this year we're bringing all of The Irresponsible Captain Tylor to the UK on Blu-ray! We'll be releasing both the TV series and OVAs across two releases – full details will follow later this month, but expect to be able to order your copy at the end of June!
---
Even with some details still to show you all, you can certainly see that we have a packed month ahead! Of course, this is also the point where we tantalise you with the prospect of more Gundam news as that inches ever closer, while we'll also soon be ready to talk about the second half of JUJUTSU KAISEN Season 1 and plenty more besides!
Be sure to let us know what you're excited for and looking forward to over the coming month, and we'll be back with more updates over the coming weeks! Take care, and 'bye for now.
Tagged with: