OFFICIAL 'YOUR NAME' MERCHANDISE AT MCM LONDON COMIC CON
October 26, 2017 · 0 comments
The MCM London Comic Con weekend is nearly here and we've got some info to share with you in regard to Your Name at the event!
As you know,  Your Name receives its general retail release on 6th November – just over a week away – but your first chance to get your hands on the film will be during the MCM London Comic Con event this weekend at our stand (booth #2521). You'll be able to pick up the Ltd Collector's Edition Blu-ray+DVD Steelbook version, the standard Blu-ray and standard DVD versions (while stock lasts) throughout the weekend at our AllTheAnime shop!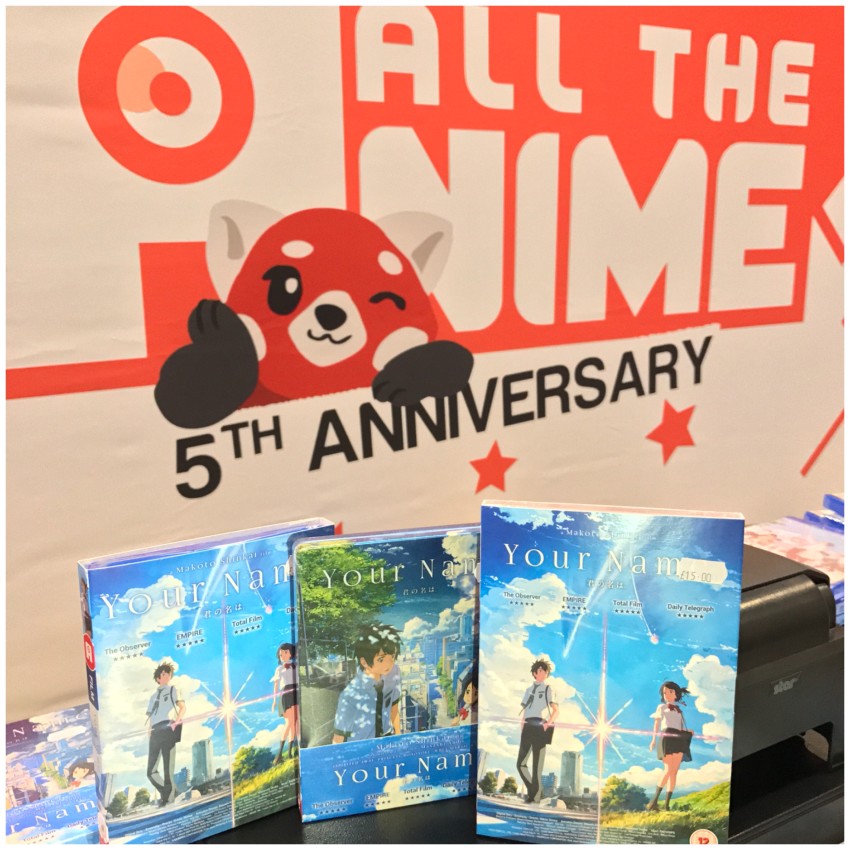 But that's not all as we have OFFICIAL YOUR NAME MERCHANDISE available to buy (while stock lasts) at our stand! We have a dedicated space where you can purchase officially licensed merchandise from the smash hit film Your Name. In fact it's the only location in the entire MCM London Comic Con where you can purchase official Your Name merchandise! Here's details on what we'll have available for you to buy –
But that's not all! We mentioned we are kicking off the 5th Anniversary of Anime Limited / All The Anime celebrations this weekend and we'll have the first ever pieces of All The Anime merchandise available to buy from our stall at MCM London Comic Con!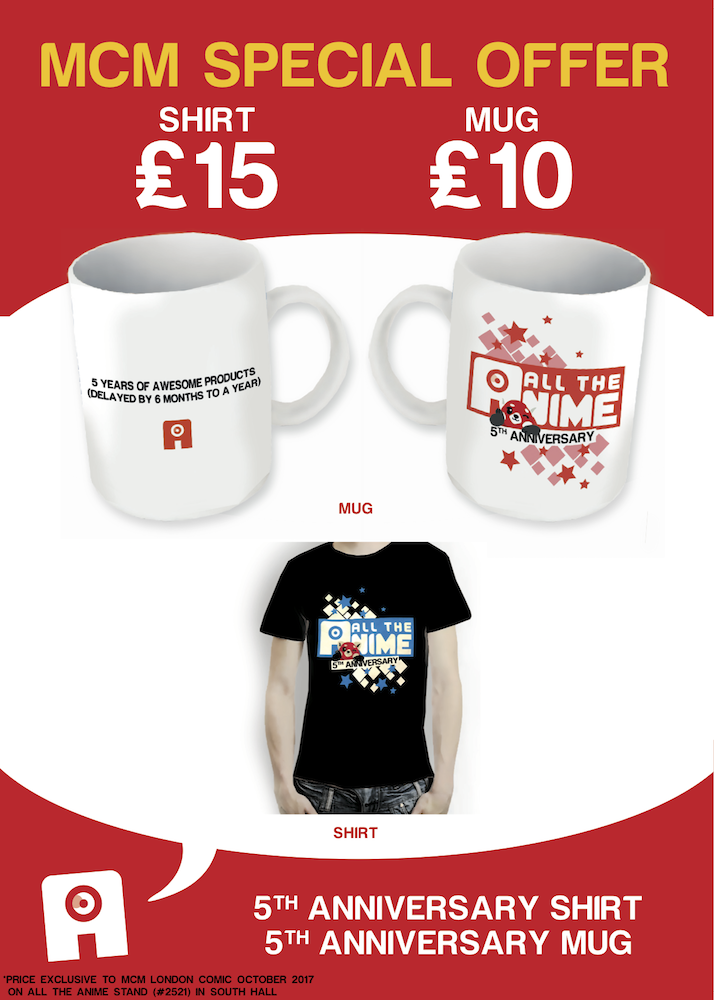 We'll have a t-shirt and mug themed around our 5th Anniversary available to buy! As you can see, we're not afraid to poke fun at ourselves either 😉
We look forward to seeing this you weekend!
Signing out~!
Jeremy
Update, 26th October @ 6:14pm – Added shirt sizes available and dimensions of poster.