By Tom Smith.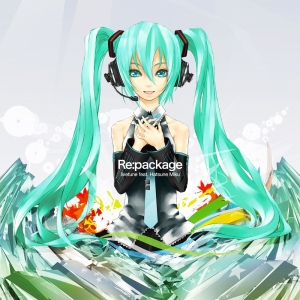 It's never too late to become an illustrator. Take Japan's Tomoyuki Yamasaki. He entered the field at age 32 under the pseudonym "redjuice". Now he's become one of the top names in the industry, lending his talents to the likes of vocaloid-inspired chart heroes supercell, the action anime Guilty Crown, and most recently to handling visual and character design duties for three animated films adapted from late Project Itoh's novels Genocidal Organ, Harmony and The Empire of Corpses.
Yamasaki had been interested in doodling from a young age but never really took it too seriously. With the aid of the internet, particularly the development of oekaki (message boards designed for artists to share their digital drawings, a bit like how Deviant Art works, which he also has an account on), he soon developed a flare for computer based art. Inspired by the likes of Dragon Ball, Transformers and science fiction, his creations started to become extremely popular amongst online communities, leading to manga artist Shirow Miwa asking him to join his "band", supercell (with a little 's').
supercell, for the uninitiated, is a "super entertainment unit" whose music is composed by the lowercase mononymous figure "ryo". The rest of the team is a collection of illustrators, designers and photographers. Between them they handle every creative aspect of supercell, from music to the final physical product. They were hugely influential in taking vocaloid to new levels, and originally began by using the synthesised vocals of Miku Hatsune until introducing human vocals from their second album onwards.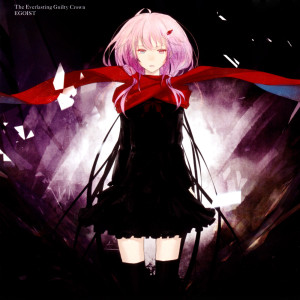 redjuice's artwork become a staple of the vocaloid movement. The supercell CDs with his illustrations went on to sell hundreds of thousands of units in Japan. It led to him landing further work amongst similar music projects, including a number of covers for very successful Exit Tunes and Livetune albums, as well as EGOIST, another unit produced by ryo who have several tie ins with anime, including PSYCHO PASS, Guilty Crown and the animated film of Project Itoh's Genocidal Organ.
redjuice was involved with Guilty Crown and Genocidal Organ much further than just the show's theme songs. As mentioned in the introduction, he also worked on the Guilty Crown anime itself. His work producing cool, futuristic and lovable characters for vocaloid helped him land the job of character designer, bringing schoolboy Shu Ouma's struggle with superpowers and his dark past to life in a way that only redjuice could.
Similarly, redjuice is also behind the character designs for all three adaptions of novels from Project Itoh, a science fiction writer and illustrator that had Metal Gear Solid: Peace Walker dedicated to his memory. Each book (Harmony and Genocidal Organ of which have been translated into English) depicts a chilling future for mankind, tackling themes of utopia, the war on terror and suicide. Each animated production has a different director and studio behind it. redjuice keeps cohesion between the works with his gritty, dark and stylish character creations. Look out for all three films, hopefully coming our way later this year.