EDITOR'S NOTE: Being that we're an anime distributor and big fans of video games, the folks at Bandai Namco Entertainment recently gave us the opportunity to get some hands-on time with a variety of their upcoming titles. One of these games was J-Stars Victory Vs+. We had a such a great time experiencing the game we thought it would be a perfect opportunity to expand our content further and give you preview of that very game from our perspective. Below is our preview of the upcoming game J-Stars Victory Vs+.
---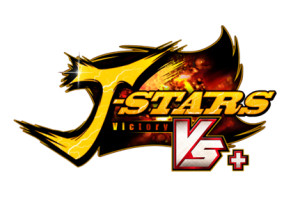 J-Stars Victory Vs. was a game released in 2014 for the PlayStation 3 and PlayStation Vita consoles in Japan celebrating the 45th anniversary of Jump and the 20th anniversary of the V-Jump publication. In the run up to the Japanese release there were fans across the world hoping this may somehow see an English localised version, but alas there was no hint of this even being a possibility. But that all changes now with Bandai Namco Entertainment bringing this title, in the form of J-Stars Victory Vs+, to the UK on not only PlayStation 3 and PlayStation Vita, but also on PlayStation 4 for the first time on 26th June this year.
What is J-Stars Victory Vs+?
A brief summary would be to say this is a fighting game that is a dream scenario for not only any Shonen Jump fan, but anime and/or manga fans everywhere as many franchises from the history of the Jump universe are brought together, with multiple characters appearing as either playable or support characters in quite possibly one of the most packed lineups in fighting game history.
It's a beat 'em up that anime fans have longed for. Previously in Japan there have been similar games with Jump Super Stars on the original Nintendo DS and, going back further, there was Battle Stadium D.O.N. (Dragon Ball, One Piece, Naruto) on the Nintendo GameCube, though neither saw localised releases for the English speaking world.
But now the time of games such as these not seeing a western release is over! With SEGA's Dengeki Bunko: Fighting Climax announced for a western release earlier this year and now J-Stars Victory Vs+ getting the same treatment.
We recently had the chance to get hands on time with the PlayStation 4 version of the game. With that in mind we're now going to give you 5 reasons you are going to want to check out this game when it's released.
1) It's on current and last generation consoles
One thing you may noticed from the outset of this post is the fact we have been referring to the name of the game as J-Stars Victory Vs.+ and there's a good reason for that as the plus at the end isn't just for show, one reason being that the game is coming to PlayStation 4 for the first time. When the game was released in Japan in 2014, under the name J-Stars Victory Vs, it was only available for PlayStation 3 and PlayStation Vita. Bandai Namco Entertainment are bringing J-Stars Victory Vs+ to not only PlayStation 3 and Vita, but to the PlayStation 4 as well.
We're very happy to see that the game is coming to all three platforms in the UK, as it means no matter which of the three Sony consoles you own you will have a chance to get your hands on this title.
2) The Wealth Of Characters
J-Stars Victory Vs+ includes a awe-inspiring lineup of 52 characters spanning 32 different Jump franchises. 39 of the characters are playable, while the remaining 13 are support characters. Some (and we emphasise some) of the franchises represented in this game include Dragon Ball, Assassination Classroom, Bleach, JoJo's Bizarre Adventure, One Piece, Saint Seiya, Gintama and even Fist Of The North Star.
The number of characters included in this game really is staggering, from many of the classics to popular, more recent franchises and even some that never really (if at all) saw an official UK release. As well as Assassination Classroom, two other popular franchises from recent years featured are Medaka Box and Beelzebub.
3) Build Your Dream Team in Jump World
One of the core elements of JStar Victory Vs.+ is the fact it's built on the idea of characters joining forces to form the ultimate (and/or perhaps most ridiculous) trio. Up to two people can play at the same time as split-screen local multiplayer (and between 2-4 people can play at one time via online play), with a maximum of two playable fighters per team and the remaining character serving as a support character. Each match is contested in a 3D recreation of a particular location in a Jump franchise, with some examples being the Hidden Leaf Village from Naruto Shippuden and the Dark Tournament Arena from Yu Yu Hakusho. (Yes, there's two more franchises featured in this game we'd not yet mentioned.) To win a match is pretty simple: defeat the other team. But the way you do this is what makes the gameplay unique compared to other fighting games. While your own character has their own life bar, and that plays an important part as is the case with any fighter, the goal is to get momentum for your team fully in your favour.
At the top of the screen there is meter with an arrow constantly shifting position, and your goal is get the arrow firmly locked on your team's (Red or Blue) side of the meter. Your character can be defeated – their life and power are indicated in separate meters near the bottom of the screen – but you will respawn after a small period of time should you be 'downed'. Every time that happens, a big chunk of momentum will swing in the opposition's favour.
As mentioned earlier, each trio is comprised of two playable fighters and one support character. (The roster for playable and support characters differ, so you can't mix and match characters.) Each brings something slightly different to the table – some are more adept to fighting in the air, some prefer to brawl on the ground and some even specialise in fighting multiple people at once. Now this isn't to say that strategy is the be all and end all of how to play this game, but it could play a massive part in the outcome of a battle. Plus, your team (including your support character) can deliver an ultimate attack to aid you or, if you simply want to be more dramatic, to give you a climactic ending to your battle.
4) J-Adventure Mode
As well as the traditional versus mode there's also J-Adventure Mode, the J-Stars Victory Vs.+ story mode.
In this feature you can choose between four main story arcs to play through: Dynamic Arc, Hope Arc, Investigation Arc and Pursuit Arc. Depending on which arc you play through you will be a specific character. In the case of the Pursuit Arc, you take the role of Bleach's main protagonist, Ichigo, where you are invited to take part in the Jump Battle Tournament. You will then set sail (literally) across Jump World to train yourself and build your ultimate trio to compete in the tournament, meeting characters from various franchises along the way. Depending on the story arc you're playing the character you play and scenario will differ. It's rare you get the opportunity to see cross-overs of this magnitude, and J-Stars Victory Vs+ give you the chance to see that happen!
5) Exclusive feature in the western release!
One thing we've mentioned a couple of times (and by now we hope you've taken notice of) in this post is the fact we've been referring to the name of the game as J-Stars Victory Vs.+. The other key detail relating to why there is a plus at the end of title is that the game will also boast an exclusive feature for the western release, this being Arcade Mode.
The J-Stars Victory Vs+ Arcade Mode isn't just your standard arcade mode, as its difficulty settings can be tailored to specific requirements:
Technique will be catered to Masters of techniques and tricky attacks.
Brave focuses on Masters of flexible approaches to battle.
Strong is directed more towards great power and physical characters.
Master will focus on characters who appeared around the year 2000.
Extreme highlights characters who appeared during the 1980s and 90s.
Ultimate is simply for the best of the best and, as Bandai Namco Entertainment say, "Give it your all!"
And then there's Random difficulty where (as you may have guessed) everything is random!
It's not often you get such specific difficulty settings in a fighting game, but these challenges catered to particular character types and particular eras of the Jump universe make it a very enticing prospect!
If that wasn't enough, arcade mode allows you to go into a battle, either in a team of three or as just one or two characters.
We're super excited to get our hands on the final product and we hope your are too.
For more information on J-Stars Victory Vs+ visit the official website for the game HERE. Coming to Playstation 4, Playstation 3 and Playstation Vita on 26th June from Bandai Namco Entertainment.
Signing out~!
Jeremy