Slaying at the Cinemas?
April 3, 2021 · 0 comments
By Mario Battaglia.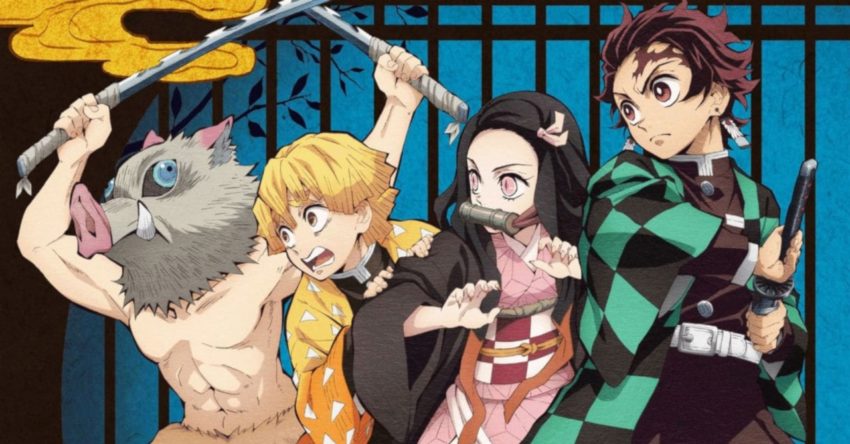 Although there were plenty of anime fans who were already watching Demon Slayer, its movie spin-off's sudden breaking of box office records was greeted worldwide by the mainstream media as some sort of sneak attack, catching many pundits unawares. The winter's big winner at the box office, Haruo Sotozaki's Demon Slayer: Kimetsu no Yaiba the Movie: Mugen Train became the highest-grossing anime film in Japan, even overtaking Hayao Miyazaki's Spirited Away. Miyazaki's work still leads the worldwide ranking, but even that could change now that Demon Slayer is released abroad. In March, again to the surprise of many overseas commentators, and indeed to the director, whose name was not mentioned, it won Best Anime and Best Score at the Japanese Academy Film Prize.
The story takes place during the Taisho era (1912-1926). This action/fantasy adventure tells the story of Tanjiro, an adolescent boy whose family is slaughtered by demons while his younger sister Nezuko is turned into a demon herself. Tanjiro then joins the Demon Slayer Corps to return Nezuko to human form. The protagonists use breathing techniques combined with swordsmanship skills to fight the demons. These evil creatures, in turn, are quite different from the traditionally horned Japanese demons and closer to human-eating vampires.
Unlike the feature films created by Makoto Shinkai and Studio Ghibli, Demon Slayer started as a manga, before being adapted into a TV series. The manga version was created by a female artist whose pen name is the male-sounding Koyoharu Gotoge. It was serialised in Weekly Shonen Jump magazine from February 2016 to May 2020 for a total of 205 episodes, collected in 23 volumes.
The manga is now a global hit, translated into 14 languages and available in 33 countries and regions, according to publisher Shueisha. Selling more than 100 million copies in only four years, it is among the top-ten best-selling manga of all time. However, the manga success came rather late, and its sales were buoyed up by the animated versions that followed. The TV anime series aired for six months in Japan from April 2019. It was dubbed in eight languages and subtitled in 13, streamed online in about 110 countries, winning Crunchyroll's coveted gong Anime of the Year.
The feature film had been scheduled for release in spring 2020 but had to be postponed twice until it finally came out in October. Audience turnout registered 24.04 million tickets in the first two months.
A look at these astonishing numbers clearly shows that Demon Slayer, far from being just a hit-franchise, has become a social phenomenon that is loved by young and old. But why has this series become so popular across different generations?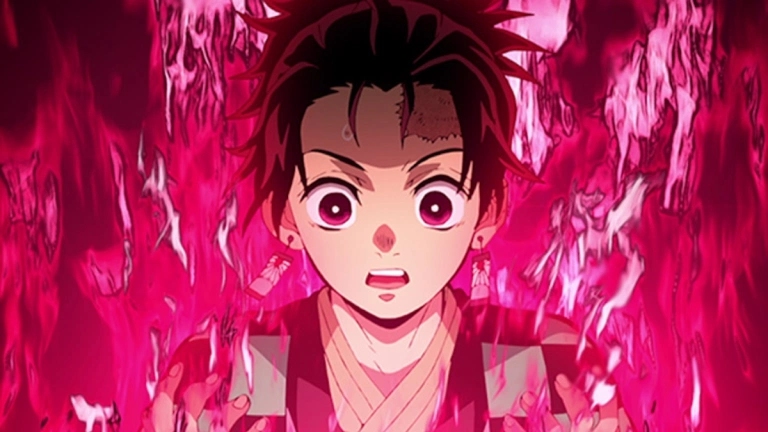 According to Yuka Iijima, an assistant professor at Daito Bunka University in Tokyo who specialises in educational psychology and manga, Demon Slayer owes much of its success to a jackpot of factors, including lockdown technology and access, story and themes, and the less visible contribution of voice-actor influencers, music tie-ins and cinema giveaways.
One only has to check the list of the highest-grossing films in Japan to see that six of the top ten titles, and eight of the top 13, are animated works – all but one made in Japan. But obviously, not all anime are as successful as Demon Slayer. Even in this case, the 26 episodes of the TV series were only shown on local channels in a late-night slot, so they were only seen by hardcore anime fans. However, the series can now be watched on many online platforms including Netflix, Amazon Prime and Hulu, so people can see it any time they want. Therefore, although this anime was not particularly popular at first, a lot of people binge-watched the episodes on the internet because of the restrictions imposed on them during the first stages of the pandemic.
Another important factor, she argues, is that Demon Slayer is a beautifully drawn story, well-crafted and easy to understand, and its setting is very good. "Anime studio Ufotable did a wonderful job," Iijima says. "Also, while the manga is in black and white and has a rather gloomy atmosphere, the anime has a more glamorous look and the color highlights the animators' skills." Okay…. but almost all anime are in colour.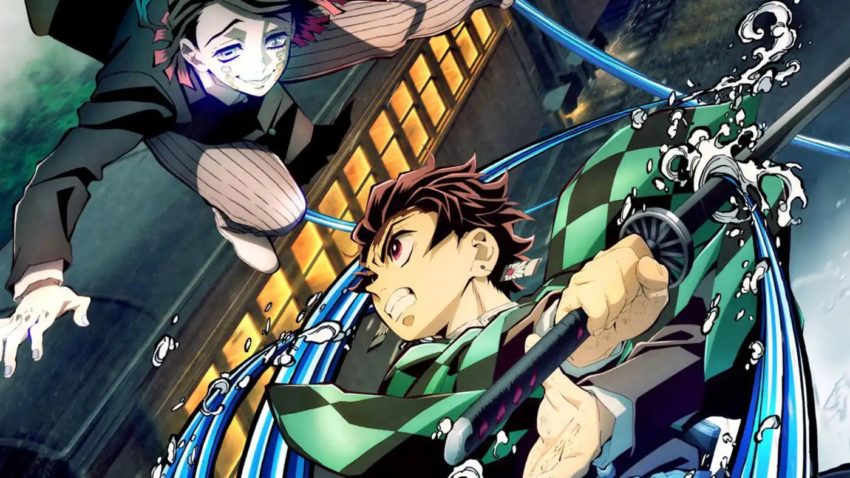 As far as the story's themes are concerned, a lot of people were attracted by the brother-sister relationship. "Values such as friendship and love of family are already present in the manga," Iijima says, "but anime director Sotozaki and chief animator Akira Matsushima amplified those elements to dramatic effect." So, the film goes big on the themes of the TV series, but that would make it just like every other movie spin-off.
Iijima suggests that voice-actors were a hidden attractor. In Japan's busy anime schedule, fans can't possibly watch every show; they have to make a choice, and one of the criteria they use is checking who lends their voice to the characters. "Some voice actors are very famous in Japan – they are as popular as movie stars – and the artists who appear in Demon Slayer greatly contributed to attracting a lot of viewers," Iijima claims. Natsuki Hanae, who plays Tanjiro, certainly has a long roster of previous voice work, including Ken Kaneki in Tokyo Ghoul and Kakka Arthur in Million Arthur, but it's difficult to imagine his name alone, or that of his co-star Akari Kito as Nezuko, who played Hass in SSSS.Gridman, among other parts, suddenly driving the people of Japan to descend on the cinemas in a mob.
Last but not least, Iijima believes that music plays a pivotal role in a title's success. Sometimes producers alternate different theme songs throughout the TV series, but in this case, LiSA's "Gurenge" was used for the whole run and even for the movie's theatrical release. It was so popular that it became the first single by a female artist to surpass one million downloads in the history of Oricon's digital single ranking chart. "In fact, the whole soundtrack is really good," Iijima says. "Composers Yuki Kajiura and Go Shiina did a splendid job." But was it splendid enough to break box office records?
Iijima adds that part of the reason for the film's huge success at the box office was the relatively high percentage of repeat viewers, coming not only see the film, but to score exclusive collectibles. "In Japan, some movie producers give out special presents to cinema-goers," she says, "from postcards to stationery. In this case, for example, people who saw Demon Slayer in December received a special book." And that's all very well, but such gimmickry is commonplace at Japanese cinema runs for anime, so much so that it is unfair to quote bums-on-seats statistics, but rather "tickets sold", as sometimes three or four admissions can be the same super-otaku trying to amass all the spin-off goods. So far, we haven't seen any persuasive punditry relating to the unique quality or desirability of specific Demon Slayer goods.
Collector's items aside, maybe it's just that the story has resonated with people's feelings during these hard times. Indeed, though in the beginning commentators were saying that the film was popular even amid a pandemic, now they agree that COVID-19 has really helped the movie.
On 30th December, for instance, the Asahi Shimbun, one of Japan's largest newspapers, devoted an editorial to Demon Slayer in which it pointed out that "one factor [for its success] that cannot be overlooked is the sense of the impermanence of life, which permeates the film, something that many people must have felt in the year now ending."
The paper also shared a quote from Seiichi Takeuchi, professor emeritus of ethics at the University of Tokyo, who said: "The film's message is that precisely because humans are fragile and weak, they try to be strong and are capable of trusting one another and stand up together. And I believe this message resonates with the melancholy of people living amid the pandemic and gives them quiet reassurance and encouragement."
Iijima, who has even authored a book on the subject called How to Make Yourself Tougher the Demon Slayer Way, says that though the story is about defeating the demons and putting an end to an unfair and unjust world, this is not just a battle of good vs. evil. The underlying theme of the story is a deep appreciation for peace.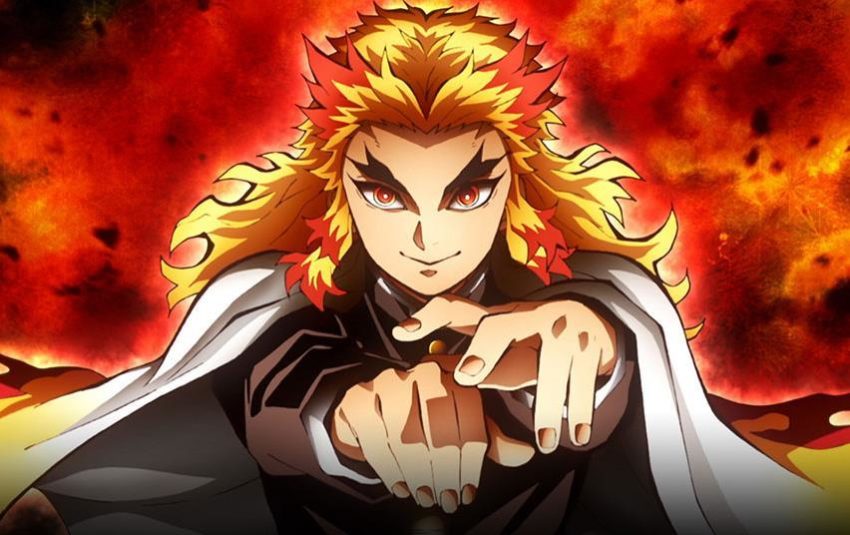 "There is also a focus on resilience; the characters' ability to recover and come back," she says. "By working hard, people can overcome their problems. This is something the audience empathised with and from which they got the strength to carry on during these hard times."
Analysing the story's characters, Iijima says that manga and anime have historically portrayed females as weak and in need of protection. "Powerful female characters usually must first go through a metamorphosis before they can take up a more active role in the story," she says, "or they must disguise themselves as. But in more recent works, including Demon Slayer, they can just be themselves and still be able to join men as equals in their fight.
Speaking of characters, a special role is played by the demons. "Traditionally, demons represent people's fears," Iijima says. "In Japan, in particular, they were representations of such diseases like smallpox that in the past killed scores of people. Today's COVID-19 is a phenomenon that somewhat resembles our ancient disease-related fears."
This said, many young fans were attracted to the demons, many of which used to be human beings. "The story highlights why and how they surrendered their humanity," Iijima says, "and this adds a new element of interest to the story."
Commenting on how Demon Slayer has been helping people through the pandemic, the Asahi Shinbun noted how important are all those little things that we take for granted and repeat every day. "This has been a difficult and painful year, but precisely because of that, we were made aware of the preciousness of our humdrum daily existence as well as flaws in our society."
But when it comes to explaining why it is that Demon Slayer somehow has the magic touch, it seems that William Goldman's maxim about the movie business still holds true: "Nobody knows anything. Not one person in the entire motion picture field knows for a certainty what's going to work. Every time out it's a guess and, if you're lucky, an educated one."
The TV series of Demon Slayer is released in the UK by Anime Limited.
This article previously appeared in a slightly different form on Zoom Japan.