Anime Limited releases hit single "TBD" from SPY x FAMILY soundtrack digitally
May 9, 2022 · 0 comments
Anime Limited is pleased to present the digital release of the hit song TBD from the SPY x FAMILY Original Soundtrack in North America, Europe and Oceania!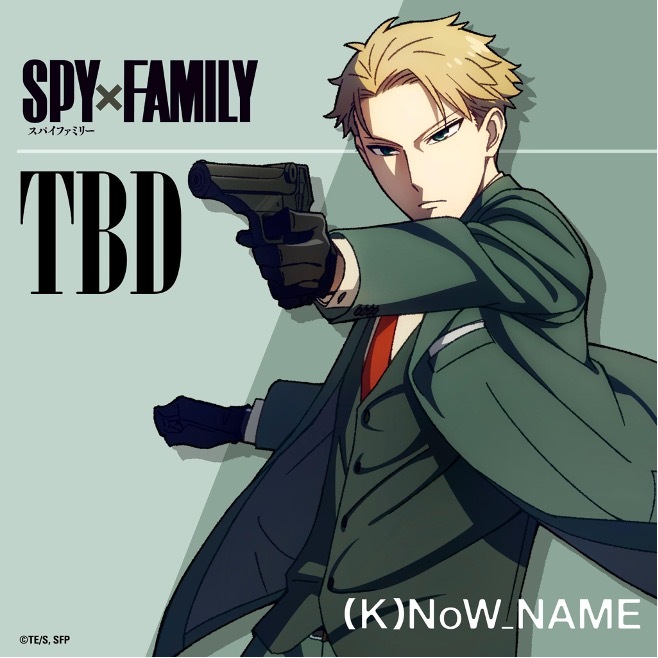 GLASGOW, MAY 9TH, 2022 –  Anime Limited is pleased to announce the digital release of the first single from the original soundtrack for the hit anime series SPY x FAMILY across North America, Europe, and Oceania.
The single TBD is available across a wide range of digital platforms as the team behind the soundtrack gears up for the full release of the OST later this year. TBD is available to listeners on the following platforms (depending on territory):
Anime Limited will also release the SPY x FAMILY soundtrack on vinyl and CD in North America, Europe, and Oceania in the future – more information on the releases and pre-orders will follow later in the year. The SPY x FAMILY soundtrack  joins the growing collection of anime physical soundtrack releases by Anime Limited's music label specialising in soundtracks across film and television.
About Anime Ltd
Based out of Glasgow, Anime Ltd is a pioneer in distribution for anime, producing physical and digital releases across the world with some of the top brands in Japanese animation. Working with works like Attack on Titan, Cowboy Bebop, Neon Genesis Evangelion, Tokyo Ghoul, Your Name, Weathering With You, Mirai and JUJUTSU KAISEN.
About SPY x FAMILY                                                                                           
World peace is at stake and secret agent Twilight must undergo his most difficult mission yet—pretend to be a family man. Posing as a loving husband and father, he'll infiltrate an elite school to get close to a high-profile politician. He has the perfect cover, except his wife's a deadly assassin and neither knows each other's identity. But someone does, his adopted daughter who's a telepath!
Tagged with: