Tag:
London Film Festival
September 25, 2018 · 0 comments
Interview: Mamoru Hosoda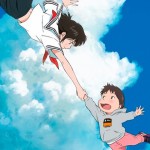 By Andrew Osmond. In the run-up to the UK cinema release of Mamoru Hosoda's eagerly awaited Mirai in 2018, I interviewed Hosoda himself about his new film. Mirai revolves around the adventures of Kun, a four year-old boy in Japan, who magically encounters family members from the past and future. Hosoda's past acclaimed films include The […]
September 9, 2016 · 0 comments
The Life & Death of the Film Festival?
By Jasper Sharp.It is that time of year again, as the tumbling temperatures, dwindling daylight hours and falling leaves signal the last gasp of summer, that UK film fans can take heart in the knowledge that a new season is just about to dawn – the film festival season. The past weeks have seen programme […]
September 2, 2016 · 3 comments
Anime Limited licenses 'Your Name' by Makoto Shinkai in United Kingdom & Ireland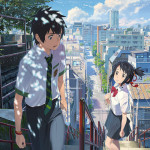 We're concluding this week with some very exciting news! We (Anime Limited) are delighted to announced that we are bringing Your Name, the latest and great film from Makoto Shinkai (The Garden of Words, 5 Centimeters Per Second, The Place Promised in our Early Days) to the United Kingdom and Ireland! We're going to be […]