Terror in Resonance Collector's Ed. Blu-ray arrives in May!
May 1, 2020 · 0 comments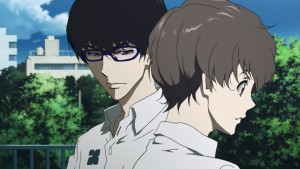 When many people think of anime and people involved there are always some names that stick out and come to forefront first of all, one of those being Shinichiro Watanabe. The legendary director of Cowboy Bebop has seen his career take him on a unique path bringing us shows like Space Dandy and Kids on the Slope. But another series of his which is always held in the highest regards to us here at Anime Limited is Terror In Resonance.
Today we're excited to announce a new product addition to our catalogue in the form of Collector's Edition Blu-ray set of the series that will be available to add to your collection from 18th May!
Read on below for all the details.
---
ABOUT
TERROR IN RESONANCE
Synopsis: In an alternate version of the present, Tokyo has been decimated by a shocking terrorist attack, and the only hint to the identity of the culprit is a bizarre video uploaded to the internet. The police, baffled by this cryptic clue, are powerless to stop the paranoia spreading across the population.
While the world searches for a criminal mastermind to blame for this tragedy, two mysterious children children who shouldn't even exist masterfully carry out their heinous plan. Cursed to walk through this world with the names Nine and Twelve, the two combine to form Sphinx, a clandestine entity determine to wake the people from their slumber and pull the trigger on this world.
Director: Shinichiro Watanabe (Cowboy Bebop, Space Dandy, Kids on the Slope)
Music: Yoko Kanno (Cowboy Bebop, Wolf's Rain, Ghost in the Shell: Stand Alone Complex)
Studio: MAPPA (Kids on the Slope, In This Corner of the World, Rage of Bahamut: Genesis)
You can watch a preview of the series below –
---
WHAT'S PLANNED FOR THIS RELEASE?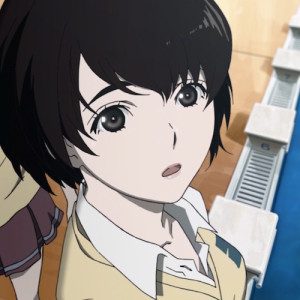 Product: Terror in Resonance
Format: Blu-ray Ltd Collector's Edition
Release date: 18th May 2020
Cat. No.: ANI0547
Suggested Retail Price*: £59.99
*Suggested retail price is the maximum price a retailer could charge for the product. However, once retailers factor in their own discounts, the regular price will be cheaper.
The thinking behind this release is very much, yes we have released the series before, including what was one our very first Ultimate Edition edition releases way back in 2016 – a set (which has been out-of-print for some time now and is one) we're still incredibly proud of to this day.
But it's always been in the back of our brain that if we ever got the opportunity to be able to bring out some kind of new Collector's Edition set, it's definitely something we'd look into. Something akin to what we did recently with the film A Silent Voice (SEE HERE).
Well a lot of time has passed and we're now delighted to unveil our new Terror in Resonance Collector's Edition Blu-ray set! This release is very much intended to be for people who never had the chance to purchase and/or own the Ultimate Edition set, but wanted something a little bit more than just a standard Blu-ray release.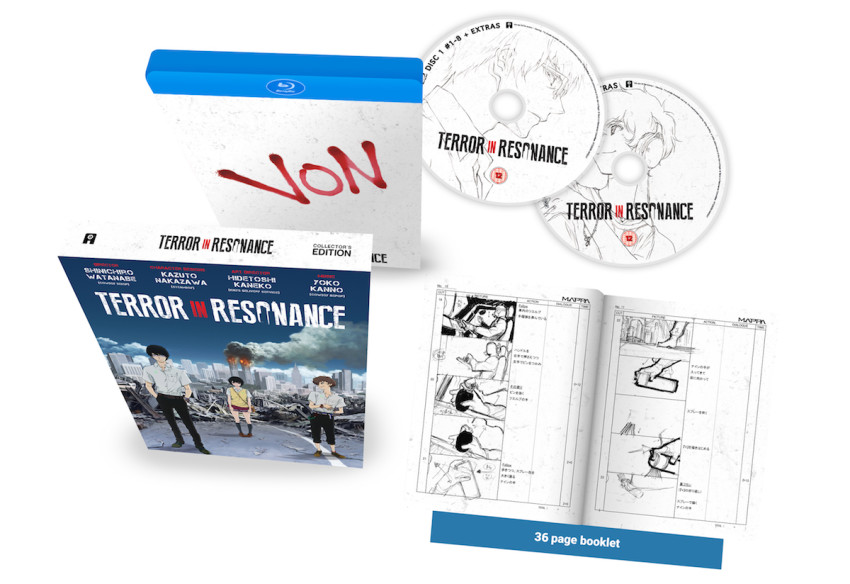 With that in mind, this set will come packed in a rigid case, and inside that you'll find an amaray case holding the two Blu-ray discs. (Also worth noting there is an alternate sleeve design on the amaray too.) Additionally you'll also get a 36-page booklet that contains the storyboard for the entire first episode!
On the discs themselves you get the entire 11 episode series with both English and original Japanese with English subtitles viewing options. Additionally on the discs there's an in depth conversation with the cast (duration approx 21 minutes), Textless Opening and Closing Title Sequences and even an audio commentary for finale eleventh episode too!
For those of you interested, here's a visual of what both sides of the rigid case will look like –
---
WHEN / WHERE CAN I ORDER THIS? 
This product is not exclusive to any one retailers, and it's very likely that you'll start to see listings for this appear with retailers shortly (if they haven't already – for example, like on Amazon). So keep an eye out for those.
But we're excited to say that pre-orders begin today (Friday 1st May 2020) at our AllTheAnime online shop! And we've got a special limited-time pre-order offer on that as well.
—————-
~ AllTheAnime.com Special Pre-order Offer ~
Until Thursday 7th May 2020, pre-order this for £34.99
(SRP: £59.99)
---
And that wraps up this preview of our new Terror in Resonance Blu-ray Collector's Edition set!
Have a nice weekend everyone!
Signing out~!
Jeremy