By Paul Browne.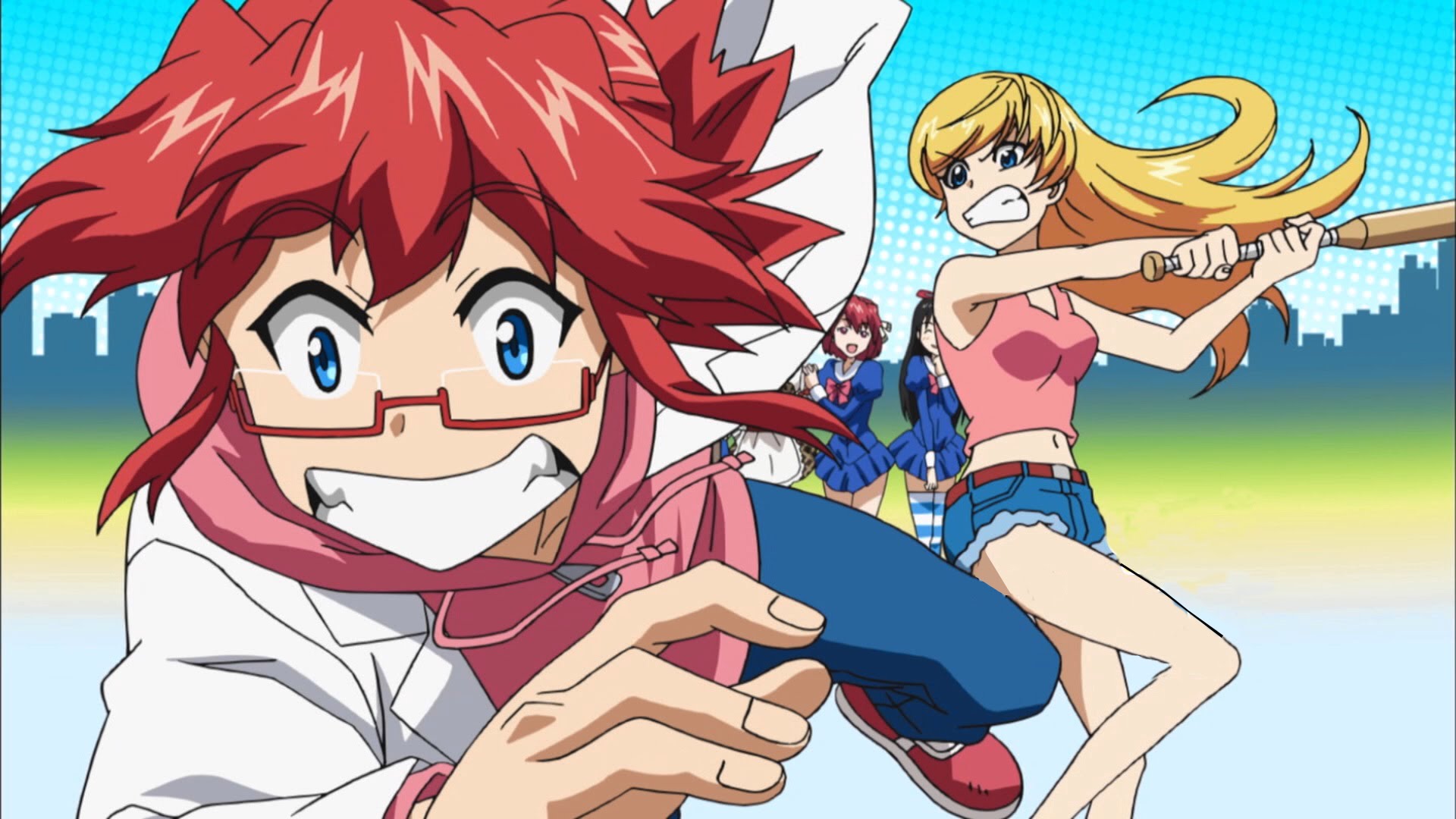 It's a tough life when all you want to do is pootle away on your anime blog – but then real life comes knocking on your door. Welcome to the world of Junichiro Kagami, a gifted genius who once had papers published in academic journals aged just 17, but has since become absorbed by anime, manga and games. He's your typical NEET (not in education, employment or training) and is determined to stay that way – except his sister has other ideas.
Angry at Junichiro's shut-in tendencies, Suzune Kagami arranges a job for him as a substitute teacher at Icho Academy. Suzune is incensed by her brother's initial reluctance to take the post. In his defence, Kagami explains that he suffers from "YD" – a condition in which he cannot do anything that he doesn't actually yearn to do. But the benefits of employment finally win him over (assisted by Suzune waving a baseball bat in striking distance of his prized anime figurines).
Adapted from the 2011 manga series by Takeshi Azuma, its original Japanese title Denpa Kyoshi (Electromagnetic-wave Teacher) revolves around the term denpa – often used to refer to a person who has odd beliefs or bizarre behaviour, which seems an appropriate description for Kagami.
Surprisingly, the reluctant teacher soon knuckles down to his new job, bringing a variety of unorthodox methods (gleaned from his otaku interests) to motivate his students. Initially, this involves getting the students to play a smartphone game which, Kagami reasons, provides a way for him to get an idea of what his pupils are all about.
In the first episode, Kagami is also introduced to the character of Minako – a student in Kagami's class who's also a would-be voice actress with a secret delinquent past. Keeping the classic anime stereotypes intact, their first encounter signifies that the pair – awkward klutz and hard-nosed girl – are going to be battling it out for the foreseeable future. In fact the drama of their initial meeting inspires Kagami to nickname Minako 'Face Punch'.
Ultimate Otaku Teacher runs in the great tradition of school-room manga and anime titles, weaving in elements of comedy and harem tropes along the way. It's a tradition that's given us popular titles such as Negima! Magister Negi Magi, in which the main protagonist Negi is a 10-year-old boy who takes on a teaching role (It's interesting to note that Junichiro bears more than a passing resemblance to Negi with his distinctive red hair). There's also the cult series Great Teacher Onizuka, whose plot involves an ex-gang member who becomes a teacher.
Aside from the classic anime school setting, the series also weaves in some contemporary cultural issues. One plot element revolves around a hidden website used for gossip about fellow pupils, including threats involving the release of personal information online, or "doxxing" as it's referred to in chan culture.
So Ultimate Otaku Teacher gives a nod to the trends in modern internet communities, although its main focus relies on aspects of otaku culture to deliver its humour. Mocking Minako for her acting ambitions, Kagami holds forth on the belief that many otaku view voice artists as god-like characters, not the mere mortal with failings that he views 'Face Punch' as. There's also a passing reference to Kagami providing the science for the invention of an "Anywhere Door" – a reference to iconic anime Doraemon.
Otaku culture has become a niche genre within manga and anime itself in recent years, particularly through titles such as Genshiken which focuses on the lifestyle and interests of typical otaku. At the same time, Kagami is painted with broad brushstrokes to be a very stereotypical extreme otaku – who nonetheless endeavours to be the "hero".
The anime adaptation of Ultimate Otaku Teacher comes from studio A-1 Pictures, best known for popular titles such as Fairy Tail and Sword Art Online. The vocal talents for the series include veteran Hiroshi Kamiya who has previously been cast in Space Dandy, Sword Art Online and Durarara!! Meanwhile, the face behind the voice of Suzune Kagami is Rena Matsui – member of idol group AKB48, here making her debut as an anime voice actress.
Ultimate Otaku Teacher is a series that delivers serviceable slapstick comedy, although there's a deeper level of appreciation involved if you can pick up on the many otaku references throughout.
Paul Browne is the owner of Japanese music website J-Pop Go.
Ultimate Otaku Teacher is streaming on FunimationNow.