UNBOXING: Charlotte Complete Series Blu-ray
March 29, 2021 · 0 comments
It's a series we know a lot of you have experienced, but there are also many of you haven't had seen the super-powered hijinks that ensues in Charlotte.
Which is why we're delighted to be making the series written by Jun Maeda (Clannad, Angel Beats!) available as a complete series Blu-ray for first-time in the UK!
You'll be able to add this to your collection from 12th April!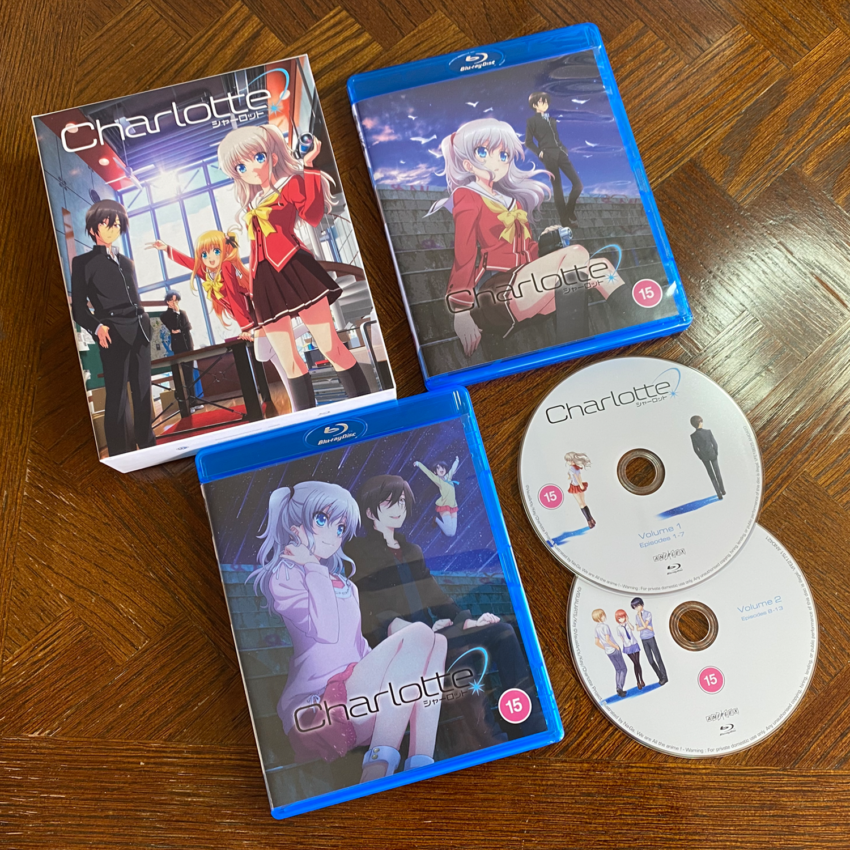 Today we'll be giving you a look at what to expect from this collection!
(At time of writing) we're having a special pre-order offer on this at our shop. So if you're interested in adding this to your collection, be sure to visit our shop HERE and order your copy.
---
WHAT'S INSIDE THIS SET?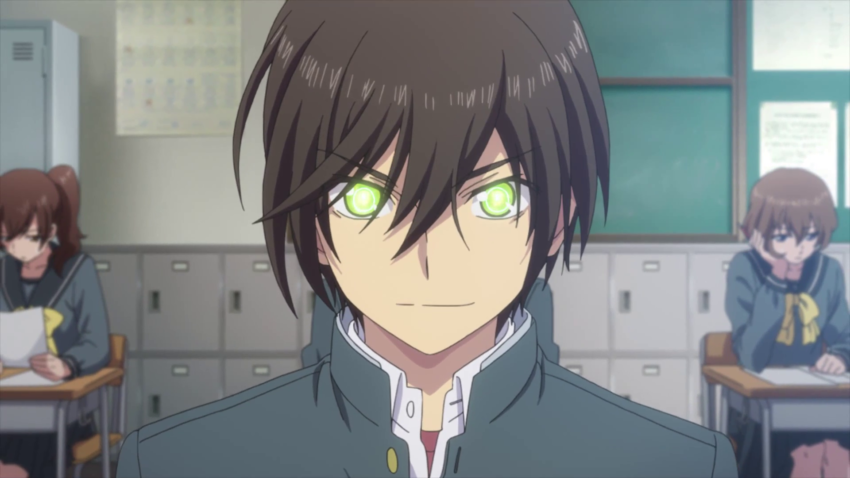 Our Charlotte Complete Series Blu-ray Collection set includes –
• The entire 13 episode series, plus the bonus OVA episode "The Strong Ones", with both English and original Japanese with English subtitles viewing options over 2 Blu-ray discs.
• The set comes packed in a rigid case, with two Blu-ray cases inside – one for each Blu-ray disc.
• On-Disc Extra content across both Blu-ray are
– Clean Ending for episode 3 & 4
– Web Previews;
– "Beginning of a New Destiny" featurette.
---
WHERE CAN I ORDER THIS?
As mentioned, you can order this from our AllTheAnime.com online shop, but you can also order this from other retailers including –
ORDER AT AMAZON UK HERE
ORDER AT ZAVVI HERE
ORDER AT ANIME-ON-LINE HERE
ORDER AT OUR AllTheAnime SHOP HERE
---
PHOTOS OF THE FINISHED PRODUCT
And now it's time for photos of the collection!
---
And that wraps up this unboxing! We hope you're looking forward to adding this to your collection!
Signing out~!
Jeremy
Tagged with: