UNBOXING: Kokkoku
June 13, 2019 · 0 comments
We're just a few days away from the release of Kokkoku: Moment by Moment so it's the perfect time to bring you an unboxing of our Ltd Collector's Edition Blu-ray set. Read on below for all the details about not only the finished product, for those of you not aware of it, the series as well.
---
ABOUT
KOKKOKU: MOMENT BY MOMENT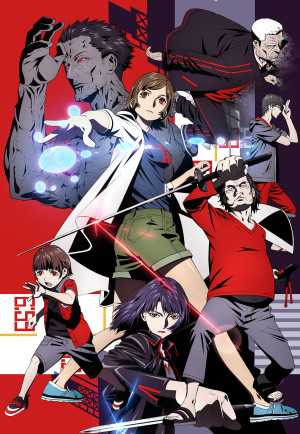 From the studio that brought you Golden Kamuy. Character design by Yasuomi Umetsu (Kite, Casshan: Robot Hunter Casshern, Gatchaman)
Synopsis: A SINGLE MOMENT CAN MEAN THE DIFFERENCE BETWEEN HOPE AND DESPAIR…
It's 6:59 forever…
The members of the Yukawa family have inherited the Stasis Spell, the power to stop time. When they use their power, they enter Stasis, a world where everything has stopped. One day, Juri's nephew and brother get kidnapped.
Trying to rescue them, their grandfather uses the Stasis Spell, but they are suddenly attacked by others who are also able to move in Stasis. It's not a race against time, it's a race outside of time and the dangers are increasing with every non-second in KOKKOKU
You can watch a trailer for the series here:
---
WHAT'S INSIDE? WHAT'S ON THE DISCS?
This collector's edition set all comes packed in a rigid case showcasing some of the visuals from the show. Inside that you'll find a foldout digipack that houses the two Blu-ray discs, and additionally inside you'll find some art cards and an A3 sized poster!
On the discs themselves you get the entire series (12 episodes) with both English and original Japanese with English subtitles viewing options. Also included are textless versions of the opening and closing title sequences and some Japanese promotional videos for the series as well.
---
WHERE CAN I ORDER THIS?
You can order this right now from our AllTheAnime.com online store using the link below
And this is also available to order from retailers including:
Order at Amazon UK Order at Zavvi Order at Anime-On-Line
---
PHOTOS OF THE FINISHED PRODUCT
And now it's time to show you some photos of the finished product! You can click on them to enlarge them too if you want.
---
And that concludes this unboxing of Kokkoku: Moment by Moment. We hope you're looking forward to adding this series to your collection.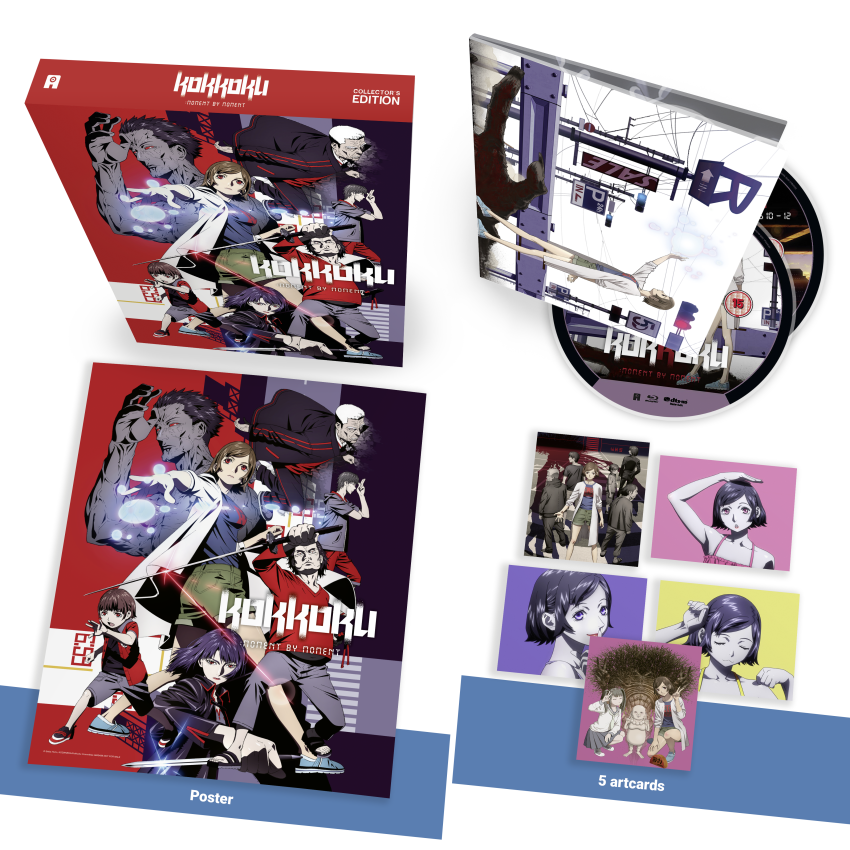 Signing out~!
Jeremy