[Unboxing] Sword Art Online II Part 4
June 21, 2016 · 0 comments
It's been a long time coming since we released the first part of Sword Art Online II and this Monday (27th June) sees us bring you the final part of this series available as a Limited Collector's Edition Blu-ray/DVD set and on standard DVD.
Before we show you what to expect with our Limited Collector's Edition set, a reminder that you can pre-order your copy right now from the likes of Amazon, Base, Anime-On-Line and even our own web shop. This will also be available in HMV stores across the UK.
About Sword Art Online II
Given this is the fourth and final part of Sword Art Online II, the synopsis below will reflect the episodes included in this volume. If you're interested in our previous releases of the series CLICK HERE.
Synopsis: "Continuing ARC 3: MOTHER'S ROSARIO
Hearing rumors about an undefeated player known as Zekken, Asuna decides to mount a challenge. Zekken has been seeking opponents to duel for an ultra-fast 11-hit combo original sword skill. Not a single challenger has been successful so far, will Asuna succeed where so many have failed?"
You check out the trailer for Sword Art Online II from our YouTube channel below.

WHAT'S INSIDE? WHAT'S ON THE DISCS?
Once again we continue with the theme set from our Part 1 in that Part 4 comes packed in a rigid case with a shiny mirror like effect. Inside that you'll find a digipack that contains the two discs (1 x Blu-ray & 1 x DVD). Also inside the rigid case you'll find a 56-page booklet packed with information originally included in the Japanese releases relating to this final chapter of Sword Art Online II including episode guides, character art and an interview the people who were directly involved in the music of Sword Art Online.
In terms of on-disc content you will get
The final five episodes, 20-24, of Sword Art Online II in English and Japanese with English subtitles.
On disc extras include the Textless Opening title sequence (Mother's Rosario version) and the textless closing sequence. Also exclusively on the Blu-ray disc are Original Web Previews and Special Animation "Sword Art Offline II" – Parts 8 & 9.
WHAT DOES THE FINISHED PRODUCT LOOK LIKE?
And now for photos of the finished product. As a note once again because of the mirror like effect we've used on the rigid case, it can be quite difficult to fully showcase this but trust us when we say it's just a shiny as the previous volumes of ours! You can also click on photos to enlarge them.
And for those you who have got your hands on Part 1 with the Limited Edition Box, here's how all 4 parts look together inside.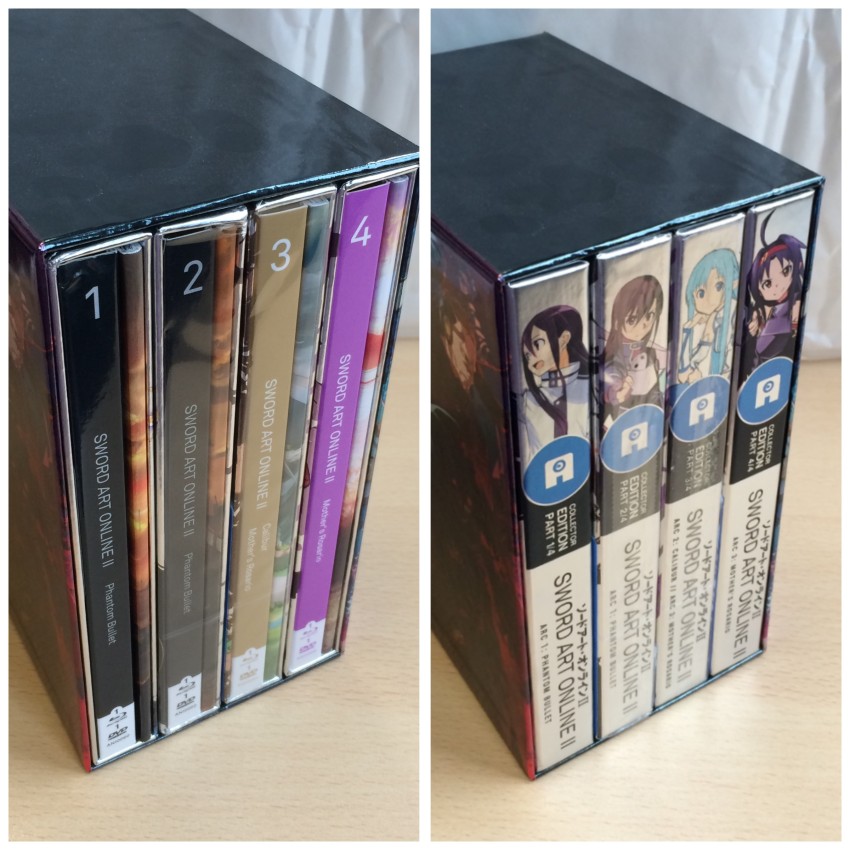 And this concludes our unboxing of Sword Art Online II Part 4 Ltd Collector's Edition. We hope you're excited to complete your collection.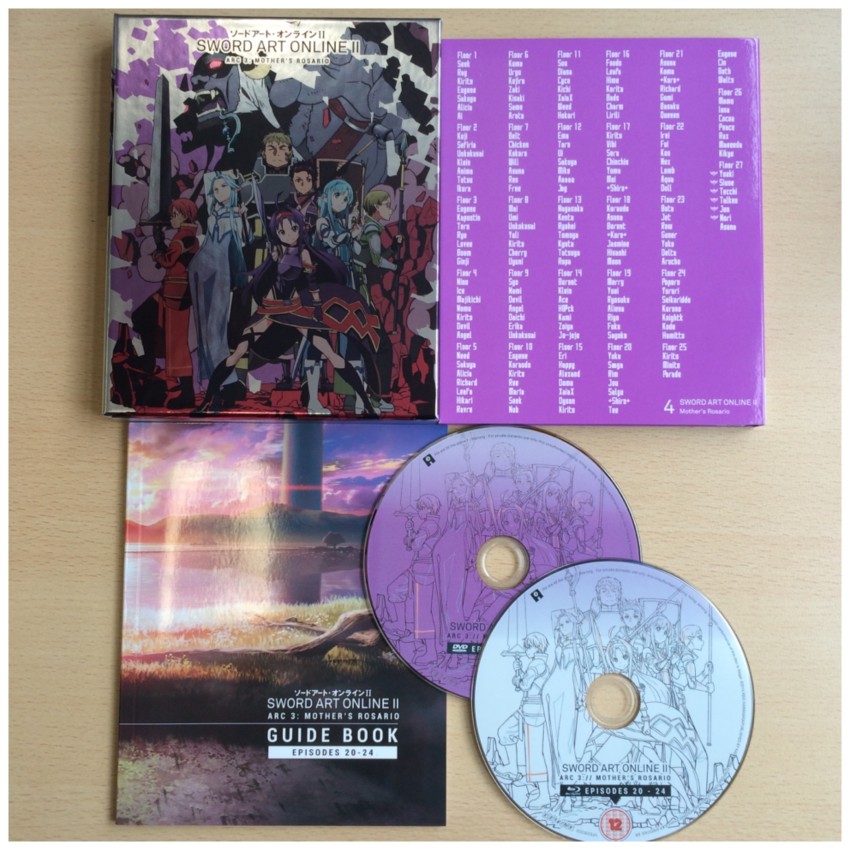 Signing Out~!
Jeremy
Tagged with: