It's been a very long wait for our release of Selector Infected WIXOSS, but the time has nearly arrived to add to this to your collection! We're releasing the series as a Ltd Collector's Edition Blu-ray set on Monday 22nd May – just over a week away!
Before getting to all the juicy details a quick reminder that this is available to pre-order at retailers now along with our AllTheAnime.com web shop.
ABOUT SELECTOR INFECTED WIXOSS
Synopsis: "In the popular game WIXOSS, there are special cards called LRIGs that few players know about – cards that possess personalities and wills of their own. Ruko is a teenage girl who just found one of these rare cards. Now, she can use her LRIG to battle in a strange, dark plane of existence. If she wins, her wishes will be granted – but what happens if she loses?"
If you're not familiar with the series, be sure to have a read of THIS POST that acts a great introduction to the universe of the series.
Check out the trailer for the series below.

---
WHAT'S INSIDE? WHAT'S ON THE DISCS?
Our Ltd Collector's Edition Blu-ray set comes packed in a rigid case and inside that is a digipack to house the two Blu-ray discs and a 36 page booklet.
The 36-page art booklet featuring character information, a special column from a representative of Takara Tomy in Japan talking about developing the game, and two round table interviews. One with the Sound Effect staff and the other with Producers.
On the discs themselves you'll get the entire series (12 episodes) in both English and original Japanese with subtitles.
Also on the discs are Episode commentaries on episodes 1 & 12 along with Textless Opening and Ending title sequences.
---
WHAT DOES THE FINISHED PRODUCT LOOK LIKE?
And now here are photos of the finished product! You can click on them to enlarge them if you want.
And that wraps up this unboxing! We hope you're looking forward to adding this to your collection.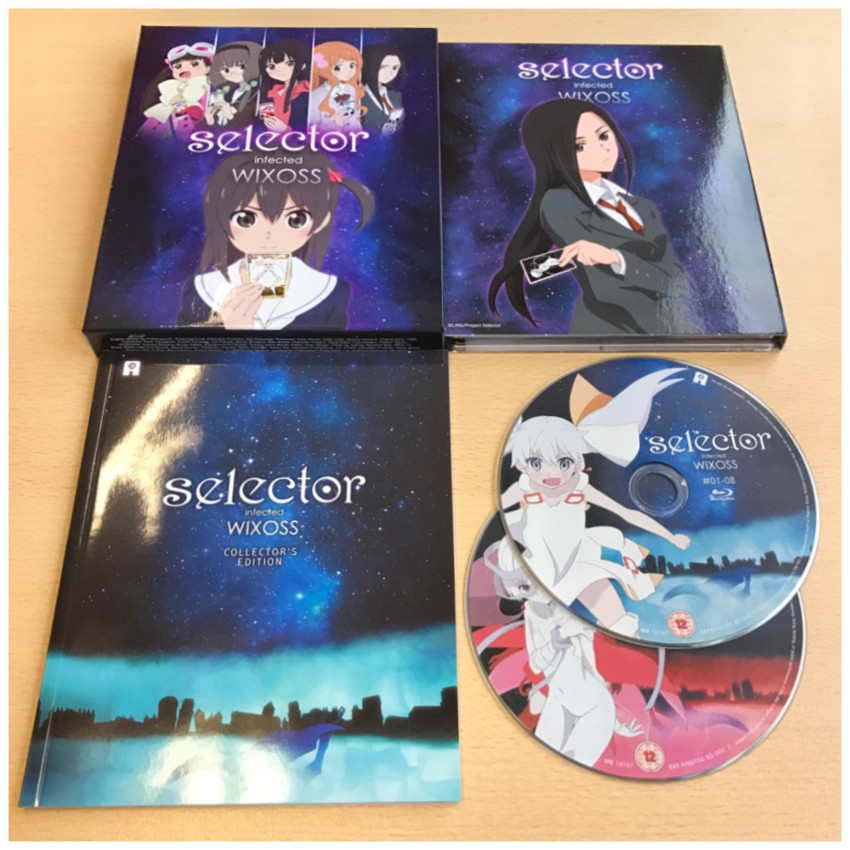 Signing out~!
Jeremy