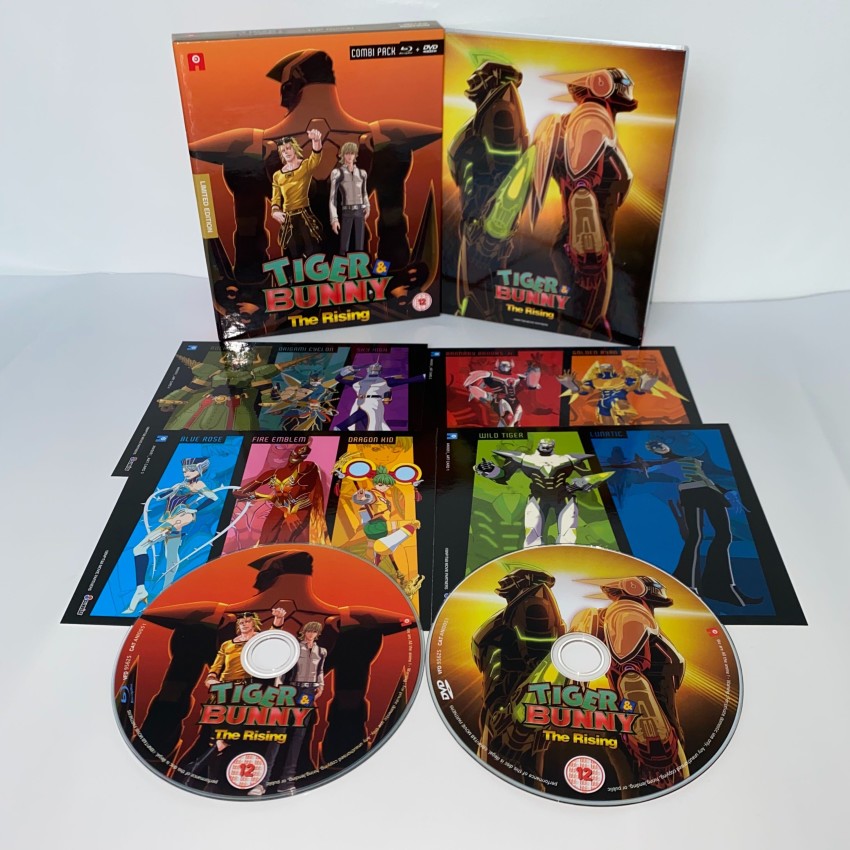 It's been a long time coming but the wait is nearly over as Tiger & Bunny: The Rising is now available on Limited Edition Blu-ray/DVD combi now.
The sequel to Tiger & Bunny: The Beginning takes fans on a entirely unique experience with a completely original story set following the events of not only The Beginning, but also the events of the TV series. (But don't worry, if you haven't seen the series you won't be put out as only mild references to the series are made near the start of the film.)
Our Limited Edition release comes with both the Blu-ray and DVD disc versions included. As well as the main feature (that is both dubbed and subbed) you get a disc packed with content from Japan. The content being:
Theatre Manners shorts
TV Series Special Digest
Weekly Movie (Weekly Hero Countdown)
Digital Art Gallery
Theatrical Trailer
Pilot Trailer
Commercial Collection
Clean Opening and Ending title sequences
Our release comes packed in a rigid case, inside that a digipack containing both the Blu-ray and DVD discs. But in addition to that there 4 exclusive art cards featuring the heroes of Sternbild City.
Check out the images below for a up close look of what you expect when you get your copy.
And that concludes this unboxing post. We hope you're looking forward to the release of Tiger & Bunny: The Rising as much as we are! You can order your copy today from Amazon UK HERE, Base.com HERE, Zavvi.com HERE and through our web shop HERE.
We hope you enjoy our release of Tiger & Bunny: The Rising
Signing out~!
Jeremy