Your Name – cinema update – November 14th
November 14, 2016 · 2 comments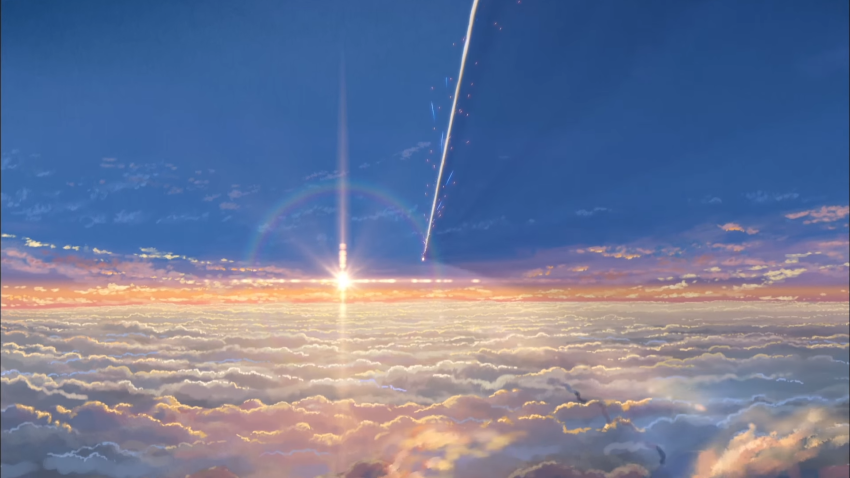 As we get closer to the first screening dates we wanted to share some exciting news with folks about Your Name by Makoto Shinkai!  See below for all the details and stay tuned for the dub announcement tonight around 18:00.
Bigger, platform theatrical
We're really happy to announce that "Your Name" is evolving too!  What started as an exclusive one-day event screening has evolved into a platformed release.
What does this mean?
Simply put we're no longer on one-day so the screenings have grown as detailed below:
– November 18th – November 23rd: Our friends at Showcase will be running the film in 16 of their venues up to the 24th twice a day, once dubbed and once subtitled.
– November 24th: Over 120 venues will play Your Name, the majority in the original Japanese language with English subtitles.
– November 25th – 30th: Select venues are scheduled to hold the film over the following week which so far includes the Vue cinemas in Shepherd's Bush and Stratford, the Odeon cinemas in London (Panton Street), Kingston, Birmingham, Manchester, Southampton along with individual screenings in Brighton (Duke of York), Glasgow (Glasgow Film Theatre), Aberystwyth (Aberystwyth Arts Centre) and Leeds (Hyde Park Picturehouse).
– December 4th: We love the work our friends from the soon to be announced dub (tonight at 18:00)!  So much so that we're hosting a day exclusively to celebrate their work with screenings in 13 venues across the UK and Ireland.
– December 9th – 27th January: We have a range of screenings with independent cinemas booked in for this period in another 4-5 venues so far.
Tickets and more venue information on sale as always through yournamethemovie.co.uk
Please note: The nature of this kind of run means more venues or screenings may well be added over the next few weeks, we'll try to keep folks updated on dates and screenings as we go!
My screening is sold out, will more screenings be added?
We have had lots of queries about adding more screens at existing venues.  It won't surprise you to know the cinemas have been listening – to name a few the Cineworlds in Glasgow, Dublin, Birmingham have all added second screens on the 24th of November while the Odeon on Panton Street in London is now onto its third screen.
Many screens are either sold out (Picturehouse Central recently sold out since our last update) or are selling strong so be sure to grab tickets sooner if you have a preferred venue!
WHERE CAN I CAN WATCH THE ENGLISH DUB AND/OR SUBTITLED VERSION IN CINEMAS?
Given how the scale of release has evolved – we're unable to list it cleanly anymore on the blog so we've pulled our list.  Thankfully you can find the complete list of cinema screening the film in both Japanese with subtitles and with the English Dub at YourNameTheMovie.co.uk split carefully between.
A few of the Vue screens previously labeled subtitled have come back dubbed too – this is completely our bad for not realising it could change so sorry for any inconvenience caused!
WHEN WILL WE KNOW ABOUT THE DUB?
Both the cast and the official dub trailer will go live tonight around 18:00!  Stay tuned folks!
Tagged with:

2 comments
Ed

November 14, 2016 11:01 pm

Hi, I can't seem to find any information about this screening at all: Vue Watford, Screen 4, 24 Nov, 7:30 PM. Is there anywhere I can check for sure whether it's subbed or dubbed?

anthony

November 15, 2016 3:28 am

Pleeeeeeeeease can we have some screenings in Kent? Rochester or Chatham would be very nice. ;)