Japanese Box Office in 2016
February 3, 2017 · 0 comments
Jasper Sharp crunches the numbers.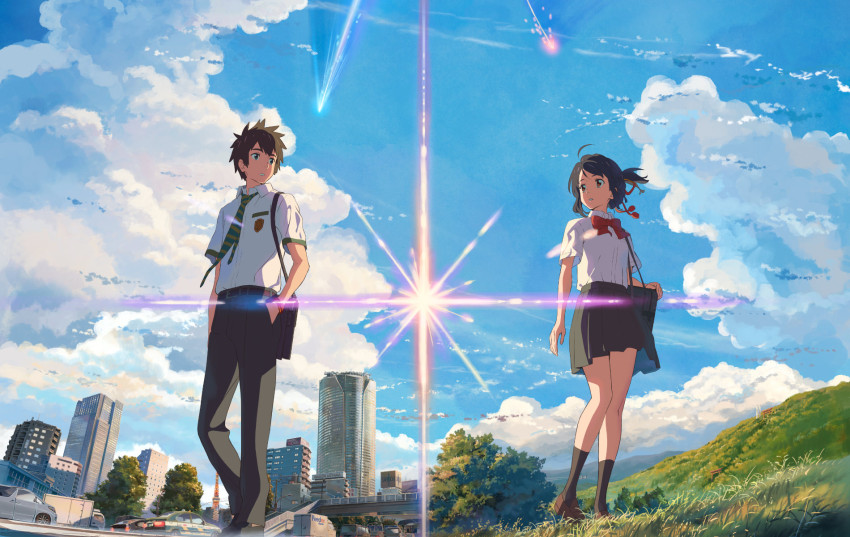 On 25th January, the Motion Picture Producers Association of Japan, or Eiren, released the Japanese box office figures for 2016, affording us our regular annual opportunity to cast our eyes back with an anime-centric overview of the trends and developments over the past twelve months and predict what they might mean for the future (as I've reported in 2013, 2014 and 2015). And indeed, animation continues to dominate at Japan's cinemas, taking up six of the top ten places for domestic earners, while the 3DCG American productions of Zootopia, Finding Dory and The Secret Life of Pets occupy positions two, three and four in the top-grossing foreign productions.
The runaway success story of the year was, of course, Makoto Shinkai's Your Name, which has now out-grossed Spirited Away, making it not just the top anime earner of all time, but the highest-grossing Japanese film ever. If the Ghibli maestro's announcement of his retirement in 2013 prompted a host of articles along the lines of "Who is the next Miyazaki?", one wonders if in a couple of years we might be asking "Who's Miyazaki?"
The domestic takings for Shinkai's body-swap fantasy currently stand at 23.56 billion yen (equivalent to over $233 million). This is almost three times the 8.25-billion-yen takings of Godzilla Resurgence, not even close to snapping at the heels of Your Name in the number two spot, and over double that of the top-grossing foreign release, Star Wars: The Force Awakens, which was released too late in 2015 to figure in that year's rankings. With Your Name still playing Japanese cinemas since its 26th August opening, this figure is sure to rise. This is a success story I would never have imagined when, around the time of Miyazaki's Oscar for Spirited Away, I found myself sat alone in the 47-seat Tollywood cinema in Shimokitazawa watching a DVD projection of Voices of a Distant Star from the director then tipped as the saviour of the anime industry. It turns out someone knew something I didn't.
As Andrew Osmond wrote recently, there'll be no such accolades from the Academy for Shinkai, as the film isn't properly released in the States until 7th April, but Western acclaim hardly seems relevant anyway, given that by the end of 2016 Your Name had also earned around $76 million in China, making it the highest-earning Japanese film in the world's second-largest film market, where it opened in 7,000 cinemas. It also made a pretty penny upon its UK theatrical release, breaking the records for a single-day gross on 25th November when it expanded from its modest opening on 17 screens to 104 the following week – not bad given that non-American animation is still considered a "niche" product.
Your Name was not the only local success story. The domestic box office as a whole grew by 8% to 235.5 billion yen, with cinema attendances rising from 166.6 million last year to 180 million, the highest audience number since the mid-1970s. Local films accounted for 63.1% of overall box office (a rise 23.5% from last year) against the 89.8% for imported films. Ticket prices remained stable at an average of 1,300 yen and the overall number of cinema screens rose slightly from 3437 to 3472.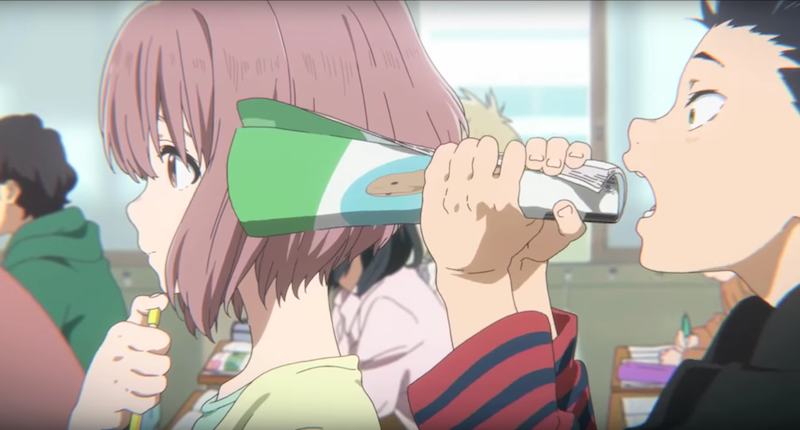 The number of Japanese films released last year was up from 581 in 2015 to 610, just shy of the 2014 record of 615. This figure alone is not particularly meaningful, including as it does live-streamed events and a host of indie or adult films whose profits are negligible. As far as domestic hits were concerned, 2016 is pretty much the same story as every year in recent memory, with films distributed by Toho (including Your Name) taking up eight of the top ten slots. Again, the predictable kids holiday anime favourites featured heavily: Detective Conan: The Darkest Nightmare at number 3; Yokai Watch 2: Five Tales from Beyond… Meow! at number 4; One Piece Film Gold at number 5 (the only Toei title in the top ten) and Doraemon the Movie: Nobita and the Birth of Japan 2016 at number 7. None of these are going to create the sort of crossover ripples abroad as Your Name, although it is worth drawing attention to the year's tenth grosser, Naoko Yamada's A Silent Voice, first because it was distributed by Shochiku, and second because it's getting a UK release in the spring.
Of the four live-action films, the only we are really likely to see in the UK is Godzilla Resurgence, the third Toho reboot of the kaiju franchise, co-directed by Shinji Higuchi and Neon Genesis Evangelion helmer Hideaki Anno, although the film doesn't seem to have a UK distributor at the moment. From the trailer, Hiroaki Matsuyama's big-screen adaptation of Ayumi Ishii's manga Nobunaga Concert at number 6 looks remarkably similar to Nobu Oda, the CG-enhanced re-imagining of the life of 16th century daimyo Nobunaga Oda parodied in the film Uzumasa Limelight. Eiichiro Hasumi's Assassination Classroom: Graduation at number 8 repeats the success from last year of his first adaptation of Yusei Matsui's madcap manga series, while at number 9, Shochiku's Orange (directed by Kojiro Hashimoto), starring Tao Tsuchiya, is a female-centred high-school romantic drama that has gone down the familiar route to the big screen from a shojo manga (by Ichigo Takano) by way of an animated TV series.
In other words, it's business as usual, but despite another phenomenal year for the Japanese industry, with a few notable exceptions, there's precious little sign of originality or anything to get that excited about in the top ten. But then, hasn't this always been the case? For me, 2016 yielded some of the best Japanese releases for over five years, albeit mainly from established directors with a strong track record behind them. After the Storm might not be the best Hirokazu Kore'eda film, but even Kore'eda on an off-day is well worth anyone's time. The documentary Fake, about the supposedly fraud "Japanese Beethoven" Mamoru Samuragochi marked a much welcome return to filmmaking from Tatsuya Mori, the man behind two startling films delving behind the scenes of the notorious Aum cult, A (1998) and A2 (2001). A similarly welcome return to form was Kiyoshi Kurosawa's aptly-titled Creepy, a compelling psychological thriller with an amazing central performance by Teruyuki Kagawa as the oddball neighbour from hell, just out on DVD/Bluray from Eureka. The best for me however was Koji Fukuda's jaw-dropping Harmonium, which is due out (also from Eureka) in March.
The critics of Japan's prestigious Kinema Junpo magazine voted Harmonium the third best film of the year, just ahead of Tetsuya Mariko's gruelling portrait of teen delinquents, Destruction Babies, at number four (another included in the Japan Foundation's upcoming tour and then out on DVD from Third Window Films), and Creepy at number 8. Placed at number 2 in the critic's picks is Godzilla Resurgence, and at number one, another anime… In This Corner of the World, directed by Sunao Katabuchi, a crowdfunded portrait of a young woman in the run-up to the atomic bombing of Hiroshima, in a similar vein to the Isao Takahata tearjerker Grave of the Fireflies. It was the 23rd highest-grossing film of 2016, and who knows, if it were distributed by Toho, it might well have done even better. What is sure however, is that in a post-Ghibli world, overseas fans of Japanese film, be it animated or live-action, have little to worry about.
Jasper Sharp is the author of The Historical Dictionary of Japanese Cinema.
Tagged with:
animation
,
anime
,
box office
,
cinema
,
Detective Conan
,
Japan
,
Jasper Sharp
,
Makoto Shinkai
,
one piece
,
Silent Voice
,
statistics
,
Your Name