Anime Limited to release Rage of Bahamut: Genesis in the UK
January 23, 2016 · 2 comments
Following on from yesterday we have another piece of news to share with you, that being we (Anime Limited) will be bringing the series Rage of Bahamut: Genesis on Blu-ray and DVD in the UK.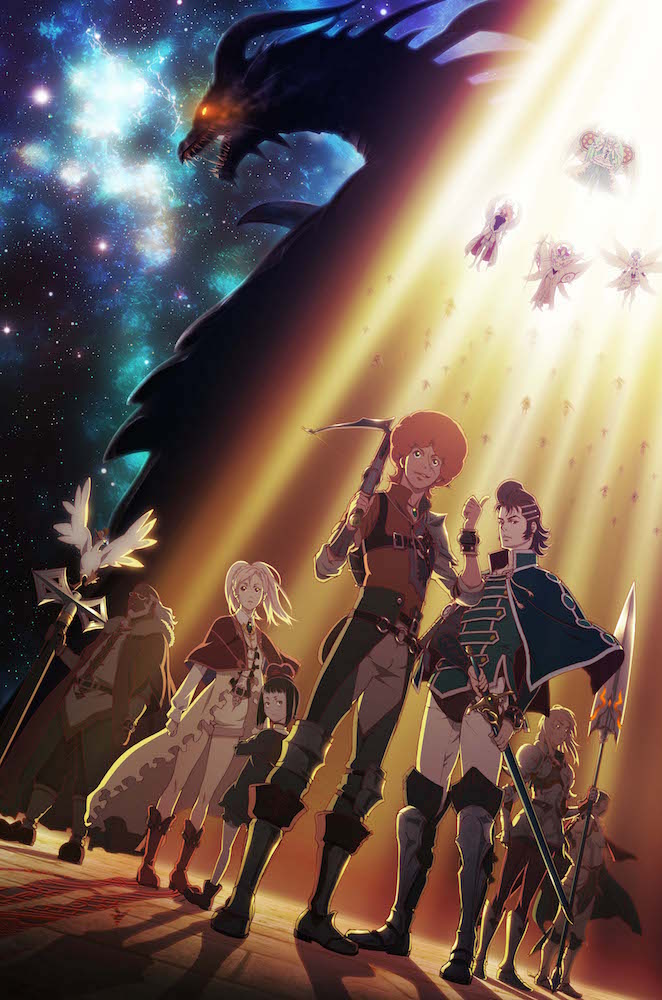 Synopsis: Two thousand years ago, the black-and-silver-winged dragon, Bahamut, terrorized the magical land of Mistarcia. The humans, god, and demons that inhabited the land united forces against the fiend and sealed its power into a key which was split in two, one half protected by gods and the other protected by demons. Now, Mistarcia is a peaceful realm – until a human woman steals the god's half of the key. Based on the immensely popular digital card game, Rage of Bahamut: Genesis is an exciting blend of action and fantasy.
"For those of you who have listened to our podcast, you'll know that this is a series I watched for myself as I didn't think we'd have a chance of licensing it" says Andrew Partridge, President of Anime Limited. "But to say I was very happy when were able to license this is an understatement. This is Studio MAPPA, the same studio who brought you Terror In Resonance, Garu: The Animation, Teekyu and Kids on the Slope, at their finest. The whole feel of the show, especially the character designs, really jumped out at me."
Rage of Bahamut: Genesis will be coming Blu-ray and DVD in late spring/early summer. While we're in the early phase of planning we can confirm there will be a collector's edition style release. Please stay tuned for more details as they become available.
Stay tuned throughout the coming week as we'll have some more news to share with you.
Signing out~!
Jeremy
Tagged with:

2 comments
Simon

January 23, 2016 3:14 pm

Genuinely excited for this. You guys have been knocking it out of the park with Collector's Editions and beautiful artwork. And I LOVE some of the artwork for this series. This will be an instant pre-order for me and I'm sure it'll be the CE I'll be pre-ordering!

Matthew

January 26, 2016 12:58 am

I assume you'll be releasing with Funimations dub. I prefer the Japanese, but you do see a lot of people complaining if something is sub only lol.