We conclude our slew of announcements from the MCM Manchester Comic Con weekend (in case you missed them you can find our previous announcements HERE and HERE.) with a brand new license announcement! We're happy to reveal that we (Anime Limited) have licensed the series Blood Blockade Battlefront (aka Kekkai Sensen) for the United Kingdom.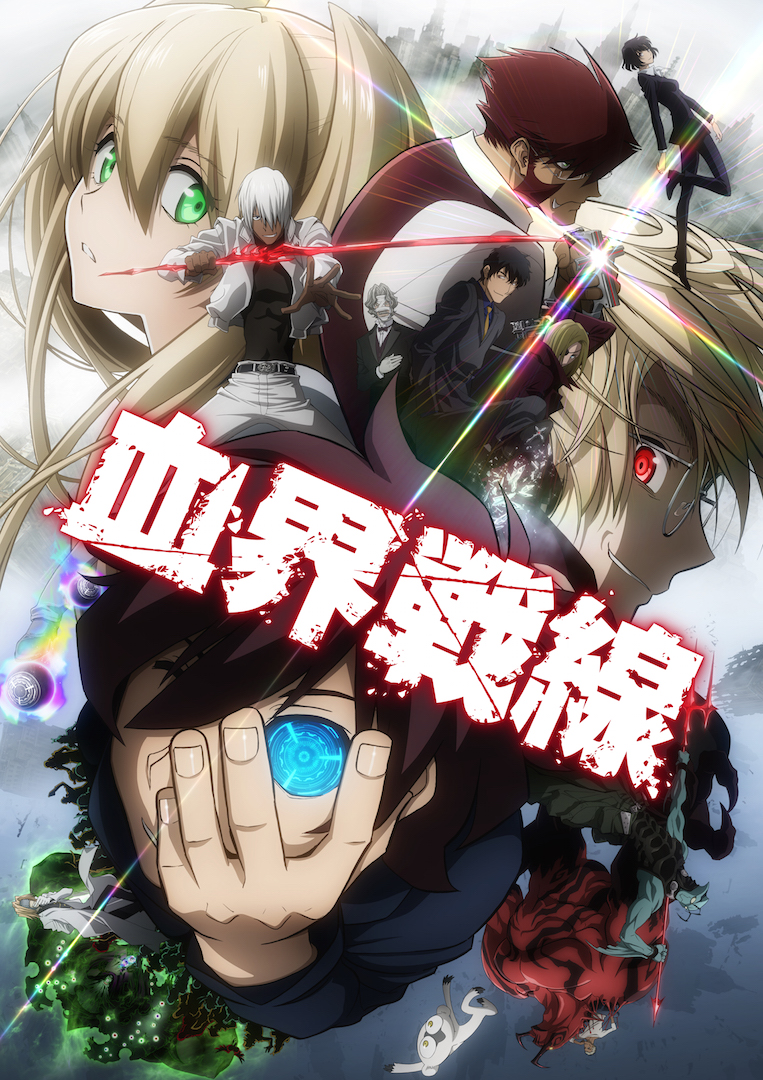 Another trippy series from Studio BONES … this time about a giant, impenetrable bubble over New York City where normal people co-exist with paranormal creatures from other dimensions. Known as Jerusalem's Lot, the bubble is a thriving metropolis full of mystery, monsters, and mayhem. But now, the bubble is facing a threat that could unleash chaos across all dimensions. Enter Leo, a man with a supernatural gift, who runs the Libra Organization, comprised of a gang of super-humans—each with their own unique powers. It will be up to Leo and his ragtag group to save Jerusalem's Lot!
We are happy to confirm we have partnered with Viewster.com to simulcast the series to the United Kingdom & Ireland and the episodes that have aired to date are available to watch right now HERE. In addition to this there will be a home video release from us in the future (TBC 2016.)
"I've mentioned in passing a few times before in various circles but I'm a very big fan of Blood Blockade Battlefront and I'm delighted we've been able to add it to our catalogue" says Andrew Partridge, President of Anime Limited. "The blend of action and comedy combined with the soundtrack have made it one of my favourite shows in recent memory. I strongly encourage any anime fan to give it a try."
So what are you waiting for? Head on over to Viewster.com and check out Blood Blockade Battlefront today!
We want to extend a big thank you to everyone who has come by our booth and attended out panel at MCM Manchester Comic Con this weekend. You can expect some follow up to news from the weekend in the coming days in our next Newswire, so please stay tuned.
Signing out~!
Jeremy