Books: Manga & Anime Go To Hollywood
December 29, 2015 · 6 comments
By Jonathan Clements.
Northrop Davis' opening gambit is a good one – much as many animals share 95% of their DNA, the Japanese and American media industries are almost exactly the same. It's that vital 5% that makes all the difference between, say, a cow and a kangaroo, a difference that he intends to uncover. But his book Manga & Anime Go to Hollywood is neither fish nor fowl, mixing a rather familiar and threadbare account of the Japanese media business with a handful of journalistic interviews, spattered incongruously with comics drawn by his own students.
As a jobbing screenwriter who has sold work to studios, Davis has some appreciation of issues in syndication and development. He also has some golden advice from his lawyer for young writers about sensibly managing one's finances. His personal accounts, of pitching stories to Japanese publishers and the legal issues in selling scripts, offer some interesting anecdotes about modern media. I suspect that such moments come from the book he would rather be writing, and that somewhere on his laptop is the first draft of a tell-all writer's memoir. But nobody wants to buy a how-to book by someone who has never had a script produced. Nor, I imagine, does he want to burn too many bridges by writing his own personal Tales from Development Hell about the several stalled projects he mentions – because those would be manga and anime that didn't go to Hollywood.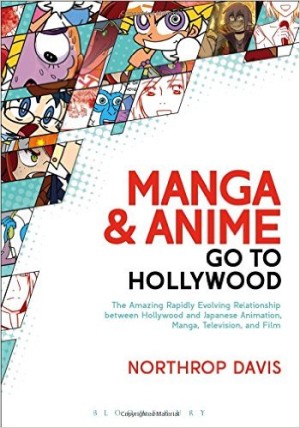 There are some illuminating talks with the likes of Ian Condry, Hikaru Sasahara and Michael Arias. Guillermo del Toro has some pertinent things to say about showing the correct degree of respect to people one is trying to work with, and this interview, along with several others in the book, would have made a great article. There are, in fact, about a dozen classy, informative articles fighting to get out of this book, but hard to glimpse beneath a lot of Media 101 padding.
Davis' approach is strangely old-fashioned, often reading like one of those breathless 1990s accounts of how anime and manga are taking the world by storm. Manga and anime, he claims, "earn tens of billions a dollars a year," citing no actual research to back this figure up. There are a lot of quotes from contemporary internet reportage but far too much of the book simply rehashes earlier publications, pouring in excerpts from works that any serious researcher will already own. Davis presumably intends this to be a textbook in his own class, and collating certain materials here saves him having to photocopy bits of Helen McCarthy's The Art of Osamu Tezuka every semester. Despite his claims to be updating histories from the likes of Frederik L. Schodt's Manga! Manga! The World of Japanese Comics and Dreamland Japan, Davis demonstrates only a passing acquaintance with the scholarly literature that has been published on the subject in the intervening years. His citations from the Anime Encyclopedia lean on the 2001 edition, which has since been twice revised with material directly germane to his thesis, and he has paid scant attention to materials in Japanese, the language in which most Japanese media industry accounts are written!
When I was writing on the Japanese animation industry, I was made to confront the basic building blocks of my proposed topic. What is Japanese? What is animation? What is industry? Answering those questions, which are more elusive than they first appear, generated an entire structure of enquiry and lit up areas previously unseen. I wish that Bloomsbury Academic, supposedly a scholarly press, had pushed similar methodology on Davis. What is this Hollywood to which he wants manga and anime to go? Is it Anglophone finance? Is it West-coast movie production? American audiences? Western media? I think Davis might have benefited from considering some of Ramon Lobato's shadow economies, particularly when one of his interviewees suggests that some movies based on anime can only find their true audience on home video. I wholeheartedly agree that there is a notional 5% difference between the DNA of the Japanese and American media industries, but Davis concentrates on production and reception. He makes little effort to investigate distribution or exhibition, both of which are surely major components of his "Hollywood" paradigm, bearing multiple points of difference with Japan, many of which exert a powerful structural influence on how things are done.
Manga creators, he claims, "have to publish so many pages every week in a serialized manga in order for the stories to be long enough to incite (or inspire) deep character identification among the readers…," entirely putting the cart before the horse. There are financial and logistic reasons why manga have the page-counts they do. And, yes, that has an essential influence on the stories that they tell, but students are surely best served by knowing the influence, not the outcomes.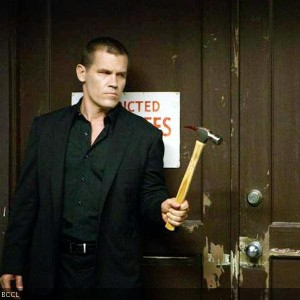 Two later chapters are case studies in specific anime/manga-based live-action feature films, in the style of David Hughes' Comic Book Movies. At a chapter each, you could already fill an entire book with the histories of a dozen such crossovers, from Crying Freeman to Oldboy, Street Fighter to Transformers – I suspect that's another book that Davis could have and should have written. But here he concentrates on just two: Speed Racer and Astro Boy, which did indeed go to Hollywood, but didn't stay for long. Astro Boy, at least, justifies his earlier pages on the history of Tezuka in America, although I dispute whether the 1963 TV show "went to Hollywood" or if the 2009 US-Hong Kong cartoon feature was "anime and manga." As Davis occasionally observes, we are instead dealing here with a multi-nuclear, globalised hybridity, and while the connections between Japan and "Hollywood" are certainly important, they are mere pieces in a transnational puzzle. What of manga products that are adapted by non-Hollywood producers, like Andrew Lau's Initial D or Yang Yun-ho's Fighter in the Wind? What of co-productions below the radar like 30 years of Rankin/Bass TV specials? What about straight-to-video tosh like Tony Randel's Fist of the North Star?
Davis provocatively argues that the tedious box-office flop Speed Racer "…is an utterly inspired and near-perfect adaptation of the original anime, and in fact, it is almost impossible to imagine how the film could be better than it is." In doing so, he demonstrates a winning charm sure to serve him well in lunch meetings with thin-skinned producers, although one wonders about the quality of professional advice he can offer. A hard-nosed money-man will want to know what went wrong and how to fix it; Davis doesn't think it needs fixing at all, so shrugs his shoulders and blames the marketing.
Standing before a class of wannabe artists and writers, I bet Davis is everybody's favourite teacher, starry-eyed and inspirational. At the classroom level, there's nothing wrong with telling people to pursue their dreams (it's actually a fundamental part of his job), and he's sure to sell a bunch of copies of this book to students who will be thrilled to see their comics mentioned in print. This amateur art show doesn't have a whole lot to do with either Japan or Hollywood, but his editors at Bloomsbury have bafflingly waved it all through. In fact, this book's legacy is liable to be as an advert for We Make Manga (no you don't, but bless you), a website that showcases the comics output of his students. Many of them, I'm sure, will walk away from his class with new-born confidence, not because of any airy factoids they've picked up about Japanese media, but because of the sheer energy and enthusiasm that Davis displays for their work, and the cherished memory that their teacher saw fit to reprint their illustrations in his book. Better this, perhaps, than the unrelenting assault on ambition to be found in the notorious Storylining in a Corporate Environment workshop, where the participants are forced to consider industrial issues, and face Sisyphean torments that constantly frustrate their goals. But survivors of that workshop probably have a better appreciation of how the sausage is made.
As for the book, it left me feeling that Northrop Davis has been let down by his advisers and his peer-reviewers, possibly encouraged to scramble ahead in a battle for tenure by rushing out a book before he is ready. An MFA in screenwriting, he appears to have taken "write what you know" somewhat literally, and nobody seems to have pushed him to take a more rigorous academic approach to matters of epistemology and phenomenology – Why do I know what I know? What do I think I know, and where might there be blind spots? It's a shame that there was not a greater emphasis on due diligence at the proposal stage, when a sharp commissioning editor should have noticed that this project was striving to be three different books at once, and was dooming itself to spread too thinly in all directions. In five or ten years' time, when he's Famous Hollywood Screenwriter Northrop Davis, a few pages from this book might be repurposed as part of an insider account to rival William Goldman's Adventures in the Screen Trade. But even Davis himself will disregard the rest.
Jonathan Clements is the author of Anime: A History. Manga & Anime Go to Hollywood is published by Bloomsbury Academic.
Tagged with:
academia
,
anime
,
Astro Boy
,
books
,
films
,
Hollywood
,
Jonathan Clements
,
manga
,
Northrop Davis
,
Osamu Tezuka
,
pseudomanga
,
Speed Racer
6 comments
Edward Callahan

March 12, 2016 11:38 pm

Clements review is a dishonest and unprofessional dismissal of a terrific book Hi folks, When I first read this review, I thought that I did not want to buy this book. Like many of us, I searched first for reviews, although it is news to no one that even good books often get at least a few bad reviews. But I also noticed that Clements seemed designed to slam the book as hard as he could (ironically, first-time book author Associate Professor Northrop Davis is complimentary about Clements books in the preface to his book), and seemed weirdly inappropriate in its allegations. Especially troubling to me was Clements strange speculation about the quality of Davis's teaching and even attacking the legitimacy of Davis's colleagues and publisher's vetting policy. What kind of a scholarly writer jumps the rails and writes speculation about a professor's teaching abilities and colleagues in a book review, especially without providing evidence? And how would Clements be able to read the mind of the author as to the reason he wrote the book (Clements claims that Prof. Davis wrote it just for tenure—despite ample evidence that Davis has been in the center of this field and publishing articles on the subject matter for a long time—and what would be wrong with obtaining tenure partially due to such an excellent book)? Something seemed fishy about that too. And then there is Clements even more bizarre speculation that Davis would rather be writing a screenwriting book instead, but cannot. But first, the teaching: I googled Davis, and found out that he won the premiere teaching award for professors teaching undergraduates at his university campus, which has over 40,000 students. Read about it here: http://artsandsciences.sc.edu/art/directory/mart/davis Not to mention a prestigious research award as well as another research award. As Bloomsbury Academic states on the book's back cover: "Northrop Davis is Associate Professor of Media Arts, teaching Manga/Anime Studies and Screenwriting, at the University of South Carolina, USA. As a professional screenwriter, Davis has sold projects to Warner Brothers, Fox, and Sony/Columbia studios that he wrote as screenplays, and he is a member of the Writers Guild of America, West. Among his awards and grants from the University of South Carolina, he received the prestigious Michael J. Mungo Undergraduate Teaching Award and in 2015 was named a Breakthrough Star, awarded to those who demonstrate "phenomenal commitment" to their fields." So, with Davis vetted by his own large Research 1 University as an excellent scholar and teacher, I began wondering if Clements was equally inaccurate about the book's contents and quality, since he clearly made up statements about Davis's teaching quality, motivations, statements that are tinged with a bitter, personal quality that should have never been in a book review anyway. Still cautious (I'm on a limited budget) and to avoid spending money, I went to my local library, which had ordered it. I was pretty floored when I read this book. It really is terrific. I would at least say "very good." And the review is so wrong. I immediately wondered more about who Jonathan Clements is, and so I did some web research. And discovered the fact that one of his previous books's collaborators was Helen McCarthy, who is a lot more famous and notable than he is in the manga/anime scholarship world (I had read her excellent book on Osamu Tezuka, God of Manga), and she wrote a glowing review on the back of Davis's book's jacket. That should tell you something right there. Here it is: "Fans all over the world, in the West and in Japan, make comparisons between American cartoons and comics and Japan's anime and manga. Northrop Davis has given the debate a new focus. As an academic with one foot in Hollywood and a deep appreciation of Japanese graphics, he's brought together his experience as a writer, comic creator, teacher and passionate otaku in a book that mixes American student art with Japanese industry interviews, facts and figures with fun and a spirit of exploration. This engaging book shows what a fresh outlook can bring to the longest-running debate. It's both an interesting assembly of information and an enjoyable read." - Helen McCarthy, author of A Brief History of Manga and The Anime Encyclopedia: A Century of Japanese Animation" The fact that Frederik L. Schodt also wrote a positive back cover review, and of course Mr. Schodt is the inventor of manga/anime studies, and was friends with the forms of modern anime/manga creator Tezuka himself, and got a big award from the Japanese government for his manga scholarship, really, when viewed together with McCarthy's review, puts the Clements "review" in the shade (and I use that term "review" very loosely here describing Clements's screed). And Schodt's cudos for the book are something that taken together with McCarthy's accolades, must have put Davis (this is his first book) over the moon. And this was another thing that got me to buy the book. Another very odd thing is when Clements claims Davis wrote the book to sell to his students to save him the trouble of photo copying McCarthy's book. A quick check at the University of South Carolina's library showed that the unlimited licensed ebook has been made available for all the students to access free, so once again Clements is off base. So much for that. I preface my remaining comments to follow with the admission that I had a hard time parsing through all the dishonesty/misdirection in Clements's review. Some of the other "odd" things I noticed that Clements wrote are: Stacking the deck again, Clements makes sure not to really tell the reader that the book is packed with original interviews that Davis conducted for the book creative big heavyweights in these interacting fields of manga/anime and Hollywood, which it is. Instead Clements makes the book sound like it is made up largely of internet quotes. As we all know, many respectable publications, like the NY Times, have internet components, and Davis quoting them mixed in with all his original research and book quotes is perfectly legitimate. That's something else that really bugged me about Clements' approach—it is clear that he is trying to make it sound like the book is slipshod and not original when it is in reality a meticulously written, researched and marvelously fascinating book packed with original research. Clements selectively fails to mention the incredible number of amazing images in the book which are the a-b-c's of gigantic manga/anime properties (50 Tezuka images alone, Gundam, One Piece, Berserk, Battle Angel Alita and dozens of other classic titles-- the publisher states that there are over 300 total images!), and how they are always used to illustrate its scholarly points, backed up by Davis's rigorous scholarship and long-time first hand professional experience in the intersection of manga/anime and Hollywood. By the way, the book's build is first-rate, high quality tastefully glossy paper, oversized and all color. And the covers are beautifully designed as well. Hats off to the fresh design, type faces and design inside. Clements makes sure not to tell readers here that the two Hollywood adaptation case studies chapters (Speed Racer and Astro Boy) are very large and in-depth, filled with Davis's original interviews with a who's who of high-level participants in these projects and this field, stellar talents like special effects genius John Gaeta (look him up if you haven't heard of him), director Peter Chung, Geof Darrow, Michaal Arias, who Clements does mention briefly, is well known for being an American director based in Japan who directed an excellent anime feature and was a producer on the Animatrix anime series based on The Matrix (several principals from both anime-confluence projects are interviewed by Davis), Academy Award-winning producer Grant Hill (Speed Racer, V for Vendetta, Tree of Life, Titanic, Thin Red Line, etc.). Instead Clements glosses over these chapters, and never mentions any of Davis's A-list interviewees besides Arias except Hikaru Sasahara and a MIT professor (Ian Condry, another great interview, but that's one of twenty or so Davis did. The book has several more interviews by Tokyo based Professor Yoko Hayashi (Davis's partner on various rights deals where they learned much, which the book benefits because of) with Japanese legendary star manga-ka like Yukito Kishiro (Battle Angel Alita—adapted into a now filming movie produced by James Cameron and directed by Robert Rodriguez) and Matsumoto (Captain Harlock) and anime directors like Watanabe (Cowboy Beebop). There's gobs new in the book about how these industries operate/interface, their similarities and differences, with original interviews with other top producers like Roy Lee (of the Warner Brothers long in-gestation Death Note adaptation-- Lee has also won an Academy Award for Asian movie adaptation The Departed) and Ken Tsumura, producer on the Astro Boy live action/CG adaptation. There is also a great interview with an international copyright lawyer about the differences between the Japanese and American copyright systems and how it impacts the creators' power. And many more original and fresh interviews with successful creative participants in this hybridity, honestly discussing the process. Clements again tries to make Davis appear like a slipshod author rehashing previous scholarship—by Clements not telling the review readers that Davis clearly explains in the preface why he quickly re-covers the history of manga and anime (to benefit new readers who have not read the older books on that subject, so that they will have the tools to evaluate Davis's later chapters' extensive original research about Hollywood and manga/anime's relationship -- and because there is updated information that has come forward since Schodt/McCarthy and others' excellent books were first published years ago)- before moving into the latter half of Davis's book that is packed with Davis's new original research. Clements alleges that Davis just threw in his students' manga for no reason. In trying to make that case, Clements omits the fact that Davis explains in detail (on page 61) the logical reasons why he used student work in Chapter 2 and the final chapter (I personally loved those student manga for their fresh expression of hybridity and illustration of manga characteristics—Prof. Davis teaches perhaps the only manga production class in a university outside Japan. And regarding Clements pompous comment about their quality, Davis never claims his students are pro mangaka, but most of their work is really cool. Clements remark there reminds me of someone who comes long after the fresh creator has died, and is symptomatic of someone trying to ossify and make a suffocating dogma out of something fresh.). This book, unlike Clements review, has a fresh perspective that helps to move the field forward. Clearly Davis's experience in his career at the nexus of these forms inform this, and thus "write what you know" truly is appropriate here. And his students are part of that movement, representative as they are of hybridity of young creators worldwide. I feel that Tezuka would have liked this. His own innovations had hybridity. He always sought new influences and theories from the outside. Even establishing magazines to bring in "out of the box" creators to invigorate the main stream manga industry. Catty authors are one thing (Clements bizarre statements about Davis's motivations are evidence enough of that, and coupled with everything else I cite here, is a reason that Amazon.com no longer lets authors post customer reviews about other authors' books), but what I find most fascinating is Clements willingness here to directly bash his own publisher, Bloomsbury Academic, slamming their scholarly vetting of Davis's book (again, on what basis does he claim this? To me, this book seemed end-noted and cited to a scrupulous degree, very well organized. And every statement is backed up with various kinds of testimony or citation—it also is written very clearly, and in fact it reads smooth as silk). Clements must have upset Bloomsbury Academic with these allegations. After all, he is the one citing things not in the book, and otherwise slanting the facts. And does that then mean they don't properly vet his books either? I do agree with the one compliment he gives Davis about book's thesis. Davis hangs the book on a wonderful divergent DNA thesis, and it works all the way through to the end and Arias validates it in his interview. But why the rest of this personal-sounding, unprofessional and unsubstantiated pan? As Clements is a competing author to Davis in a tight academic space, that might explain it all right there. Fortunately, successful and secure authors and also readers like me totally disagree, and welcome this wonderful new entry into the canon, and the first ever book on the ongoing relationship between manga/anime and Hollywood, and I'll bet so will you if you read this valuable and fascinating book. Clearly representing an enormous amount of work, Davis and his team must be very proud of what they achieved here. I personally feel that this is an instant classic. As Fred Schodt writes on the back of the book cover at the end of his brief analysis of it, "Kudos for a book both educational and entertaining!" Thanks for reading this, A thoughtful manga/anime fan

Jonathan Clements

March 13, 2016 4:54 pm

Hi Edward Thank you for taking the time to post such a long comment. I am sure Northrop Davis really appreciates the effort taken by a total stranger to not only seek out his book and read it in reaction to a bad review, but to compose such a long meditation on it. I'm not sure you really needed to copy out bits of the press release and his curriculum vitae as well, but I'm sure your intentions were honourable. I think you have misunderstood the difference between an endorsement intended for the marketing of a book, which is what Helen McCarthy and Fred Schodt have provided, and a review, which is what I wrote. I have no idea what their actual opinions of the book are, and frankly, neither do you. Contrary to your assertion, they did not write reviews. Tom Arden did, though, in MyM magazine this January. Here's a quote from his: "Manga and Anime Go To Hollywood is a breathtakingly bad book. It's execrably written, maddeningly disorganised and a brass-necked exercise in self-promotion..." Do you think he's bitter and dishonest, too? It's true that I have it in for Bloomsbury Academic here, because they appear to have dropped the ball in a spectacular fashion. They should be ashamed of themselves for letting such a terrible book through their vetting process. As I suggest in my closing remarks, given more time, given more diligence, given friends who told him what he needed to hear, rather than what he wanted to hear, Davis could have written something good. Bloomsbury Academic also published Casey Brienza's Manga in America, which is an excellent, exemplary book on every level (and I say so on this very same blog… do you think I have it in for her, too?). I suppose by your logic, you'll have to avoid reading it if someone as vindictive as me likes it. It's a shame, too, you will never know the joy of reading Rayna Denison's Anime: A Critical Introduction, also published by Bloomsbury, and also given a glowing review by me. Do you think they were "upset" by what I wrote about those books? You seem to be unaware of how academia actually works – it's not merely a matter of checking an author's spelling; actual scholarly publishing requires a process of peer review, whereby any objections along the lines of mine should be brought up before a book is published, so that an author is able to write a better book. That way, nobody's time is wasted: not the author's, not the publisher's, not the reader's… and not mine, apparently having to explain this. I disagree that my review was "unprofessional and unsubstantiated", but there's little I can do to offer further evidence beyond posting the whole thing again. If it seems "personal" in places, regarding Davis's teaching, that's because I was trying to think through the reasons why he would make such a literary blunder, and to suggest that just because he's a poorly organised writer on the subject, doesn't mean that he is not a good teacher. And, on the basis of the personality he puts across, and the awards he has received, sure, I bet he is a well-loved teacher in the classroom. That's not a personal attack, you dolt, that's me looking around for something to say in mitigation. As for your other insinuations, they can all be easily dealt with by actually reading the words that I wrote, rather than your misrepresentation of them. I'm glad you find Davis's work so "marvellously fascinating." I do not. Unfortunately, you seem unwilling or unable to address any of the very real flaws I point out in the book, instead resorting to ad hominem attacks and sophomoric lists of things that you saw. I can't help you there. Only learning more about the anime and manga world will help you. I'd give you a reading list, but why would you listen to me…? I see your second comment now wants to add "professional slander" to your catalogue of allegations. I'm not sure those words mean what you think they mean. Jonathan Clements

Edward Callahan

March 13, 2016 3:29 pm

I noticed that my comment is awaiting moderation, so please correct my typo in an opening sentence, to now read: But I also noticed that Clements is determined to slam the book as hard as he can (ironically, first-time book author Associate Professor Northrop Davis is very complimentary about Clements books in the preface to his book), and is extremely inappropriate in several of his statements, which to me, almost border on professional-slander. Thank you!

Edward Callahan

March 13, 2016 4:54 pm

Since I am not a lawyer, please change to: But I also noticed that Clements is determined to slam the book as hard as he can (ironically, first-time book author Associate Professor Northrop Davis is complimentary about Clements books in the preface to his book), and is extremely inappropriate in several of his statements.

Edward Callahan

March 13, 2016 7:15 pm

Hi Mr. Clements, Thank you for responding. I am glad you appreciate my sincerity, and I want to tell you that since I learned about you, I very much like your co-authored book containing all those plot summaries from the Japanese TV industry, The Dorama Encyclopedia. And so I am sorry to have to call you out like this again. It seems like here you are attempting to appear reasonable and balanced, perhaps realizing how unprofessional your review sounded to quite a few of us who saw your blog. However, once again you are being less than accurate. Someone like Helen McCarthy would NEVER put that kind of endorsement on a book without feeling it was very good. They do not get paid for that. This is a scholarly book, and thus the publishers do not pay for the back cover opinions of these experts. The idea that any high level scholar with a solid gold reputation and a major mover and shaker in the academic world would write such an endorsement for money is pretty outrageous. I assume you are not inferring that. Yes, of course the publisher uses it for marketing, if they are so lucky to get such a positive mini-review from such prestigious sources as those two luminaries, and a willingness and generosity (after all any ethical person would have to read the entire 440 page book to be willing to craft such a statement on the cover and know it was accurate) of spirit. Why are you trying so hard to downplay the significance of their opinions by trying to tie them into commercialism? That's not fair to them, the author or Bloomsbury Academic. Because they differ from yours? What's wrong with that? Regarding reviews, I can keep bringing up the book's back cover as a response, and, also it is a new book and it will garner many favorable reviews among the forward thinking and open minded. And of course, like any book, it will also get some negative reviews. That is not the issue. The issue is: You didn't present his arguments fairly, and I think anyone who will read the book and your review will agree, even if they don't like the book (which personally I can't imagine any open minded person would, but everyone has a right to their opinion). Also, I brought his CV up to illustrate that your speculation on his teaching and colleagues were entirely inappropriate and baseless, in a way that doesn't engender respect for your sense of fair play and in fact makes you seem careless and mean. And of course Bloomsbury has an academic review process-- scholarly publishers must, including outside reviewers, along with those who are blind reviewers, and requires full response in writing by the author, and a presentation of all the reviews and the author's plan to remedy the notes the author and their editor feel are appropriate, and then a presentation of all of that to the board of directors for a decision. You publish with them, right? Or, as I said, is it they are only rigorous on your books, and not on his? Of course you and I can go ahead and keep responding here, but I want to get back to re-reading, enjoying and learning from this comprehensive and fast paced, cool book. I have made my points and anymore will make us appear like those two feuding academics in Pacific Rim. I say let the book's readers decide if it is as McCarthy writes, "This engaging book shows what a fresh outlook can bring to the longest-running debate" or not, and in my opinion, our back and forth here about this indicates that the book is achieving one of it's aims! I just hope that you are a little more careful next time before you are about to write a review like that. But that's up to you. Thanks! Respectfully yours.

Jonathan Clements

March 13, 2016 9:21 pm

Hello Edward It's Dr. Clements, actually. I'm surprised that didn't come up in all your research. In that capacity, I have written both peer reviews and blurb endorsements. They really are very different things. If you cannot see what a ridiculous straw-man argument it is for you to imply that they are the same, then there is nothing I can do for you. Should I call you Edward, or am I speaking to more than one person now? You now seem to be implying that you are representing some sort of hive-mind of "quite a few of us" – being a group of people, a council of the "forward thinking and open minded" who don't know how peer review works, but have strongly held opinions about the nature of professionalism? If so, does any one of you actually want to address the issues I raised in my review, or are you too busy assuring each other I must be really mean? Are you speaking for Helen McCarthy? Because you seem to think you are, or otherwise able to read her mind. Are you speaking for Bloomsbury? Because you seem to think you are (and, it seems, oddly informed about their editorial process for a random passer-by). Of course, I understand that you are speaking for Northrop Davis, which is a real shame, because by skirting the issues, refusing to engage with the actual criticism, and simply resorting to further mud-slinging, you are doing him precisely the same sort of disservice that I suggest was done to him before his book was published. It's not just that you seem incapable of answering the actual questions in my review, it's that your attempts to do so only make things worse for your subject. If I truly had a grudge against Davis, my review would have been significantly shorter. I wouldn't have tried to make excuses for his book by offering the possibility that its genesis might have been born out of tenure-track politics. I would not have pointed out the apparent goodwill and confidence he instils in his pupils. I would not have offered him the get-out clause that McCarthy's Tezuka book might be used in class (by pointing out that it's freely available to all his students, you've scored a real own-goal there, ably demonstrating it's nothing but padding in his book). I would not have noted that at least some of the blame might lie elsewhere, with editors unwilling to press him towards greater due diligence. I would not have noted the possibility that some of his approaches would work well *in* Hollywood, but had no place in academic discourse. Instead of seeing those comments for what they were, lifelines thrown to a first-time author who was plainly out of his depth, you accuse me of malice. As I suggest in my last paragraph, I think that even Davis himself is going to feel a little sheepish about this book when he is older and wiser. I would dearly love to see some "responding" here, but I have yet to see any from you. Instead, you cling to the back-cover blurb as if it is some sort of rebuttal, and do not dare to address the issues raised in my review. No, I am not published by Bloomsbury Academic; I have no idea why you would assume that, but you do seem to assume rather a lot. So I'm afraid I shall not be taking your advice to be "a little more careful" next time. I have written several reviews since this one, and I have used precisely the same level of diligence and care in approaching those books. One of them, in fact, was a true delight, and very much the book I wish that Davis's had been. Once you've finished reading, and re-reading, and re-re-reading his work with such creepy fanatical fervour, maybe you could give that one a whirl. It really is very good: http://blog.alltheanime.com/books-youve-got-sex/. Not that I would know, apparently. Jonathan Clements