Manga Studies: Ten Books to Own
April 24, 2016 · 0 comments
By Raz Greenberg.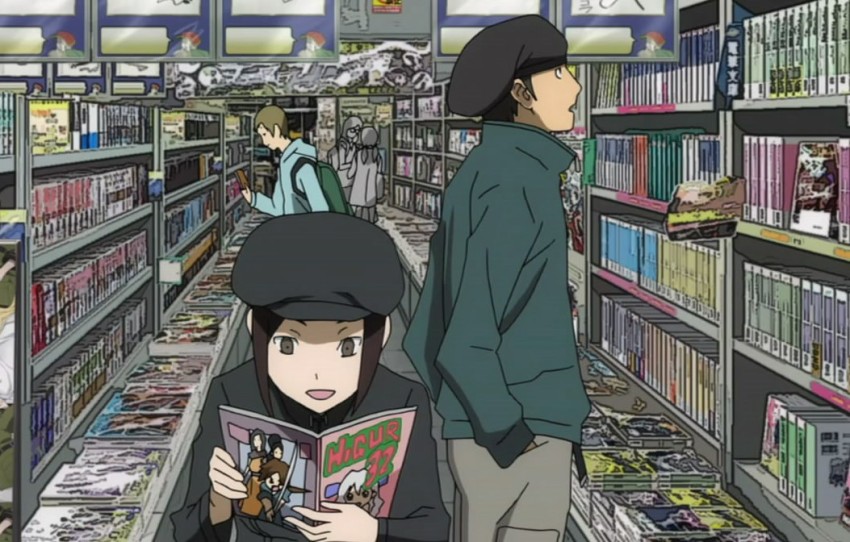 Following up on Andrew Osmond's list of scholarly books on anime, the list in this post is meant to provide readers with a starting point for books about manga. On the understanding that manga does not exist in a vacuum, and that it's also a part of the larger world of international comics, you'll also find books here devoted to general comics scholarship and Japanese art. Other than that, there is no attempt to place an item on this list in a "higher" position than the other – they're all good. While aimed more at casual readers, I believe academics will find a lot to explore in this list as well.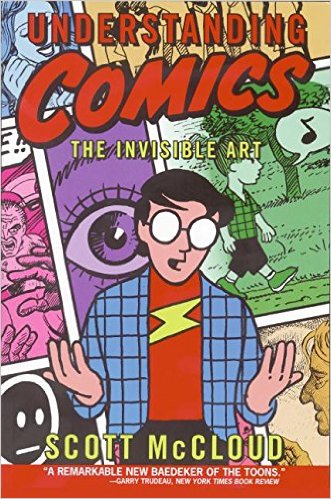 Understanding Comics: The Invisible Art by Scott McCloud
In 1993, artist Scott McCloud wrote and drew this book, laying the foundations for comics scholarship, and over 20 years later it remains the definitive text in the field. McCloud begins by asking just what comics are, and then proceeds to examine the building-blocks of comics' storytelling – design, layout, text-image relationship and more, all while providing examples from all over the world, including Japan. A must-read. McCloud was one of the first American comic artists to be influenced by manga, and his work remains a fine example of how an American artist can draw inspiration from Japanese comics rather than just mindlessly imitating them. Read his latest masterpiece The Sculptor to get an idea of what I'm talking about.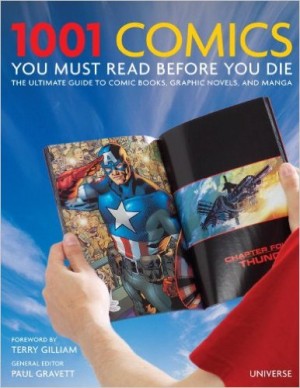 1001 Comics You Must Read Before You Die by Paul Gravett
Some would argue that attempts to compose a list of canonical works in any form of art,  especially under the provocative title of "things you must do before you die", is an act of dubious scholarship. But even so, this volume by UK comics expert Paul Gravett, nicely divided into historical periods, does an excellent job in placing manga works within the context of the world's comics scene. You don't have to agree with Gravett's choices to get a sense of how works like Lone Wolf and Cub are very much a part of not just the Japanese comics industry, but of comic art as a whole. And regardless of how useful it might be for researchers, you're likely to expand your future reading list after reading this book.
Manga! Manga! The World of Japanese Comics by Frederik L. Schodt
If McCloud's Understanding Comics is considered to be the bible of comics studies, Schodt's book, originally published in 1983, was considered for many years as the bible for manga studies. At a time when most readers in the western world didn't even know there was such a thing as Japanese comics, Schodt wrote the ultimate introduction to it, tracing its roots to traditional Japanese arts, mapping leading genres, and explaining how it all related to Japanese life and culture, giving his readers a taste of just how rich and varied the world of manga is. Many years have passed since the publication of Manga! Manga! and many changes have taken place, but the book remains highly relevant, and for those who are mostly familiar with the work of today's manga artists, it provides a much-needed historical perspective.
Hokusai: The First Manga Master by Jocelyn Bouquilard and Christophe Marquet
When artist Katsushika Hokusai coined the term "manga" for a large collection of his works in the 19th century, he had no idea this term would one day signify one of his country's largest popular industries. And while most of what Hokusai defined as "manga" wouldn't exactly fit with what readers now consider as comics, some of these works can certainly be considered as forerunners of modern sequential art. As Schodt explains in Manga! Manga! they were also forerunners in the production of Japanese popular visual art that gained success and acclaim both in and outside Japan. There's no shortage of books devoted to Hokusai and his work, and if you'd like to learn more about him, Bouquilard and Marquet's book is a very good place to start. It introduces the background to Hokusai's work, his life and sources of inspiration, and then moves on to the discussion of common motifs in his manga works and their sources in Japanese culture, all accompanied by beautiful illustrations.
Dreamland Japan: Writings on Modern Manga by Frederik L. Schodt
As western readers' exposure to manga grew, Schodt published this follow-up volume to Manga! Manga! in 1994, which examines the world of Japanese comics at the end of the previous millennium. Dreamland Japan is more of an anecdotal work, divided between chapters that deal with the social roles of manga, an examination of several artists and their work, a tribute to the late Osamu Tezuka and thoughts about the future of the industry. Not all of the segments stand the test of time (the chapter about manga in the English-speaking world is understandably outdated, and best replaced by Casey Brienza's Manga in America), but Schodt's engaging discussion of issues such as manga and censorship, the representation of race in manga and the relationship between Hayao Miyazaki's Nausicaa of the Valley of the Wind manga and its anime adaptation remains as fresh and though-provoking as it was when the book was originally published.
Adult Manga: Culture & Power in Contemporary Japanese Society by Sharon Kinsella
Like Schodt, Kinsella also examines the social role that manga fulfill in Japanese society, but does so in a drier and more academic tone, with less focus on content and more on industrial and social aspects. Nonetheless, her book provides a fascinating look into the manga production process (as part of her research, Kinsella examined the manga publishers' work routine closely) and offers deep insights about the place that manga employs in Japanese culture. For a much lighter-hearted investigation of the inner workings of the business, see some of the scandalous stories in Jonathan Clements' Schoolgirl Milky Crisis: Adventures in the Anime and Manga Trade.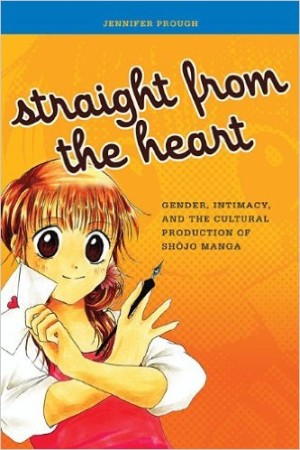 Straight from the Heart: Gender, Intimacy, and the Cultural Production of Shojo by Jennifer Prough
Like Kinsella, Prough also examines the social aspects of manga readership, but does so through a narrower focus, concentrating on Shojo manga. Her study of the genre packs an amazing amount of info into a very slim book – the history of the genre in the context of that of the entire manga industry, relationship between the industry and its readers, and content analysis – all in highly readable fashion that nonetheless manages to be serious and academic. For more on the subject, see also Kinko Ito's A Sociology of Japanese Ladies' Comics.
Japanese Visual Culture: Explorations in the World of Manga and Anime, edited by Marc W. MacWilliams
This book is a collection of essays that are only loosely connected, other than the fact that they all deal with manga and anime. But each essay is a gem. Highlights include discussions of the Shojo genre, the representation of World War II in manga, and the view of manga in light of the attacks of the Aum Shinrikyo cult. An excellent supplementary read to both Kinsella's and Schodt's books that cover similar subjects, and the articles about anime also make a great reading.
The Art of Osamu Tezuka: God of Manga by Helen McCarthy
Both MacWilliams' book and Schodt's two books contain pieces that explore the works of Osamu Tezuka, Japan's "God of Manga", and Schodt has also written another great book devoted to Tezuka's most iconic hero (The Astro Boy Essays). But McCarthy's book remains the ultimate introduction to Tezuka and his work. Don't be fooled by the coffee-table size and the glossy paper: this isn't just an illustrated guide to Tezuka but a thorough examination of his work, in comics and animation, with both major and little-known parts of his bibliography and filmography getting the spotlight. In essence, this could be called "The Tezuka Encyclopedia." It's the place to start reading about Tezuka in English, and the documentary DVD included with the book provides fascinating additional look into Tezuka's life and his work process.
God of Comics – Osamu Tezuka and the Creation of Post-World War II Manga by Natsu Onoda Power
McCarthy's book is a great introduction to Tezuka's works, and Power's book provides a great analysis of these works. Power, a theatre scholar, devotes most of her book to theatrical and cinematic elements in Tezuka's style, from his frequent use of silent pages, through his famous "star system" of characters to the dual gender roles of Princess Sapphire in Tezuka's pioneering work Princess Knight. This is not only the most thorough analysis of Tezuka's work done in English, but it also exposes readers to Tezuka's rich world of artistic influences.
Manga studies remains an ever-growing discipline. There are academic essays on the subject to be found throughout the ten-volume run of Mechademia, for example, while Jonathan Clements's Manga Snapshot column in Neo magazine has been analysing a different manga magazine, every month, for over a decade. The Comics Journal's Ryan Holmberg has been running a series of articles on manga that are sure to entirely re-orient the western world's sense of this medium. The ten books recommended here are merely a gateway to an entire world of Japanese comics.