Newswire #66 & #67 – 12th April 2016
April 12, 2016 · 0 comments
After an incredibly busy week behind-the-scenes at Anime Limited HQ today we bring you a double edition of the Newswire. There's lots of notes to talk about so read below for the details.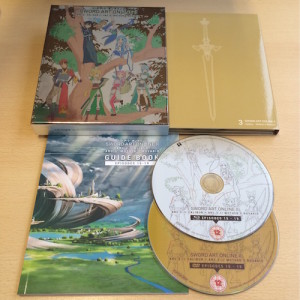 ~ First of all our new release this week is Sword Art Online II Part 3 on Limited Collector's Edition Blu-ray/DVD and standard DVD. You can check out our full unboxing of this set HERE.
~ So let's cut to the chase, there's been some movement on dates. Unfortunately this is due to a variety of production related details that we couldn't foresee. Here's a breakdown of what's been impacted.
We know it's been set for release next week but unfortunately A Letter To Momo has been pushed back. This is because we weren't happy with the quality of the a finished sample we received of the product. Because of this, we made the decision to push back our release while this issue gets rectified. We really don't like having last minute changes such as this, especially in this instance given it has been a long wait for our release, and we know you don't like last minute changes either, so we're very sorry for this. We have a level of quality you expect from us and that's why this decision was taken. The new release date is 2nd May.
Psychic School Wars will now also be coming out on 30th May. The reason for this shift is that there was a glitch detected that had to be rectified, Because of this the date has shifted back to 30th May. It's literally as simple as that.
Expelled from Paradise, we know it's been a while since this was mentioned. Unfortunately this is shifting back a tentative date of 27th June. We're hoping there'll be more of an update on this soon.
~ If you're in the Stoke area this Thursday (14th April) Miss Hokusai is being screened at the Stoke Film Theatre. You can book your tickets for this screening HERE.
~ In case you missed it, we announced that we (Anime Limited) will be bringing the series Your Lie In April to the UK on Blu-ray and DVD later this year. You can read more about this in the announcement we made HERE.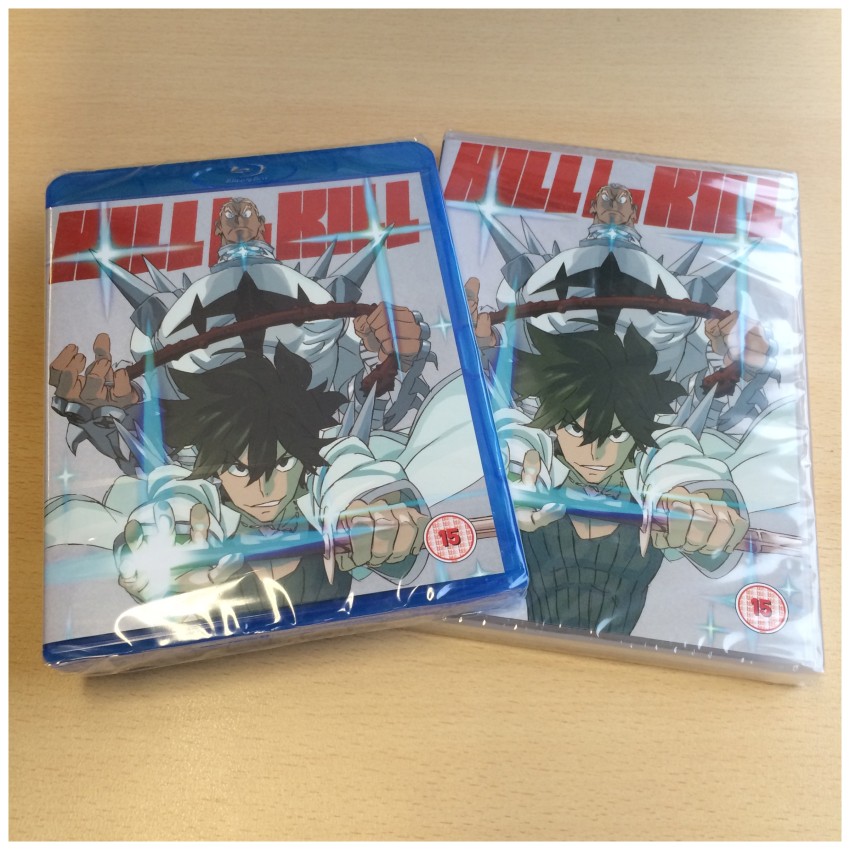 ~ Looking ahead, our next releases are on 25th April with the arrival of
Terror In Resonance (Ultimate Edition Blu-ray/DVD, standard DVD)
Durarara!! x2 Shou (Ltd Collector's Blu-ray, standard DVD)
Kill la Kill Part 2 Standard Edition (Blu-ray, DVD)
and Miss Hokusai (standard Blu-ray, standard DVD).
Here's a glimpse of our Kill la Kill Part 2 standard edition Blu-ray and DVD for you (right).
We're anticipating finished samples of other 25th April releases to arrive at our office any day now. So expect to see lots of photos of these soon.
~ When it comes to Terror In Resonance, if you're not familiar with it be sure to check out this trailer that was doing the rounds prior to the series was broadcast. It's a really great preview for the show.
~ In fact, literally moments before I was going to publish this Newswire we received a finished sample of our Durarara!! x2 Shou standard DVD. Here's a look at this for you
A reminder that our Durarara!! x2 Shou DVD release includes the entire first arc of Durarara!! x2 (episode 1-12). It contains both the English dub and the original Japanese with subtitles. Extras are clean versions of the opening and closing title sequences.
~ Looking ahead to the 9th May, we'll be releasing Lord Marksman and Vanadis on Limited Edition and standard DVD. We recently released a trailer for the series on our YouTube channel, you can watch it below.
~ Remember Ping Pong: The Animation? Yeah, it's been a blooming long time since we mentioned this title. Well today we (finally) have an update for you! First of all, it'll be coming in Q2! You can expect a new date to be locked in very soon – it might even be ready to announce later this week while we're ironing out the last few details. A reminder that our release will include the series on both Blu-ray and DVD, and in addition to that there will also be art cards included. (Art cards not pictured in the visual below.) More details to follow in the coming weeks.
NOTE: The BBFC certificate for this title is PG. There will be an updated visual to reflect this coming soon.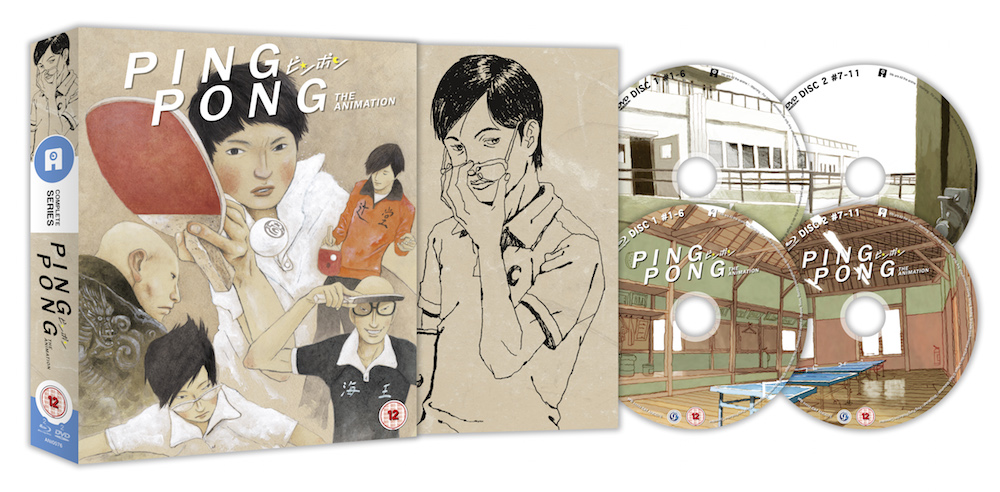 ~ A reminder that if you're in the Glasgow area on 28th April, there's going to be a screening of The Case of Hana & Alice at the Glasgow Film Theatre (aka the GFT) that will also feature a Q&A session with the director of the film Shunji Iwai. You can book your tickets for this very special event HERE.
You can watch an English subtitled trailer for the film below.

REPLACEMENT SCHEME UPDATE
Kill la Kill Part 1 [for units purchased at MCM London Comic Con in October 2014 only]
NOTE: This only applies to units purchased at MCM London Comic Con in October 2014. (Following the event the general retail release of this product was delayed and the error of the English dub being out of sync by 0.4 seconds during one of the episodes was corrected.)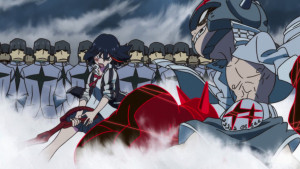 To apply for a replacement we ask that everyone who purchased this at MCM London Comic Con in October 2014 please do the following:
Send an email with the subject "KLK1 Replacement – MCM October 2014" to Jeremy@AllTheAnime.com
In this email please include:
– You full name (as it would be written on a parcel being posted to you)
– You full postal address
– a photo of your copy of Kill la Kill Part 1.
NOTE: We appreciate that some people may have sent emails to other Anime Limited personnel regarding wanting a replacement, but due to the length of time that has passed we ask that everyone who will have previous enquired about a replacement please send a new message to Jeremy. We apologise for any inconvenience, but this is to ensure we can fulfil these as quickly as possible.
UPCOMING EVENTS
Here you'll find a list of events we'll be attending during 2016. The looks small at the moment, but trust us when we say it'll start looking packed very soon.
MCM London Comic Con @ Excel London, 27th-29th May
More events to added soon!
And that concludes this edition of the Newswire. Be sure to keep an eye both here at our blog and on our social media channels for the latest news regarding Anime Limited along with some great reading material too.
Signing out~!
Jeremy
Tagged with: